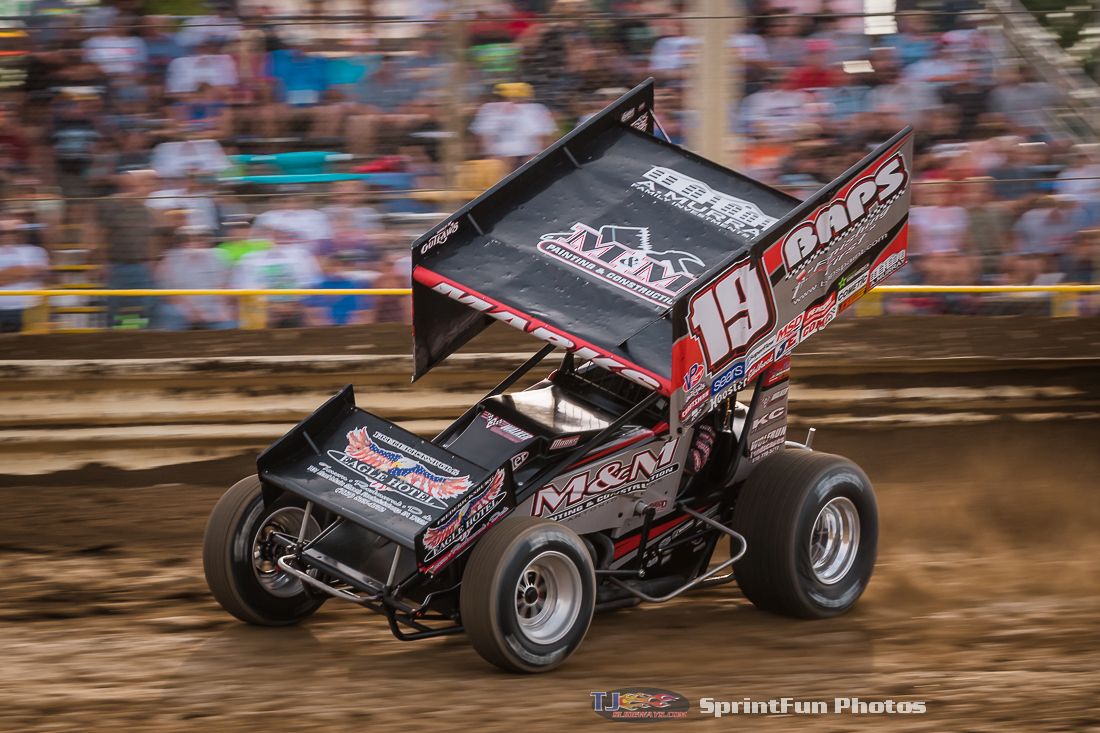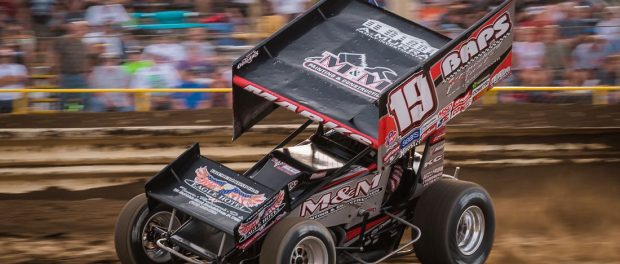 From Fully Injected Motorsports:
MYERSTOWN, Pa. (July 24, 2017) – A recent stretch of disappointing finishes which includes a "DNF" at Lernerville Speedway, followed by a "DNQ" during night one of the Champion Racing Oil Summer Nationals at Williams Grove Speedway, has left Brent Marks frustrated, but the "Myerstown Missile" will work to rebound during a trio of upcoming World of Outlaws Craftsman Sprint Car Series starts in Canada, Michigan and Wisconsin.
Kicking-off an active week, the World of Outlaws Craftsman Sprint Car Series Rookie of the Year contender will battle the Greatest Show On Dirt at Ohsweken Speedway in Ohsweken, Ontario, Canada, on Tuesday, July 25. The Arrow Express Six Nations Showdown will be Marks' first and only World of Outlaws Craftsman Sprint Car Series start in Canada in 2017.
Marks will return to the United States soon thereafter and prepare for a pair of programs in Michigan and Wisconsin, beginning with the Battle of Michigan at the Hartford Speedway in Hartford, Michigan, on Friday evening, July 28. Twenty-four hours later, Marks will make his first ever start at the Wilmot Raceway in Wilmot, Wisconsin.
"Things have been a little disappointing lately, but we've been down that road before. We'll keep plugging away and keep working hard. Our work ethic will pay off sooner or later," Brent Marks said, pilot of the Brent Marks Racing/M&M Painting & Construction/BAPS Auto Paint & Supply/No. 19. "I'm excited to head to Canada. Ohsweken always earns a lot of positive press. It will be nice to travel north and compete in front of some new fans."
Brent Marks will enter the weekend 11th in the current World of Outlaws Craftsman Sprint Car Series standings, earning 12 top-ten finishes on the season, most recently finishing sixth during the annual Brad Doty Classic at Attica (OH) Raceway Park.
To view the entire World of Outlaws Craftsman Sprint Car Series schedule, visit the Greatest Show On Dirt live on the Web at www.woosprint.com.
Fans can keep up with Brent Marks during his entire campaign right here at www.fullyinjected.com. Be sure to also visit the official online home of Brent Marks Racing at www.brentmarksracing.com. Fans are also encouraged to 'follow' Brent Marks on all of the available social media networks including Twitter: https://twitter.com/brent_marks and Facebook: https://www.facebook.com/brentmarksracing
New Brent Marks Racing merchandise is now available and can be found online via www.brentmarksracing.com, soon to be available on the road in the Shark Racing apparel trailer.