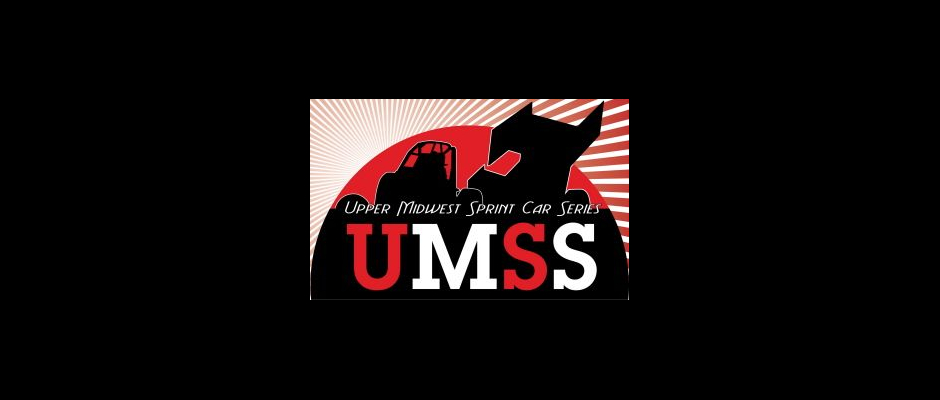 By Greg Parent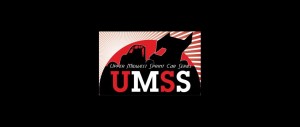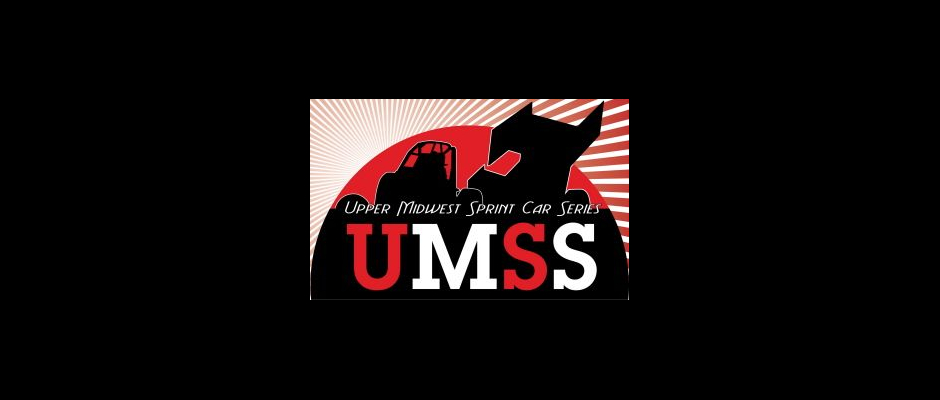 In his first full season behind the wheel of a UMSS Traditional sprint car, former modified racer Brad Peterson of Lake Elmo was hoping like most rookies to be competitive. With a few shows under his belt at the end of last season, Peterson came out in 2017 and proved to be very competitive right from the start. With five top five finishes coming into the Saturday night August 19 program at the Cedar Lake Speedway, Peterson turned in an impressive performance to earn his first-ever feature win in the popular non-winged sprint car division. Peterson exited his sprint car in Rock Auto Victory Lane and perched himself high atop the roll cage with his arms raised in the air to celebrate his inaugural win. Several of Peterson's sponsors were on hand to witness his historic evening.
The Traditional sprints were part of the final NASCAR Dash Series event at Cedar Lake and drew a good field of eighteen cars. Three 10-lap heat races were run with Jimmy Kouba, Peterson and current TSCS point leader Mike Mueller picking up the wins. Following the redraw for the top four drivers in passing and finishing points, Jimmy Kouba and Brad Peterson were on the front row with Joseph Kouba and 2014 TSCS Champion Cam Schafer rolling off from row two.
Veteran racer Jimmy Kouba drove to the early lead at the drop of the green flag for the 25 lap feature race. Kouba led the opening two laps before Peterson snuck by to lead lap 3. Kouba regained the top spot and once again led two laps. Peterson took the lead back on lap 6 and began to settle into the top spot as the laps clicked off caution-free. Peterson was generally running up on the cushion while Kouba was down on the bottom. Cam Schafer joined Peterson up top and began to work his way forward. Schafer took second near the midway point and slowly closed in on Peterson. On lap 17, Schafer slid under Peterson in turn one and held a brief lead before Peterson ducked back underneath exiting turn two to retake the top spot. Schafer's slide job cost him some momentum, as he slipped back several car lengths. Schafer again slowly erased the margin in the waning laps and was right behind Peterson at the white flag. Entering turn three on the final lap, Schafer made another slide job attempt and once again briefly held the lead. Schafer gave Peterson the running room he needed to blast past him coming down the front stretch to secure the victory, as both drivers raced each other clean. Peterson beat Schafer by about a car length at the checkers in a thrilling finish for 25 laps of nonstop racing action. As they so often do, the Traditional sprints once again provided an entertaining feature race for the fans.
Following Peterson and Schafer across the line in third was July 29 CLS winner Brian VanMeveren. Mueller and 12th starter Jake Kouba rounded out the top five. Completing the top ten finishers was Jimmy Kouba, 16th starter Tony Norem (earning the GRP Motorsports Hard Charger Award), another rookie Caley Emerson from 13th, Bryan Roach and Johnny Parsons III. Sixteen cars finished the race with fifteen of them on the lead lap. Nary a caution waved all night long in any of the Traditional sprint car races. It was the second night in a row that a Traditional sprint car feature went nonstop, and if you look back to the July 29 feature race at CLS, only one caution slowed the pace in that race.
Also of interest, Brad Peterson joined James Giossi as winners at the Cedar Lake Speedway this summer in their rookie season. Peterson as mentioned in the Traditional sprints while Giossi, who has raced twice in his Traditional sprint car this season, won a NASCAR late model feature a couple of weeks ago at CLS. Impressive accomplishments for each of these drivers starting out in a new division. To no surprise, Peterson is the leading candidate to win the 2017 GRP Motorsports Rookie of the Year Award in the Traditional Sprint Car Series. Peterson has raced twelve times this season with ten top ten finishes. Other rookies this season include former late model racer Caley Emerson and Cody Emmans. Each of those drivers have run seven times in TSCS competition this season. Emerson was just coming off an impressive second place finish the night before at Granite City. Emerson has also run some shows up north in the upstart Northern Renegade non-winged sprints.
The Traditional sprints along with the UMSS winged sprints will make their inaugural appearance at a new track for each division next Saturday night at the Upper Iowa Speedway in Decorah, Iowa. It will mark the first time that the Traditional sprints have ventured into the state of Iowa. The Traditional sprint car feature will pay $500 to win on August 26 thanks to some added sponsorship from GRP Motorsports. Keep tabs on all of the Traditional sprint car racing action by visiting our website at www.umsprints.com and clicking on the blue logo or by following us on Facebook.
UMSS TSCS Race Results – Cedar Lake Speedway August 19, 2017 (Race #17)
A Feature 1 (25 Laps): 1. 93-Brad Peterson, [2]; 2. 14-Cam Schafer, [4]; 3. 24-Brian VanMeveren, [8]; 4. 87-Mike Mueller, [5]; 5. 6-Jake Kouba, [12]; 6. 2K-Jimmy Kouba, [1]; 7. 1-Tony Norem, [16]; 8. 15E-Caley Emerson, [13]; 9. 99-Bryan Roach, [9]; 10. 12-Johnny Parsons III, [6]; 11. 7-Scott Brandt, [7]; 12. 55-Joseph Kouba, [3]; 13. 29-Hunter Custer, [10]; 14. 48-Neal Matuska, [14]; 15. 33C-Cody Emmans, [17]; 16. 23-Jake Hendrickson, [18]; 17. (DNF) 90-Tony Klose, [15]; 18. (DNF) 69S-Jon Lewerer, [11]
Lap Leaders: Jimmy Kouba 1-2, Peterson 3, Kouba 4-5, Peterson 6-25. No cautions. Very good race! 14 tried twice to win and came up just short at the checkers. First win for Brad Peterson in rookie season! GRP Motorsports $100 Hard Charger Award to Tony Norem with a +9.
Heat 1 (10 Laps): 1. 2K-Jimmy Kouba, [1]; 2. 55-Joseph Kouba, [5]; 3. 24-Brian VanMeveren, [3]; 4. 7-Scott Brandt, [6]; 5. 90-Tony Klose, [2]; 6. 23-Jake Hendrickson, [4]
Lap Leader: Jimmy Kouba 1-10. No cautions.
Heat 2 (10 Laps): 1. 93-Brad Peterson, [1]; 2. 12-Johnny Parsons III, [2]; 3. 99-Bryan Roach, [3]; 4. 69S-Jon Lewerer, [5]; 5. 15E-Caley Emerson, [4]; 6. 1-Tony Norem, [6]
Lap Leader: Peterson 1-10. No cautions.
Heat 3 (10 Laps): 1. 87-Mike Mueller, [1]; 2. 14-Cam Schafer, [5]; 3. 29-Hunter Custer, [2]; 4. 6-Jake Kouba, [3]; 5. 48-Neal Matuska, [4]; 6. 33C-Cody Emmans, [6]
Lap Leader: Mueller 1-10. No cautions.