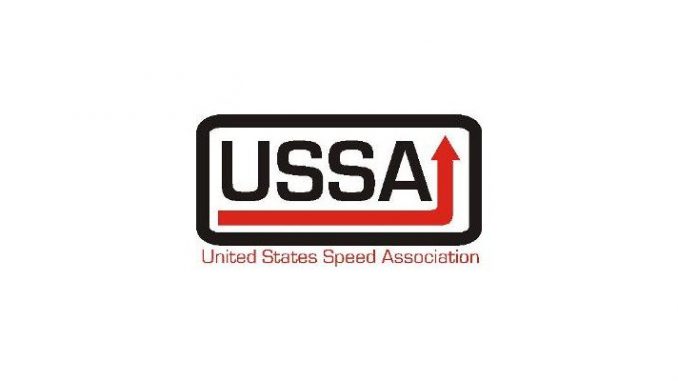 By Eric Bunn
(Lebanon, IN)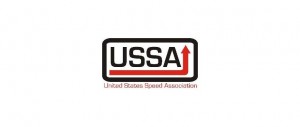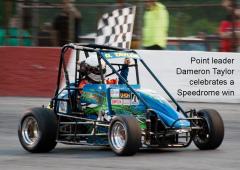 For the first time in the history of the UAW American Made Mel Kenyon Midget Series a driver will head into the season finale this Saturday night at Anderson Speedway with the driving title in hand. Dameron Taylor has clinched the Driving Championship and will be the only repeat UAW Mel Kenyon Midget Series Driving Champion. Taylor will also go into the UAW Kenyon Midget record books as the 1st back to back champion.
Taylor has built a 257 point lead on Ryan Huggler. The maximum point total available to any one driver in the United States Speed Association point structure is 246.
Entering the 2017 racing season Taylor set his bar on the high pegs. "Going into this season I had one thing on my mind and that was to be the first to win 2 championships and do it back to back in the UAW Mel Kenyon Series. I knew in order to do this I needed to have dedication, consistency, and the drive to stay at the front," Taylor remembered.
Quick to share credit for his success, Taylor said "In my racing career I have been honored to have some of the best mentors, greats and racing hero's be a part of my life, Sonny Taylor, Tim Taylor, and Mel Kenyon, the King of Midgets."
In addition to his series firsts, Taylor is aiming for one more record. He is currently tied with Kyle O'Gara for the most career wins in the UAW American Made Mel Kenyon Midget Series, at 15. "Once the season started I knew I had an opportunity to grab so many more records, so this year I set out to do just that. Anderson Speedway may be my chance to break one of the other big records still outstanding."
As the most successful driver currently competing full time in the UAW Kenyon Midget Series, Taylor offered some advice to the younger drivers attempting to follow his trail, "I can't thank everyone that has been apart of making this possible. To all the young drivers, no matter where you want your career to go, consistency, and finishing every race no matter what position is the key to great success."
Paint the Night Pick at Anderson Speedway will feature the Tony Elliott Classic 50-lap non-wing sprint car race along with the UAW American Made Mel Kenyon Midget Series 30-lap feature. Qualifying is set begin at 5:30 with racing at 7:00.