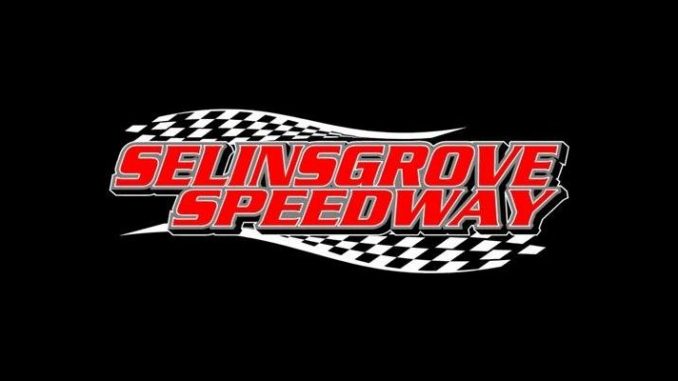 From Selinsgrove Speedway
SELINSGROVE, Pa. (November 13, 2017) – Selinsgrove Speedway & Raceway Park closed out the 2017 season Saturday evening, Nov. 11, with the awards banquet at the historic Genetti Hotel in Williamsport for about 250 guests representing the 360 sprint car, super late model, pro stock, roadrunner, and go kart divisions.
This year's top performing drivers received trophies, jackets, commemorative championship rings sponsored by Foss Jewelers, and shared a $25,000-plus point fund.
Davie Franek of Wantage, N.J., clinched his first career Mach 1 Chassis 360 sprint car track championship with 12 top five finishes including three feature wins at Selinsgrove. He became the ninth different sprint car champion since the speedway switched to weekly 358-360 sprint car competition in 2001. Franek is also a former two-time United Racing Club champion.
In the Jeff's Auto Body & Recycling Center super late models, Tony Adams of Sunbury and Hayes Mattern of Beavertown were named co-champions when they tied for the title in the final points race of the season Aug. 26
For Adams, the championship was the second of his career at Selinsgrove with one victory and 8 top five finishes. Mattern became the first driver to win a championship in karting at Selinsgrove Raceway Park and advance to Selinsgrove's half-mile track and clinch a super late model title. Mattern had a break-out season with 7 top five finishes, including three feature wins.
Tommy Slanker of York clinched his first career A&A Auto Stores pro stock title with seven feature wins, the most of any driver in any division at the track this season. Slanker became the 13th different driver to win a championship in 20 years of pro stock racing at Selinsgrove.
Keith Bissinger of Orangeville and Will Brunson of Middleburg were also co-champions in the Collier Paving/A&A Auto Stores roadrunner division when they too tied in the final points race of the year.
Bissinger clinched his fifth career title without a victory this season, while Brunson scored his first championship along with his first career win in his rookie season.
Michael Thomas of Emmaus clinched the 358 sprint car challenge series title.
Rookie of the Year awards went to Justin Whittall of Southampton Lane, N.J. (sprint cars); Nathan Long of Middleburg (late models); Shaun Lawton of Bloomsburg (pro stocks); and Will Brunson of Middleburg (roadrunners). Jim Collier of Shamokin received the Joe Whitcomb Memorial Sportsman of the Year award.
This year's dual point championship ties marked only the fourth and fifth times for ties in Selinsgrove Speedway history. The last points championship tie at the track occurred in 2000 between 410 sprint car drivers Todd Shaffer and Keith Kauffman. The sprint car division also had a championship tie in 1964 between Dick Tobias and Leroy Felty. The late model division's only other title tie was in 1980 between Dale Kerstetter and Bob Smith.
On hand to accept a special recognition award in appreciation for his dedication to the future of auto racing at Selinsgrove Speedway was Gary Greiner, member of the Selinsgrove Fair Association.
The 2017 Selinsgrove Raceway Park go kart champions were Wyatt Tressler (kid karts), Dalton Bachman (rookies I cage), Ashton Gonder (rookies II cage), Brooklynn Peters (rookies I), Pat Romig (adult cage animal), Chase Keister (jr. cage), Trevor Teats (clone 375s), Kruz Kepner (jr. restricted), Brandon Haines (adult cage flat), Steve Kerstetter (mediums), Dennis Tanner (extra heavies), and Adam Barge (flat 350s), Mariah Romig (senior clone cage), Todd Benny (clone 340s), and Kaiden Goshorn (red clone cage).
Members of the speedway management team announced all the divisions will be returning for weekly Friday night go kart racing at Selinsgrove Raceway Park and weekly Saturday night sprint car and stock car competition at Selinsgrove Speedway next season.
Off-season improvements include moving the pit area outside of the half-mile track and adding screened clay to the turns.
The 2018 edition of the motorsports show at the Susquehanna Valley Mall in Selinsgrove is tentatively scheduled for Sunday, Feb. 25 through Friday, March 2.
For a complete schedule, the latest news, results, and race status, visit selinsgrovespeedway.com or follow us on Twitter and Facebook. The speedway office can be reached at 570.374.2266.