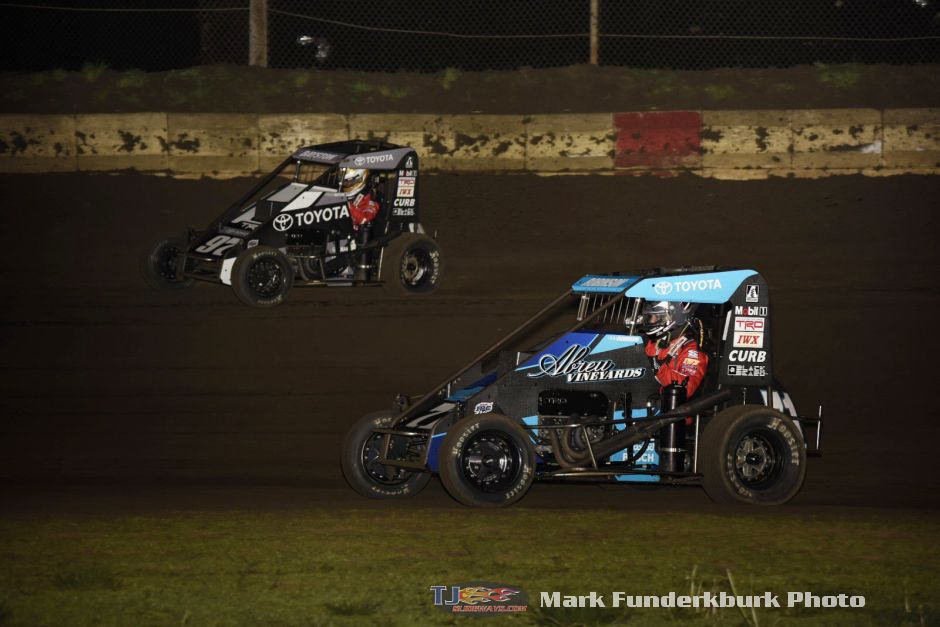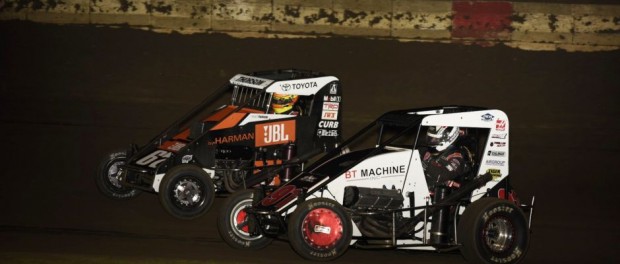 By T.J. Buffenbarger
Tuesday was an extremely busy news day that was unexpected considering the Performance Racing Industry trade show doesn't start until Thursday. Several topics generated a lot of attention and will be among the first things people are buzzing about at the trade show this week.
The hot news items from Tuesday
Justin Grant driving for TOPP Motorsports on the USAC National Sprint Car Series was the story generating the most buzz on the website Tuesday. Grant had a career season in 2017 on the various USAC National Circuits winning the Mike Curb Super License award for the top performance in all three categories. The TOPP Motorsports was a contender every night they rolled out of the box with Tyler Courtney, and as long as the chemistry is strong I would expect the same with Grant.

Based on his Twitter post following the TOPP announcement and various things churning in the rumor mills I believe Courtney will make waves once his plans are announced for 2018 as well.
Tony Stewart's return to the Rumble in Fort Wayne captured most of the attention during the morning hours on Tuesday. Smoke has had some memorable performances over the years at the War Memorial Coliseum Exposition center. 20 years have flown by since the Fort Wayne indoor races were resurrected by Tony Barhorst's group and now under the guidance of Larry Boos. One could argue the event took on another level after an unfortunate scheduling quirk had the Rumble events fall during the week and Stewart made an unannounced appearance in the finale.

Stewart always creates a lot of buzz when he competes and Fort Wayne with local media outlets already running with the story. Traffic looking up the actual dates and ticket information of the race actually exceeded Stewart's announcement of competing, so it may be worth looking into getting tickets early.

If you haven't seen Stewart tackle the tight confines of Fort Wayne's indoor track I highly recommend it. Smoke wheeling the Mike Fedorcak built Munchkin around the Exposition Center is the equivalent to seeing a major stadium rock and roll band play a venue with a couple of thousand intimate seats. One Stewart performance indoors before crashing actually garnered a standing ovation from everyone in the pit stands as he walked back to the pit area. The Rumble takes place this year on December 29th and 30th.
The POWRi Lucas Oil National Midget Car Series announced their 2018 schedule on Monday but was still generating a lot of attention yesterday. The only major difference from last year I noticed in this year's schedule was the season ending two day event at the Kennedale Speedway Park along with the POWRi West Midget Series. Illinois Speedweek also is a highlight of a very busy campaign for POWRi in 2018.
Austin Nemire's shift back full time to USAC Silver Crown Racing after trying a year of sprint car racing was announced on Tuesday. With around 9-15 races any given year for Silver Crown the schedule allows someone like Nemire's family owned team to race at a high level without committing to a 20-30 race schedule. I've always said Silver Crown has a niche because of this, and Nemire's shift back to the series is proof of that. Austin's father Kenny said they still have their sprint car and if a motor could be obtained though they wouldn't rule out a handful of starts in that car as well for 2018.
Kyle Cummins gaining support from ERZ Racing for 2018's USAC National Sprint Car Series campaign continues the trend of seeing a lot of ride shifting during the off season and sometimes in season for that series. This trend is the complete opposite of the way things were when I grew up and the World of Outlaws drivers were more likely to shift rides than the USAC competitors mid-season. More proof of how much things have changed in 30 years time.
The creation of the USAC Wingless Sprints Oklahoma series was another announcement I didn't see coming. There has been a local wingless presence in Oklahoma recently with the Wingless Oklahoma Warriors series and some weekly events on Friday's at Red Dirt Raceway. Having the USAC name attached to this with the proper promotion should increase the division's profile.
Notes…
One of the things keeping me extremely busy during this time of year is updating our master schedule. The 2018 edition is up and already has 978 different race dates listed. That number will increase dramatically over the next three days with multiple schedules expected to be announced in the next 72 hours.
Former sprint car owner and sponsor Ron Pack passed away over the weekend. Pack was one of the car owners when I was growing up that seemingly had someone different driving his cars nearly every time I saw him, but fielded cars for long period of time. Pack's "4 aces"cars were staples at major events I attended growing up. Our thoughts are with all of his family and friends.
More details have been released about the upcoming Action Sprint Tour in Canada for Crate sprint Cars. Tentatively the series has three races at Ohsweken, three at Humberstone, two at Merrittville, One and Brighton, and one at South Buxton along with a $10,000 point fund. Teams can contact Ohsweken Speedway general manager Clinton Geoffrey for more information.