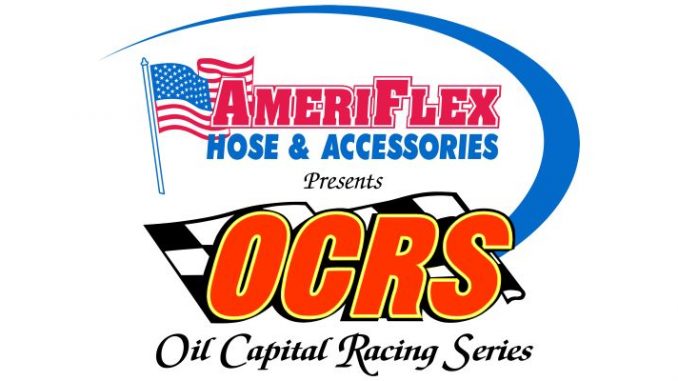 From John Lemon
TULSA (February 15, 2018) – The Ameri-Flex / OCRS sprint car series is proud to announce that Grand National Trailer has agreed to become the title sponsor of the 10th Annual Harold Leep Jr. Memorial sprint car event that will take place at the Oklahoma Sports Park in Ada Oklahoma on Saturday, May 12th.
This event has a solid list of quality drivers that have been able to add their name as a victor of the Harold Leep Jr. Memorial. Names like initial winner Frank Dittman (2009), 3-time series champion Mike Goodman (2010), Whit "Gas Man" Gastineau (2011), 4-time series champion Jamie Passmore (2012), Sheldon Barksdale (2016), last years winner Shane Sellers and Gary Owens who has won this very event 3 times in a row (2013, '14 & '15).
Most of these drivers, as well as a slew of others, will be embarking on the 4/10-mile oval in an attempt to etch their name as the 2018 winner.
Grand National Trailer, a Tulsa Oklahoma based business, is the premier source for all types of commercial trailer repair. No job is to small or to large as Grand National Trailer, led by manager Brandon Williams, will make sure you get the best quality service possible as they understand that time is money and the AMERI-FLEX / OCRS series is pleased to have them on board for the 10th Annual running of the Harold Leep Jr. Memorial race.
"Thankful and grateful are the words that come to mind," said series President Barry Grabel when getting the word that Grand National Trailer would be the sponsor of the event. "Here they are in only the second season of supporting our series and they are not only the title sponsor of this race, but they are sponsoring a dash for cash race at the Caney Valley Speedway in early September and later that month, they are the presenting sponsor of Ameri-Flex Challenge III at the Salina Highbanks. We are so appreciative of Brandon Williams and his entire company. What a great bunch of people to work with."
Harold Leep Jr. was the son of the late Harold Leep who won countless events and championships. While Leep Jr. didnt race nearly as much as his famous father, he made himself a favorite of many by the way the man conducted himself thereby gaining the respect of many inside and outside of the racing community. Therefore, circle May 12th on those calendars for a visit to the Oklahoma Sports Park to witness who will reign supreme at the 10th Annual Harold Leep Jr. Memorial.