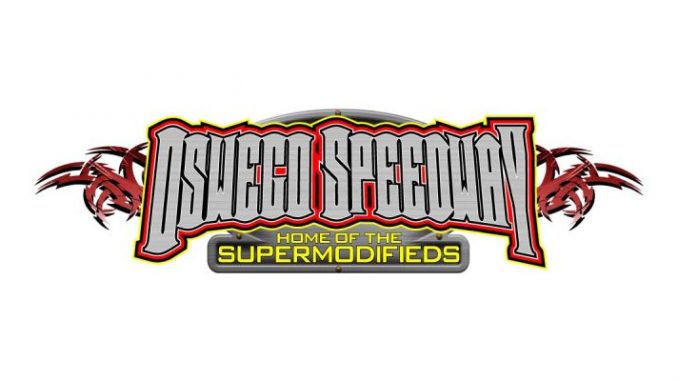 By Camden Proud
OSWEGO, NY (August 23, 2018) – Defending Budweiser International Classic 200 champion Dave Shullick Jr. will see double duty on Bud Classic Weekend for the first time since his thrilling triumph in the Bud Light ISMA Supernationals back in 2016.
"I have a great opportunity this season with both the John Nicotra Racing No. 2 and the Bodnar Racing No. 95," Shullick said. "I'm looking forward to trying to be the only guy to win both races."
Shullick, last year's track champion, has fifteen Oswego Supermodified wins with six winged victories and nine non-wing victories to his credit including the '16 International Classic and the 2007, 2014, and 2016 ISMA Supernationals.
'The Shoe 2' did not compete in last year's Supernationals, but swept the Supermodified triple crown in 2017, winning the 200 at Oswego, the Hy-Miler Nationals at Sandusky, and the Star Speedway Classic in Epping, N.H.
Entering only his second full-time non-wing effort earlier this year, Shullick again opened the season on top with a victory in one of the two Jim Shampine Memorial Twin 50s before returning to victory lane three more times in the 'Spring Championship,' Summer Championship,' as well as the Independence Weekend 'Grand Prix' 75, not to mention yet another victory in the Hy-Miler Nationals to follow all of that up.
Piloting the blue deuce to eight top five finishes for car owner John Nicotra and crew chief Jim Paternoster in 2018, Shullick's efforts were good enough for second place in the championship standings, making it two years in a row that Nicotra Racing has finished the title chase first and second overall.
After aiming to take his fourth ISMA Supernationals title on Saturday night, Shullick will turn things around on Sunday morning as he looks to join Nolan Swift, Chuck Ciprich, Doug Heveron, Bentley Warren, Ed Bellinger Jr, Joe Gosek, Greg Furlong, and Otto Sitterly as the only back to back Classic winners in speedway history.
Tickets for Bud Classic Weekend remain available. To purchase general admission, reserved, or VIP ticket packages, you can phone the track's box office at (315)-342-0646.
For more information on Oswego Speedway, be sure to visit online at OswegoSpeedway.com. You can also FOLLOW on Twitter @OswegoSpeedway or LIKE on Facebook at Facebook.com/OswegoSpeedway.
About Oswego Speedway: Oswego Speedway, a sports entertainment company, is a 5/8 mile semi-banked pavement racing oval located off the shores of Lake Ontario in scenic Oswego, NY. Oswego Speedway has been a continuously run weekly racing venue since August, 1951. The premier open-wheel pavement short track cars in the world, Supermodifieds, run weekly at Oswego Speedway making Oswego the only weekly Supermodified racing venue in the world. The Small Block Supermodifieds accompany the full blown Supers on a weekly Saturday night schedule which runs from May through September. Oswego Speedway is mentioned in racing circles as the "Indy of the East," as no fewer than a dozen past and present competitors have competed at the famed Indianapolis Motor Speedway including Mario Andretti, arguably the greatest driver of all time, two-time Indy 500 champion Gordon Johncock, along with former International Classic Champions Bentley Warren, Joe Gosek, and Davey Hamilton.