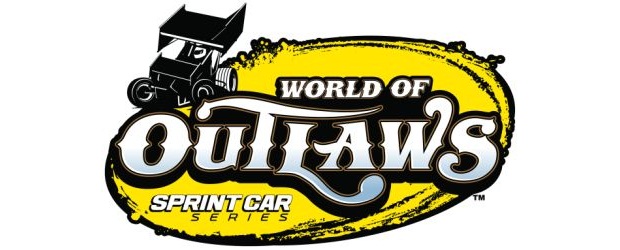 By Chris Dolack
CONCORD, N.C. – May 18, 2010 – Fans from Florida to California have seen incredible World of Outlaws racing and breathtaking finishes this season. At 8 p.m. Eastern on Friday, May 28, the Outlaws bring their brand of side-by-side, high-speed racing back to SPEED in a live multi-hour broadcast from The Dirt Track at Charlotte Motor Speedway.
For the fourth consecutive season, Bobby Gerould and Hall-of-Famer Brad Doty will be in the booth to call every spectacular pass, slide job and double-file restart of the Circle K NOS Energy Outlaw Showdown, from qualifying through the 30-lap A-main. Reporters Steve Post and Shane Andrews will join them from the pits and deliver the most comprehensive dirt track racing coverage on television to the more than 80 million homes SPEED reaches.
The Circle K NOS Energy Outlaw Showdown will be the first World of Outlaws television broadcast since last fall's memorable championship-deciding World Finals, where Tony Stewart Racing's Donny Schatz edged Jason Meyers by a mere 19 points to clinch his fourth crown on a night when Kasey Kahne Racing's Joey Saldana earned his 20th win of the season.
Schatz has a new teammate in 2010 as legendary Steve Kinser, a 20-time World of Outlaws champion, has moved to Tony Stewart Racing where he has powered the Bass Pro Shops car to the top of the standings and has the racing world buzzing about an unprecedented 21st championship. But before Kinser can think of adding to his historic trophy room, he'll need to hold off the most competitive field of World of Outlaws Sprint Cars in the series' rich history.
Behind the scenes, Wheeler Television Productions will lead the 8 p.m. broadcast and bring viewers a chance to see how everything from new Goodyear tires to side-by-side restarts have created edge-of-your-seat moments at one of dirt track racing's marquee venues.
For more information on the World of Outlaws, visit WorldofOutlaws.com. For the latest from SPEED, visit SPEED.com.
About World Racing Group, Inc.
World Racing Group, Inc., a sports entertainment company, is a world leader in the sanctioning and promotion of dirt track auto racing. WRGI, based in Concord, N.C., owns and operates the three highest profile national touring series for dirt track racing in the United States:
* The World of Outlaws® Sprint Car Series
* The World of Outlaws Late Model Series(SM)
* The Super DIRTcar Series™ Big-Block Modified Series
World Racing Group sanctions more than 4,900 local and regional dirt track racing events in the United States and Canada at 126 tracks each year under the DIRTcar™ Racing brand. In addition, World Racing Group owns and/or operates six premier dirt track speedways. WRG races can be heard online at DIRTVision.com ®. To learn more about World Racing Group, visit worldracinggroup.com .
About SPEED
SPEED(TM), anchored by its popular and wide-ranging coverage of NASCAR, is the nation's first and only cable television network dedicated to automotive and motorcycle racing, performance and lifestyle. Now available in more than 80 million homes in North America, SPEED is among the industry leaders in interactive TV, video on demand, mobile initiatives and broadband services. For more information, please visit SPEED.com, the online motor sports authority.