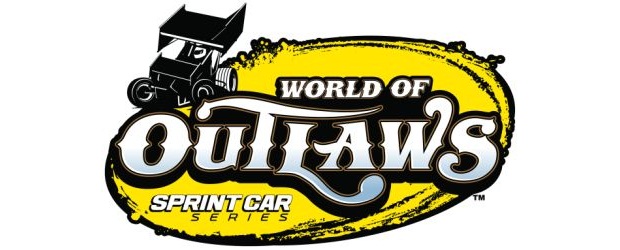 By Tony Veneziano
Attica, OH-May 20, 2010- Attica Raceway Park has always been a place that Chad Kemenah has excelled at and has also enjoyed racing at. From the first time he climbed in a sprint car back in 1992 at the high-banked 1/3-mile bullring he has been fast and has picked up more than his fair share of wins at his home track, as he hails from nearby Findlay, Ohio.
The World of Outlaws will make their annual visit to Attica Raceway Park this week on Friday, May 21 for a full night of racing with $10,000 awaiting the winner. The race is one of seven events in the Buckeye State this season for the series and Kemenah carries some momentum from a ninth-place run last weekend at Virginia Motor Speedway.
"I always look forward to racing around home and getting to see family and friends that don't get to see us very often," shared Kemenah. "Hopefully we can get things going better. With the help of Bonzai (Bruns) coming on this last week or so, we're looking to get things turned around."
Kemenah has one start under his belt this season at Attica, with that coming on one of the off-weekends for the World of Outlaws. He charged all the way from the 18th starting spot to finish fifth on April 2 against a very strong field, with most of those drivers expected to compete this week against the World of Outlaws. Kemenah is the only driver competing full-time with the series that has raced on the new tires from Goodyear at Attica.
"Hopefully it helps," noted the veteran driver when asked if having laps at Attica already this year will be beneficial. "With these guys here though it usually doesn't matter, because they figure it out pretty quick. Having laps anywhere can't hurt you that's for sure."
Kemenah, who has been doing most of the work on his Golden Flavor Sesame Sticks Maxim himself this season, recently added veteran crew chief Bonzai Bruns to the team. The pair worked together last season when Kemenah was driving for the Hard 8 Racing Team. They won together at the legendary Manzanita Speedway in Arizona and were just outside of the Top-10 in points when the team ceased operations.
"We worked together a little bit last year," stated Kemenah of he and Bruns. "Maybe we can kind of pick up where we were last year and get things turned around and be running up front. It definitely helps a lot having him here. Last weekend at The Grove, not having to think so much about everything on the race car and think more about driving helped a bunch. I can focus on the driving part of it and leave the set-up stuff to him."
With 17 drivers currently following the World of Outlaws full-time, the 2010 roster is one of the strongest ever, and that certainly shows with 10 different drivers picking up A-Feature wins in the first 18 events of the season, with the 10th winner coming in just the 17th race of the year. In addition, 18 drivers have led laps in feature events and 11 have been quickest in time trials. Kemenah, who took to the road for the first time with the World of Outlaws in 2006 and has spent the better part of the last four seasons competing with the series knows it's an uphill battle having a smaller team competing night in and night out against teams that have three full-time crew members and much larger budgets, but he is determined to make the most of the opportunity that he has.
"It gets tougher out here every year it seems like," noted the 2006 Kevin Gobrecht Rookie of the Year. "It's never easy out here against these guys, that's for sure. You have to be on top of your game when you race these guys night in and night out."
The event at Attica Raceway Park on Friday, May 21 will be one of two races this weekend for the series and marks a string of 12 consecutive weeks with at least two races as the schedule really begins to pick up. Following a start to the season that saw the series racing once and twice a week, Kemenah is looking forward to the summer and the schedule picking up in the next few weeks.
"The more we can race, the better it always is," he said. "Hopefully you get running better at this time of the year so that every day does not seem longer. We'll just take it a day at a time and see what happens."
Kemenah has turned countless laps at Attica Raceway Park over the years, as evidenced by his over 100 career Top-10 finishes at the track. His 20 wins place him third on the track's all-time win list. He finished fourth in the World of Outlaws event at the track in 2008 which to date is his best finish with the series as he looks to return to Victory Lane at the high-banked 1/3-mile bullring.
"I think it helps," he said of his laps at Attica Raceway Park. "It's no different than where we just came from in Pennsylvania. Those guys race there night in and night out and week in and week out and get a lot of laps in there. So having all of the laps at Attica over the years doesn't hurt and hopefully helps."
Kemenah enters this weekend with four Top-10 finishes on the year and is currently 13th in points as he looks to build on a strong ninth-place effort at Virginia Motor Speedway last weekend. He began the year with three A-Feature wins in his career with the World of Outlaws including last season in the series last ever race at the famed Manzanita Speedway in Arizona.
On Friday, May 21 at AtticaRacewayPark, the pit gates will open at 2 p.m. Eastern, with the grandstand gates opening at 3:30 p.m. Eastern, with racing set for 7:45 p.m. Eastern.
The World of Outlaws Sprint Car Series is brought to fans across the country by many important sponsors and partners, including: Armor All (Official Car Care Products), Chizmark & Larson Insurance , Goodyear Tires (Official Tire), SuperClean (Official Cleaner-Degreaser), VP Racing (Official Racing Fuel); in addition to contingency sponsors, Jake's Custom Golf Carts, KSE Race Products, Penske Shocks, Racing Electronics, S&S Volvo; Engine Builder's Challenge participants Don Ott Racing Engines, Kistler Engines, Shaver Specialties and Speedway Engines; and Chassis Builder's Challenge participants J&J Auto Racing, Maxim Racing and XXX Race Company.