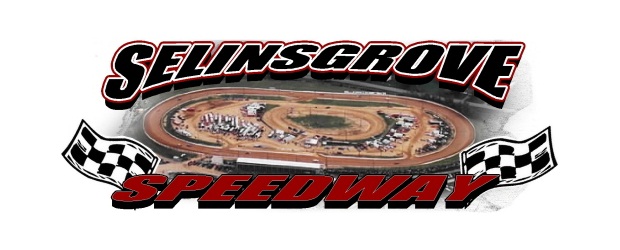 By Steve Inch
SELINSGROVE, Pa. – Selinsgrove Speedway will present a four division racing
program of 358 sprint cars, late models, pro stocks, and roadrunners at 7
p.m. Saturday, May 22. While this weekend's show may seem like an ordinary
Saturday night at the track, one driver's extraordinary start to the season
may earn him a unique distinction in the 65-year-old speedway's storied
history.
With another convincing win in this past Saturday's race, Jeff Rine of
Danville became one of only four drivers who have won the first four late
model races of the season. The three other drivers who have accomplished
this early-season feat are Ed Spencer of Berwick in 1966, Tom Peck of
McConnellsburg in 1978, and Richie Jensen of Nescopeck in 1994.
Paul Long of Middleburg (1966, 1975), Don Riley Sr. (1982), Peck (1986),
Jensen (1991, 1993), and Bobby Croop of Nescopeck (1997) have also won four
consecutive events at other points during the season; however, no driver
has ever won five consecutive late model features since the speedway
reopened in 1963. If Rine can win the next late model race at Selinsgrove,
he will become the first driver to win five in a row at the track, not to
mention his next win will tie him with Jensen for second on the speedway's
all-time win list with 60 career victories. Croop still sits on top of the
list with 69 career victories at the track.
Rine currently has a 200 point lead over Steve Campbell of Danville
entering this weekend's race in the Lyons Auto & Truck Service Center
standings.
Following last weekend's thrilling finish in the URC/358 sprint car Jack
Gunn Memorial Challenge, six races have produced six different sprint car
winners at Selinsgrove. Trevor Lewis of Upper Black Eddy used a carbon copy
pass from the 2009 race for the victory over Pat Cannon of Etters for the
second year in a row in the Gunn Memorial.
TJ Stutts of Liverpool, Blane Heimbach of Selinsgrove, Colby Womer of Mt.
Pleasant Mills, Nate Snyder of Halifax, and Cannon have also been
victorious in the A&A Auto Stores 358 sprint car division this season.
Stutts leads the standings by 10 points over Heimbach going into this
weekend's action.
Last Saturday, Jason Smith of Williamsport became the first repeat winner
in the Salem RV Center pro stock division. AJ Stroup of Evendale, AJ
Hoffman of Richfield, and Jason Schmidt of Lewistown have also been to
Victory Lane this season. Stroup holds a 90-point lead in the standings.
In the Collier Paving & Construction/Byers Built Engines roadrunners, Brad
Mitch of McClure, Scott Dunham Jr. of Selinsgrove, Kyle Miller of Milton,
and Marlin Dunham of Selinsgrove have won features this season. Mitch has a
10-point lead over S. Dunham in the standings when the roadrunners return
this Saturday.
Selinsgrove Raceway Park will present a program of go kart and micro sprint
car racing at 7 p.m. this Friday, May 21. Defending champion and two-time
winner Todd Hoover of Mt. Pleasant Mills has a 30-point lead over David Utt
of Bloomsburg in the Selinsgrove Ford micro sprint car point standings.