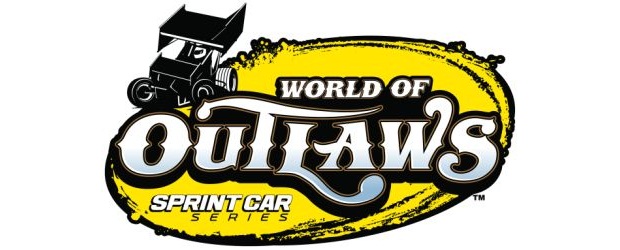 From Tony Veneziano

CONCORD, N.C. – May 19, 2010 – It's Outlaw vs. Outlaw. For the first time, drivers from the World of Outlaws Sprint Car Series are taking on drivers from the World of Outlaws Late Model Series in the LaCrosse Footwear Extreme Tough Challenge. Like the boots, these drivers aren't just tough, they're extreme.
"LaCrosse looked to the World of Outlaws to help unveil its new Extreme Tough™ series of work boots because World of Outlaws competitors are the toughest in motorsports," said World Racing Group Chief Marketing Officer Ben Geisler. "The Extreme Tough Challenge is unique because it crosses between the World of Outlaws Sprint Car Series and the World of Outlaws Late Model Series – nowhere else do these racers earn points toward a combined championship. It will be exciting to follow the progress during the season at ExtremeToughChallenge.com, and it will certainly add another element to the World Finals in November when the drivers are competing on the same nights with not only series crowns on the line, but also the Extreme Tough Challenge championship at stake."
Beginning Memorial Day Weekend, there will be 16 events – eight per series – where drivers who are competing full-time in the World of Outlaws Sprint Car Series or the World of Outlaws Late Model Series earn points in the Extreme Tough Challenge. The top five finishers in each race will be awarded points, from 5 decreasing to 1. The drivers who earn the most points regardless of series will be rewarded at the season ending World of Outlaws World Finals in Charlotte. The top five will share a $15,000 point fund and the winning driver will receive the Extreme Tough Challenge champion trophy.
In addition to rewarding drivers, LaCrosse also has race fans in mind. At each Extreme Tough Challenge event, LaCrosse will distribute keepsake posters as well as provide hat and t-shirt giveaways. Fans can get involved at every race through a unique Extreme Tough competition with the chance to win a pair of LaCrosse boots.
LaCrosse Footwear develops performance footwear and apparel designed to help users dominate their ground in work and recreation. LaCrosse boots can be found at premium retailers such as Bass Pro Shops and Gander Mountain.
Visit http://www.extremetoughchallenge.com for all of the up-to-date news and standings. For more information on LaCrosse Footwear, go to http://www.lacrossefootwear.com.
THE COMPETITORS
World of Outlaws Sprint Car Series
Craig Dollansky, Elk River, Minn.
Brian Ellenberger, Butler, Pa.
Ben Gregg, Tip City, Ohio
Sam Hafertepe Jr., Sunnyvale, Texas
Jac Haudenschild, Wooster, Ohio
Chad Kemenah, Findlay, Ohio
Kraig Kinser, Bloomington, Ind.
Steve Kinser, Bloomington, Ind.
Danny Lasoski, Dover, Mo.
Toni Lutar, White Rock, B.C.
Terry McCarl, Altoona, Iowa
Paul McMahan, Nashville, Tenn.
Jason Meyers, Clovis, Calif.
Joey Saldana, Brownsburg, Ind.
Donny Schatz, Fargo, N.D.
Jason Sides, Bartlett, Tenn.
Sammy Swindell, Germantown, Tenn.
Lucas Wolfe, Mechanicsburg, Pa.
World of Outlaws Late Model Series
Shane Clanton, Locust Grove, Ga.
Rick Eckert, York, Pa.
Steve Francis, Ashland, Ky.
Chub Frank, Bear Lake, Pa.
Tim Fuller, Watertown, N.Y.
Austin Hubbard, Seaford, Del.
Russell King, Bristolville, Ohio
Darrell Lanigan, Union, Ky.
Tim McCreadie, Watertown, N.Y.
Josh Richards, Shinnston, W.Va.
Brent Robinson, Smithfield, Va.
Brady Smith, Solon Springs, Wis.
Clint Smith, Senoia, Ga.
THE EVENTS
World of Outlaws Sprint Cars
May 28 – The Dirt Track at Charlotte, Concord, NC
June 3 – Knoxville Raceway, Knoxville, IA
July16 – Eldora Speedway, Rossburg, OH
July 23 – Williams Grove Speedway, Mechanicsburg, PA
July 25 – Lebanon Valley Speedway, West Lebanon, NY
Oct. 1 – Williams Grove Speedway, Mechanicsburg, PA
Oct. 9 – Rolling Wheels Raceway, Elbridge, NY
Nov. 5 – The Dirt Track at Charlotte, Concord, NC
World of Outlaws Late Models
May 30 – West Virginia Motor Speedway, Mineral Wells, WV
June 26 – Lernerville Speedway, Sarver, PA
July 3 – Tazewell Speedway, Tazewell, TN
Aug. 7 – Cedar Lake Speedway, New Richmond, WI
Aug. 20 – Mohawk International Raceway, Hogansburg, NY
Sept. 4 – Tri-City Speedway, Franklin, PA
Sept. 18 – I-55 Raceway, Pevely, MO
Nov. 5 – The Dirt Track at Charlotte, Concord, NC