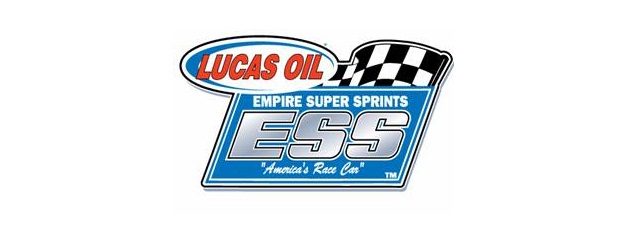 By Dean Reynolds
SYRACUSE, NY – It was a trial run last year and it went over so well that it will now be a tradition. The Winners Circle Restaurant located right in Fonda, NY will hold a special car show before the Lucas Oil Empire Super Sprint event at the famed half-mile oval.
Fans will get to meet Anthony Cain, Jami Russell and Bobby Varin along with their sprinters from noon to 3PM. Cain will have his Lacaillade Masonry #15C on hand, Russell will be bringing his #27 Northstar Chevrolet winged machine and Varin's ride, the Pete Demitraszek owned #61 will also be set up for all to see.
Both Russell and Cain will be on hand right at noon while Varin might be a little later due to work commitments. Varin will also try to bring his modified and also his sons #18 big block as well. Other modified and sportsman stars are slated to bring their cars as well.
The Winners Circle is a favorite stop for fans and competitors alike. Located just a few minutes from the track on Highway 5, the popular restaurant will also sponsor the Cobra Coaches Dash Series event at Fonda.
The 27th Anniversary Season for the Lucas Oil Tour kicks off at 6PM that night. The "Track of Champions" will once again lead off the ESS season and also close the point season on Sept. 25th as a part of McDonalds Weekend. For more information, please log on to www.empiresupersprints.com
The Lucas Oil Empire Super Sprints are brought to you by: Lucas Oil, Northwood 2 Construction/LaSalle Motorsports, SUNY Canton, 730 Truck Stop, Hoosier Racing Tires, Les Constructions Ultra, Cooks Contracting Services, Fondations 4 Saisons, Car Mate Trailers, The National Parts Peddler Newspaper, WestFront Construction, Cobra Coaches, The Ohsweken Speedway, Mohawk Racing Parts, Engine Research, Brodix Cylinder Heads, Total Race Supply, Riverside Bar and Grill, Coffrage Daniel Lampron, FX Chevy and many, many associate sponsors.