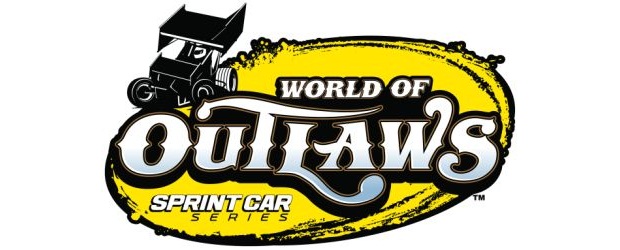 By Tony Veneziano

Concord, NC-June 7, 2010-
Class of 2010: A number of World of Outlaws Officials, Staff, Drivers and crew members attended the 21st Annual National Sprint Car Hall of Fame induction ceremony and luncheon on Saturday afternoon at Knoxville Raceway as a class of 12 legends of the sport were enshrined. A number of Hall of Famers were in attendance as well for the ceremony which was part of the three-day Hall of Fame Classic at the storied half-mile.
A legendary tribute: Hall of Famer Doug Wolfgang, who is fourth all-time on the World of Outlaw A-Feature win list, climbed aboard a No. 77 Jesse Hockett Racing machine on Friday night to pace the field for the Masters Classic in honor of the Warsaw, Missouri driver who lost his life on May 26 in a shop accident. The entire crowd was on their feet as Wolfgang flashed down the front straightaway at the track where he is the second winningest driver all-time.
Always learning: Lucas Wolfe, who is in his third full season on the road with the World of Outlaws continues to learn the intricacies of each track on the circuit each time he visits them, especially at places like Knoxville. He has competed in 11 feature events at the track scoring five Top-10 finishes dating back to 2007. Wolfe's fourth-place performance on Friday night in the special inverted Hall of Fame Classic Presented by Mediacom at Knoxville was a career-best for him at the Marion County Fairgrounds.
"You never know exactly how the track will be and we've come here frequently over the last few years since we've been traveling," said Wolfe last Friday night. "You gain more and more experience, but never seem to have quite enough at a track like this. Hopefully we'll able to apply some of the knowledge we gained this week and in years past and be able to use that to go in a good direction."
Hard Charging Trio: Jason Sides, Sammy Swindell and Kerry Madsen, were the only three drivers that finished among the Top-10 in both events at Knoxville Raceway over the weekend. In the opener, Sides finished fourth which also helped him move into the fourth spot in points. In the inverted race the following night, he came all the way from the 17th starting spot to finish sixth earning the KSE Racing Products Hard Charger Award in the process. Swindell was third in the opener and powered his way from 18th to 10th in the inverted race. Madsen had a steady weekend coming home ninth in the opener and worked his way from 12th to fifth in the inverted race.
Green to checkers: The opener of the Mediacom Shootout on Thursday night went non-stop following an opening lap caution that led to a complete restart. The 25-lap contest took just a tick over seven-and-a-half minutes to complete once it got going, with Brooke Tatnell pacing all 25 circuits and holding off late charges from Jason Meyers and Sammy Swindell. The World of Outlaws went non-stop at Tri-City Speedway in Pennsylvania on May 30 and have had a couple of races this season that have gone non-stop or had just one caution on the initial start.
"It was a little surprising, but this place does that," shared Tatnell after his win last Thursday night. "It seems to either have a bunch of yellows or no yellows. I was very pleased that it had none."
Champions up front: Sammy Swindell, the three-time World of Outlaws champion and Danny Lasoski, the 2001 series titlist, both took part in the Master Classic last Friday night for drivers over the age of 50. The pair finished one/two with Swindell coming out on top. The native of Germantown, Tennessee set a new 360-sprint car track record in time trials, won a heat race and the A-Feature to sweep the racing program. It was the second consecutive year that the native of Germantown, Tennessee has won the Masters Classic.
Sizing things up: By virtue of his runner-up finish in the opener of the Mediacom Shootout last Thursday night, Jason Meyers was slated to line up 19th in the special inverted Hall of Fame Classic Presented by Mediacom the following night. With a tough road ahead of him in just 25 laps, Meyers and his team's plan was to try a few different things that may help them later in the season when they return to Knoxville for Sprint Car Racing's biggest event, the Knoxville Nationals.
"It's going to take patience and being able to stay out of trouble and be able to move your car around on the race track," explained Meyers on Thursday night when asked if the strategy changes for an inverted race. "Tonight most of the cars were on the top side and tomorrow to come from the back, you'll have to be able to move around. We'll work on that a little bit tomorrow and it will be great to give us a chance to work on some things and see if we can make some moves back in the pack for later in the season when we come back to the (Knoxville) Nationals."
Closer and closer: Sammy Swindell picked up his fourth Top-Five finish of the season with the World of Outlaws last Thursday night coming home third. He lined up fourth and quickly moved into second on the opening lap to battle Brooke Tatnell, following a complete restart for an opening lap caution. He jumped into second on both of the starts from the fourth starting position. Late in the race he was able to get close again to the leader in lapped traffic, and had a spirited battle with Joey Saldana and Jason Meyers near the front. Swindell, who joined the Big Game Motorsports Team earlier this season when Terry McCarl was injured, recently changed his car number from the team's traditional 24 to his familiar 1.
"This whole Big Game Treestands crew is doing an amazing job," noted Swindell after his podium finish last Thursday night. "The car is running strong every night and not really having any trouble. We're going to get some finishes. We've been in the Top-Five most of the time and if we keep hammering on it, we'll win a few of them."
Having a blast: Tyler Walker finished third on Friday night to score his best World of Outlaws finish of the season and his best finish at Knoxville Raceway since 2003. He came from seventh to third over the final two laps, following a pair of double file restarts. Walker, who competed in California last season and has been racing primarily in Central Pennsylvania this season, recently joined the Keen Motorsports Team owned by Jesse Keen and has a couple of wins with the squad.
"I'm just having fun and am passionate about what I am doing," shared Walker. "It's a great time and a great time to be here at Knoxville. I can't wait to come back tomorrow night."
First time visitor: Adam Wilt from York, Pennsylvania made the first trip of his career to Knoxville Raceway for the Hall of Fame Classic. The reigning North American 410 Sprint Car Poll Rookie of the Year turned in a very solid 19th-place qualifying effort in the opener on Thursday night with a very stout 46-car field in attendance. Wilt scored a third-place finish in the B-Main to race his way into the main event in his debut at the famed half-mile. On Friday night, he came up just one spot short of racing his way into the Hall of Fame Classic.
"I like this place and I like the big, wide open fast tracks," share Wilt. "My local track is Williams Grove Speedway and that's a high speed track. Here the turns are so much wider and you have to keep the car straighter. I'm learning that if you mess up in one corner, two or three cars will go by you. Keeping the car straight is a big thing here. My first time here was on Thursday night and we made the A-Main and I was pretty happy about that and got a lot of seat time in the feature."
Up next: The World of Outlaws make their annual visit to Dodge City Raceway Park in Kansas on Friday, June 11 and Saturday, June 12. The event will kick off with a special Barbeque Cookout with Live Music on Thursday, June 10 at 5 p.m. Central at the track, with drivers and crew meeting fans and displaying their 850-plus horsepower fire breathing machines.
Keep up with all the action: The number of "Followers" keeping up with the World of Outlaws via Twitter online and through text messages on cell phones continues to grow and recently surpassed the 3,900 "Follower" mark. Updates are provided throughout race nights beginning with hot laps and continuing all the way through the final checkered flag of the night. To sign-up visit: http://twitter.com/worldofoutlaws and receive live race updates, anywhere, anytime.
The World of Outlaws Sprint Car Series is brought to fans across the country by many important sponsors and partners, including: Armor All (Official Car Care Products), Chizmark & Larson Insurance, Goodyear Tires (Official Tire), SuperClean (Official Cleaner-Degreaser), VP Racing (Official Racing Fuel); in addition to contingency sponsors, Jake's Custom Golf Carts, KSE Race Products, Penske Shocks, Racing Electronics, S&S Volvo; Engine Builder's Challenge participants Don Ott Racing Engines, Kistler Engines, Shaver Specialties and Speedway Engines; and Chassis Builder's Challenge participants J&J Auto Racing, Maxim Racing and XXX Race Company.