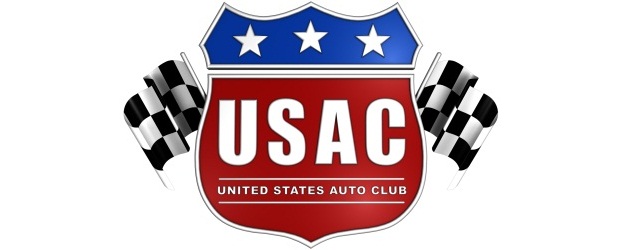 From Berlin & Dick Jordan
Raceway; Bedford and Tillema also find victory lane on big open wheel night
Marne, MI – The Berlin Raceway hosted the national touring USAC Sprint Car Series on Saturday night, June 12 as part of a big open wheel night of action. The Marne fairgrounds saw the countries best drivers roll into town for their stake at the winner's trophy.
The first feature event of the night saw the USAC Regional Midget Series take to the track, with Dakoda Armstrong starting from the front row. Right out of the box Armstrong and #20 David Byrne battled heavily for the top spot, before Armstrong took over. Dakoda's brother Dalton Armstrong and Dillon Welch also raced hard for multiple laps. Caution flew on laps 13 and again on lap 16 for a single car spins on the backstretch. On the restart Daniel Bedford #41 made a strong three-wide pass for the lead, and never looked back. Bedford would go on to score the victory over Dalton Armstrong, Dakoda Armstrong, Dillon Welch and Adam Kramer.
The main attraction of the night was the next race to hit the track, with 18 cars taking the green flag. Jacob Wilson bolted to an early race lead, leading the field for the first several laps. Bobby East, Chris Windom and Shane Hmiel raced hard on the opening circuit, going three wide for the fans off turn 4. The first caution of the night flew on lap 10, for Casey Riggs who spun around in turn 1, but avoided contact with the outside wall. Battle for the lead on lap 20 intensified with Bryan Clauson putting pressure on Tracy Hines. Chris Windom would go for a ride on lap 25, bringing out the next caution flag. Bobby East, who had a stout run going for much of the race and slipped back during the mid-portion, clawed his way back into second on lap 26. Tony Stewart Racing's Levi Jones would spin on lap 27 on the frontstretch, bringing out the final caution. Clauson would restart and leave the field behind, winning the 30-lap national sprint car feature, over Chris Windom, Bobby East, Shane Hmiel and Henry Clarke.
AMSOIL USAC NATIONAL SPRINT RACE RESULTS: June 12, 2010 – Marne, Michigan – Berlin Raceway
QUALIFICATIONS: 1. Bryan Clauson, 2B, RWB-15.686; 2. Chris Windom, 11, Walker-15.877; 3. Bobby East, 5, Klatt-15.920'; 4. Shane Hmiel, 17s, RWB-15.941; 5. Henry Clarke, 67, Kunz-15.954; 6. Jacob Wilson, 07, WBR/Team 6R-16.006; 7. JoJo Helberg, 7, Helberg-16.044; 8. Tanner Swanson, 17, TK-16.149; 9. Damion Gardner, 71, DG-16.167; 10. A.J. Fike, 3, RFMS-16.177; 11. Bobby Santos III, 98, Santos-16.194; 12. Tracy Hines, 2v, Vance-16.216; 13. Jerry Coons Jr., 69, Dynamics-16.227; 14. Kody Swanson, 75, TK-16.294; 15. Levi Jones, 20, Stewart-16.372; 16. Ricky Williams, 11w, Williams-16.608; 17. Casey Riggs, 37, Indiana Underground-16.785; 18. Doug Dietsch, 0, Dietsch-17.053.
FIRST HEAT: (8 laps) 1. Coons, 2. Helberg, 3. Williams, 4. Fike, 5. Hmiel, 6. Clauson. 2:11.14
SECOND HEAT: (8 laps) 1. Windom, 2. Santos, 3. T.Swanson, 4. Clarke, 5. K.Swanson, 6. Riggs. NT
THIRD HEAT: (8 laps) 1. Hines, 2. East, 3. Wilson, 4. Gardner, 5. Jones, 6. Dietsch. 2:09.85
FEATURE: (30 laps) 1. Bryan Clauson, 2. Bobby East, 3. Damion Gardner, 4. Tanner Swanson, 5. JoJo Helberg, 6. Shane Hmiel, 7. Henry Clarke, 8. Bobby Santos III, 9. A.J. Fike, 10. Kody Swanson, 11. Tracy Hines, 12. Chris Windom, 13. Casey Riggs, 14. Levi Jones, 15. Jerry Coons Jr., 16. Jacob Wilson, 17. Ricky Williams, 18. Doug Dietsch. NT
——————————
FEATURE LAP LEADERS: Laps 1-5 Wilson, Laps 6-12 East, Laps 13-21 Helberg, Laps 22-30 Clauson.
NEW AMSOIL NATIONAL SPRINT POINTS: 1-Gardner-948; 2-Jones-936; 3-Clauson-897; 4-Coons-841; 5-Windom-826; 6-Hines-823; 7-Clarke-736; 8-Dave Darland-559; 9-Hmiel-513; 10-Williams-493.
NEW AMSOIL NATIONAL PAVEMENT SPRINT POINTS: 1-Clauson-164; 2-Gardner-160; 3-Coons-157; 4-Hmiel-149; 5-Clarke-141; 6-East-138; 7-Hines-133; 8-Windom-129; 9-Wilson-115; 10-Fike-112.
NEXT AMSOIL NATIONAL SPRINT RACE: June 26 – Burlington, IA – 34 Raceway
USAC REGIONAL/WOMS MIDGET SERIES RACE RESULTS: June 12, 2010 – Marne, Michigan – Berlin Raceway
QUALIFICATIONS: 1. Levi Roberts, 2D, Roberts-15.829; 2. Daniel Bedford, 41, DMS-15.862; 3. Dakoda Armstrong, 7A, C & A-15.927; 4. Adam Kramer, 2, Kramer-16.019; 5. David Byrne, 20D, Byrne-16.045; 6. Dillon Welch, 6, East-16.141; 7. Dalton Armstrong, 7C, C & A-16.448; 8. Tom Fedorczyk, 21, Fedorczyk-16.579; 9. Dave Troyer, 23, Troyer-16.699; 10. Phil Rutledge, 97, Rutledge-16.784; 11. Doug Dietsch, 0, Dietsch-17.011; 12. Chris Phillips, 64, Phillips-17.083; 13. Buddy Lowther, 31, Lowther-18.355; 14. Dave Fuhrman, 32, Fuhrman-NT.
HEAT RACE: (8 laps) 1. Byrne, 2. Dakoda Armstrong, 3. Dalton Armstrong, 4. Roberts, 5. Dietsch, 6. Lowther, 7. Troyer. 2:08.34
SECOND HEAT: (8 laps) 1. Kramer, 2. Phillips, 3. Fedorczyk, 4. Bedford, 5. Welch, 6. Rutledge, 7. Fuhrman. 2:12.04
FEATURE: (25 laps) 1. Daniel Bedford, 2. Dalton Armstrong, 3. Dakoda Armstrong, 4. Dillon Welch, 5. Adam Kramer, 6. Phil Rutledge, 7. Chris Phillips, 8. David Byrne, 9. Doug Dietsch, 10. Buddy Lowther, 11. Tom Fedorczyk, 12. Levi Roberts, 13. Dave Troyer, 14. Dave Fuhrman. NT
—————————————–
FEATURE LAP LEADERS: Laps 1-4 Byrne, Laps 5-14 Dakoda Armstrong, Laps 15-25 Bedford.
NEW REGIONAL MIDGET SERIES POINTS: 1-Dalton Armstrong-320; 2-Welch-298; 3-Phillips-250; 4-Lowther-218; 5-Bedford-217; 6-Fuhrman-197; 7-Roberts-139; 8-Kyle Hamilton-131; 9-Cale Conley-111; 10-Ali Jackson-108.
NEW USAC/WOMS MIDGET SERIES POINTS: 1-Bedford-132; 2-Dalton Armstrong-127; 3-Welch-113; 4-Phillips-88; 5-Lowther-78; 6-Dakoda Armstrong-65; 7-Kramer-59; 8-Fuhrman-56; 9-Cale Conley-53; 10-Byrne-49.
NEXT REGIONAL MIDGET RACE: June 23 – Indianapolis (IN) Speedrome – "Michael Lang Night"
NEXT USAC/WOMS MIDGET RACE: June 26 – Marne, Michigan – Berlin Raceway