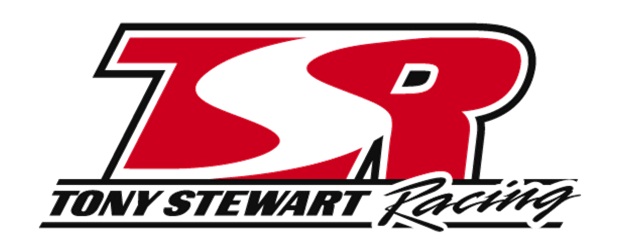 By Bill Klingbeil
INDIANAPOLIS (June 30, 2010) – Family and fireworks are synonymous with Fourth of July celebrations all across the nation. They are also synonymous with everyday life on the World of Outlaws (WoO) Sprint car tour. As the calendar reaches the annual Independence Day holiday, Tony Stewart Racing's (TSR) Steve Kinser and Donny Schatz will continue circling some of America's toughest dirt tracks alongside the best Sprint car drivers in the business, and they will do so with family counting each lap.
Thursday night, the Outlaws make their annual early July stop at Huset's Speedway in Brandon, S.D., a track where Schatz once claimed consecutive wins on Mother's Day and Father's Day. The Outlaws tour then rolls down the road to North Central Speedway in Brainerd, Minn., where Kinser will try and duplicate his son Kraig's 2008 winning performance at the track.
The 2010 WoO season has been extremely competitive through the first 30 races. Kinser, who recently won at Lakeside Speedway in the TSR No. 11 Bass Pro Shops/JD Byrider Maxim, will be looking for another victory in the Upper Midwest to add to earlier wins at Jackson (Minn.) Speedway and River Cities Speedway in Grand Forks, N.D. For Schatz, the Fargo, N.D., resident, both races are somewhat close to home and he'd like to race the TSR No. 15 Armor All/STP/ParkerStore J&J to WoO career win number 103 in familiar territory.
Thursday's 35-lap A-Feature at Huset's will certainly add plenty of fireworks to an already exciting 2010 campaign. The Outlaws first visited the high-banked 3/8-mile oval in April 1983 and, two months later, Kinser was victorious in the second WoO race at Huset's. He has made 30 starts with the series at the track and leads all drivers with six career wins. The 20-time WoO champion finished third there in July 2008.
Schatz spent a few nights racing locally at Huset's before becoming an Outlaw in 1997. He finished fourth in his debut at the track in a weekly show in May 1994 and, when he returned the following year, he earned victories for his mom, Diane, on Mother's Day and dad, Danny, on Father's Day. Both Diane and Danny Schatz were on-hand six years later when their son raced from 10th to first in April 2001 and earned a WoO win at the track. His most recent win at Huset's came in July 2007. In 2008, Schatz finished second in both WoO A-Feature events.
In October 2008, the Outlaws made their debut at North Central Speedway, and Kinser's son, Kraig, was the class of the field. He raced the TSR No. 20 Bass Pro Shops car to victory while Steve finished in third. Kinser has always enjoyed racing with his son, but seeing him win is always special. On Saturday, he'll try to become the second driver to park the Bass Pro Shops car in victory circle. Kinser has won WoO A-Features in Minnesota at North Starr Speedway (1979), Jackson Speedway (1988, 2004, 2010) and Princeton Speedway (2005) during his illustrious career. Schatz raced from 14th to finish seventh in the Outlaws debut at North Central Speedway. The four-time and reigning champion has won a pair of WoO A-Features in the Land of 10,000 Lakes. Both of those came at Princeton Speedway (2007 and 2008), and a goal for this weekend is to add North Central Speedway to his win list.
Kinser and Schatz enter Thursday's race following consecutive top-10 finishes. Kinser finished ninth on Tuesday night at State Fair Speedway in Sedalia, Mo., after winning last Saturday night at Lakeside Speedway. Schatz finished fourth on Tuesday, after racing to third- and sixth-place finishes last weekend in Nebraska and Kansas. Kinser has closed the gap on WoO point leader Joey Saldana and now trails by 29 points thanks, in part, to 19 top-five finishes and a series-leading 28 top-10s. Schatz has two victories this season, 13 top-five finishes and 22 top-10s and ranks fourth in the standings, 178 points back of Saldana.
Thursday at Huset's Speedway, the pit gates will open at 1 p.m. CDT, with the grandstands opening at 5 p.m. Racing is scheduled to begin at 8 p.m. For more details and ticket information, call the track at (605) 582-3536, or visit www.husets-speedway.com.
On Saturday at North Central Speedway, the pit gates will open at 2 p.m. CDT with the grandstands opening at 4 p.m. Hot laps are scheduled to begin at 6 p.m. For more details, contact North Central Speedway at (218) 828-1545. The official Web site of River Cities Speedway is www.racencs.com.
Race fans unable to attend this weekend's races can catch all of the action on DIRTVision.com. Fans can listen live as Johnny Gibson, "Voice of the Outlaws," calls the action as he does at all WoO Sprint Series events on the DIRTVision.com cybercast, as well as on the DIRT Radio Network. Go to www.DIRTVision.com for more information on all the site features, including updated results from each night of racing, as well as a chat room to interact with other race fans.
Steve Kinser, Driver of the No. 11 TSR/Bass Pro Shops/Chevy/J.D. Byrider Maxim:
Early in the season, the Bass Pro Shops team spent a great deal of time learning about the new tires and other changes. With the calendar turning to July, the focus now turns to having the best results of the season. Do you feel good about where you stand?
"I think we have a pretty good racecar right now. We were fast right out of the box and had some good nights, but I thought Joey (Saldana) was maybe at a little higher level than me, Donny (Schatz) and both Jasons (Meyers and Sides). I think we've kind of closed in on him with our consistency the last few weeks. We've been getting better on every type of track.
"The car I had at Lakeside felt really good, and I honestly I felt like we would run better than we did at Sedalia. That was more of a result of poor pill draw and not a very good lap in qualifying. We were able to move up in our heat and in the feature. We have a good package going right now, and that's all you can ask for heading into this part of the season. This is when you can make your year. I think we got a shot at it."
After racing on the big half-mile Tuesday in Sedalia, the weekend ahead is all about small tracks. What do you feel the key will be?
"At those short tracks, you just never know what is going to happen. You can go somewhere that you've run well before and not be where you want to be. No matter what, you're going to have to have a little luck going with you at all those places. We've been good at Huset's before, and then the next time we came back and found ourselves in trouble. I think we've only raced in Brainerd once, so we'll have to feel that one out as we go.
"The biggest thing right now, with the caliber of cars that we have racing with us, is getting qualified in the top-12 or 16 spots. That's really the only way to get one of those dash spots and have a chance to start up front."
Donny Schatz, Driver of the No. 15 TSR/Armor All/Chevy/ParkerStore J&J:
Thursday's race at Huset's Speedway has to be somewhat special, being that you spent some of your formative years racing there. Do you look forward to your annual visit back to the track?
"I've had a lot of fun racing at Huset's, and that's the most important thing. They've had some awesome racing there over the years. We are all hoping they have their ducks in a row and have the racetrack ready for us. All we want is to put on the show that everyone expects. I'm looking forward to it. We're getting up toward my neck of the woods, and I have a lot of fans there. There are a lot of people who have supported us for a long time in that area. I can't wait to get there. It's always fun."
With 30 races in the books, the season is starting to take shape. In year's past, you've been on top of the standings and winning a lot of races. Even though you've only won a couple of races, you're still sitting fourth in the standings and within striking distance. How would you evaluate where you are as the calendar turns to July?
"We wish we were running a lot better, but we're not bad. We feel really good about our performances. Take our last race at Sedalia as an example. Guys weren't moving around in that top-five like they have other nights. We are making a lot of progress, and we feel like we are making really good decisions and doing the right things.
"Summer is kind of when we shine and we have been a lot better here as of late. We are still kind of in research mode. We have nothing to lose by doing that. We are quite a ways behind in points and that's not really the focus. We just have to get back to winning races and get back to running at a higher level. We're working on it. We've got a great team assembled here, and we're all confident that we'll be where want when the biggest races come down to the finish."
About Bass Pro Shops
In less than three decades, Bass Pro Shops has grown from a small display in Springfield, Mo., into the nation's leading retailer of premium outdoor gear. Bass Pro Shops has established itself as a cutting-edge innovator in the highly competitive world of outdoor retailers. Now totaling 56 locations nationwide, and planning to add up to two more stores in 2011, Bass Pro Shops have become destination locations for over 100 million consumers each year with their unique combination of entertainment, outdoor education and conservation appreciation. Bass Pro Shops has won the prestigious "Trendsetter of the Year" award, as well as Chain Store Age's "Retailer of the Year" award and Sporting Goods Business' "Specialty Retailer of the Year" award. Bass Pro Shops and brand founder, Johnny Morris, also won "2008 Retail Innovator of the Year" from the National Retail Federation. The company also has been named the #1 Outdoor Retailer in America by Sporting Goods Business magazine. For more information regarding Bass Pro Shops, store locations and racing involvement, log on to www.basspro.com.
About Armor All/STP
The Armor All/STP Products Company is a subsidiary of The Clorox Company, headquartered in Oakland, Calif. Clorox is a leading manufacturer and marketer of consumer products with fiscal year 2008 revenues of $5.2 billion. With 7,600 employees worldwide, the company manufacturers products in two dozen countries and markets them in more than 100 countries. For more information about Clorox, visit www.TheCloroxCompany.com. For more information on Armor All, go to www.armorall.com or www.aa-ownercenter.com.
-www.TonyStewartRacing.com-