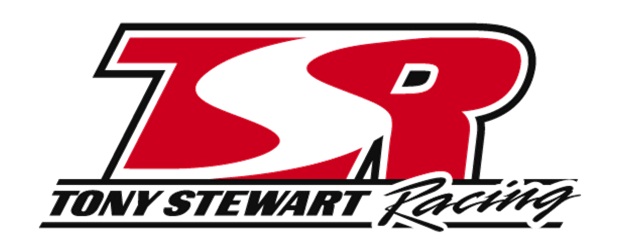 By Bill Klingbeil
INDIANAPOLIS (Aug. 11, 2010) – In most forums of competition, there is a signature event that outweighs all others. Competitors can say all the right things about it being just another event, but everyone knows better. Whether it's the Super Bowl, World Series, World Cup, Daytona 500 or Indianapolis 500, the atmosphere surrounding the venue always is more energized. The signature event in Sprint car racing is the Knoxville (Iowa) Nationals, and this year's four-night marathon has added significance. This year marks the 50th year Sprint car racing's fiercest competitors battle it out for the most coveted title in the sport: Knoxville Nationals champion.
Tony Stewart Racing's (TSR) Steve Kinser and Donny Schatz have earned that coveted title a combined 16 times. Kinser won his first Knoxville Nationals in 1980 and followed that with two more consecutive triumphs. He put together a second three-race winning streak from 1986 to 1988, and won a record five in a row from 1991 to 1995. He scored his 12th – and most recent – Knoxville Nationals triumph in August 2002.
"I've been fortunate to win a lot of things during my career, and I can tell you winning the Knoxville Nationals is what we try to do every year," said Kinser, who first competed in the Nationals in 1977. "I have so many good memories from Knoxville. Winning the Nationals without a wing in the early years, and later winning with wings. I've had the opportunity to win it as a car owner and driver. I got to see my son win the event. The Knoxville Nationals has been a very special place for everyone in my family."
Schatz turned many laps around the famous half-mile dirt oval on the Marion County Fairgrounds before ultimately breaking through. He finished second four times in a six-year span before finally reaching the pinnacle in 2006. He hasn't slowed down since putting up a Kinser-esque run and reeled off four consecutive Nationals A-Main triumphs.
"If you're a Sprint car racer, it's the Holy Grail," said Schatz, who first visited the Nationals as a fan with his father. "You could win a hundred races a year, and if you don't win the Nationals, you still feel like you've done nothing. We're here in the middle of Iowa in August and everybody's whole goal for the year is to win the Nationals. Whatever has happened in the season doesn't matter. It's one race and you put everything on the line. For all of us in Sprint car racing, it's the biggest race of the year."
The Nationals begin Wednesday with the first of two qualifying nights. Each car entered will collect points throughout a qualifying program. Every time the car hits the track, points are awarded. The goal is 500 points, which can be obtained only by turning the fastest lap in qualifying, winning a heat race and winning the preliminary feature.
The statistics Kinser has amassed during his illustrious career are by far the best of any driver who has competed in the tradition-filled event. Thursday night, he'll begin his quest to qualify for his 33rd career Nationals A-Main. The Bloomington, Ind., racer has 14 podium finishes. Ten times he has started on the front row and came out as the victor. He has won his qualifying-night feature on 14 occasions and led more laps than any other driver (302).
"Growing up as a boy around the racetrack, I can remember the first day I went to first grade and I said I was gonna win," recalled Kinser. "They asked me what I was going to win. I said I was gonna be a race driver and win the Indianapolis 500, or something like that. I did get to race in the Indianapolis 500 and the Daytona 500, but there's nothing like the Knoxville Nationals. I know I'd like to win it one more time. There couldn't probably be anything better than winning the 50th. That'd be just perfect for me."
Schatz will also compete in Thursday's second preliminary program. This will be his 17th Nationals appearance. After failing to make the Nationals A-Main in his first four tries, he has made the last dozen. He made a name for himself in 2000 by leading the first 25 laps before ultimately finishing second. The following season, he earned his first career win at Knoxville Raceway during his preliminary night. In 2002 and 2003, he won his qualifying feature and finished second in the finals. His 2006 victory started a four-year run of Nationals championships that he hopes to continue this year.
"There's no feeling like winning the Knoxville Nationals," continued Schatz. "It's kind of like you found your place. You're where you feel like you always wanted to be. The only problem is you get greedy after one, and you just want to keep going. Believe me, every one of them gets harder. I'm really fortunate to be in that elite group of drivers who have won it. There's no way I could be included without everybody who's supported me along the way."
Kinser and Schatz each will try to make history in specially painted cars. TSR's Gold Standard cars were revealed in a public unveiling on Tuesday. Kinser will wheel a gold chrome TSR No. 11 TSR Bass Pro Shops/JD Byrider Maxim, and Schatz will drive an identical gold chrome TSR No. 15 Armor All/STP/ParkerStore J&J. The unveiling was part of the 50th annual Knoxville Nationals kickoff festivities. Representatives from The Clorox Company and Bass Pro Shops joined Schatz, Kinser and crew members from each car at the announcement.
"We are excited to partner with TSR in their Gold Standard campaign for this year's 50th Knoxville Nationals," said Scott Thomas, Associate Marketing Manager, The Clorox Company. "We feel like their drivers (Schatz and Kinser) are the Gold Standard racers in Sprint car racing.
"For many years STP has been a part of motorsports and experienced a lot of success, and that has continued with our relationship with TSR and Donny Schatz. STP is the brand that gives you the racer's edge. Hopefully, Donny and the team enjoy the new look and it brings them success this weekend."
"It was a great honor to be a part of the unveiling," said Brian Hudson, General Manager, Bass Pro Shops Outdoor World Altoona. "My hat goes off to Mr. Johnny Morris (Bass Pro Shops founder) and Tony Stewart for this relationship that they have between Bass Pro Shops and TSR. Steve Kinser is one of the most well-known drivers out there and it's such a pleasure to see him carry the Bass Pro Shops brand. We are all thrilled to be behind him for his run at another Knoxville Nationals championship."
Race fans unable to attend this week's races can follow the action at KnoxvilleRaceway.com. Hoseheads radio will broadcast live audio of all four nights of the Nationals. Go to www.hoseheadsradio.com for more information on the broadcasts, including start times. SPEED will tape Saturday night's finale and air the show on Saturday, Aug. 28.
About Bass Pro Shops
In less than three decades, Bass Pro Shops has grown from a small display in Springfield, Mo., into the nation's leading retailer of premium outdoor gear. Bass Pro Shops has established itself as a cutting-edge innovator in the highly competitive world of outdoor retailers. Now totaling 56 locations nationwide, and planning to add up to two more stores in 2011, Bass Pro Shops have become destination locations for over 100 million consumers each year with their unique combination of entertainment, outdoor education and conservation appreciation. Bass Pro Shops has won the prestigious "Trendsetter of the Year" award, as well as Chain Store Age's "Retailer of the Year" award and Sporting Goods Business' "Specialty Retailer of the Year" award. Bass Pro Shops and brand founder, Johnny Morris, also won "2008 Retail Innovator of the Year" from the National Retail Federation. The company also has been named the #1 Outdoor Retailer in America by Sporting Goods Business magazine. For more information regarding Bass Pro Shops, store locations and racing involvement, log on to www.basspro.com.
About Armor All/STP
The Armor All/STP Products Company is a subsidiary of The Clorox Company, headquartered in Oakland, Calif. Clorox is a leading manufacturer and marketer of consumer products with fiscal year 2008 revenues of $5.2 billion. With 7,600 employees worldwide, the company manufacturers products in two dozen countries and markets them in more than 100 countries. For more information about Clorox, visit www.TheCloroxCompany.com. For more information on Armor All, go to www.armorall.com or www.aa-ownercenter.com.
-www.TonyStewartRacing.com-