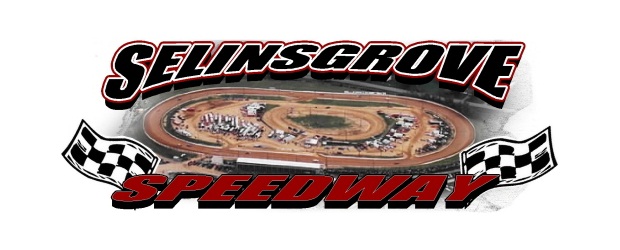 By Steve Inch
SELINSGROVE, Pa. – Before the curtain falls on the 2010 racing season at
Selinsgrove Speedway this Saturday, Sept. 25, the championships for the 358
sprint cars, pro stocks, and roadrunners have yet to be decided on the
track. Only Jeff Rine of Danville has clinched the late model title
entering this weekend's final race.
Track gates will open at 5 p.m., with racing scheduled to begin at 7 p.m.
In the A&A Auto Stores 358 sprint cars, Pat Cannon of Etters leads the
division with nine feature wins and 5,595 points over Blane Heimbach of
Selinsgrove with one 358 sprint win and 5,520 points. With just 75 points
separating these two drivers, Cannon, the 2008 champion, will be seeking
his second career track title and Heimbach, the 2005 and 2006 champion,
will make a run for his third career title.
Rine clinched his fourth consecutive and sixth career Lyons Auto & Truck
Service Center late model track championship two weeks ago. Steve Campbell
of Danville is currently 380 points behind Rine in the second position.
Four-time winner AJ Hoffman of Richfield holds a slim 85-point lead over
defending champion and three-time winner Jason Smith of Williamsport in the
Salem RV Center pro stock standings. Hoffman is seeking his first career
track title while Smith will be racing for his second in a row.
In the Byers Built Engines/Collier Paving & Construction roadrunners,
three-time winner Ricky Bender of Jolliett stretched his lead to a
comfortable 245-point margin over three-time winner Brad Mitch of McClure.
Bender is in a strong position to win his first ever track championship at
Selinsgrove Speedway.
Prior to Saturday night's racing program, the speedway and several race
teams will participate in the 32nd annual Market Street Festival in
downtown Selinsgrove with a race car display from 9 a.m. until 3 p.m.
Tickets are on sale in the track office on race days for the speedway's
annual awards banquet slated for Saturday, Nov. 20.