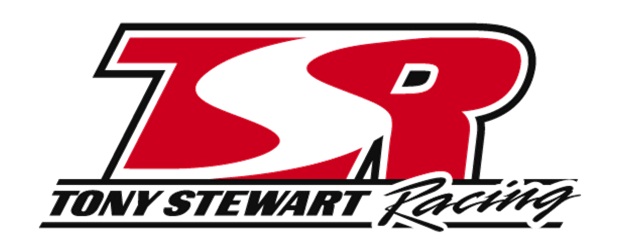 By Bill Klingbeil
LAS VEGAS (Feb. 23, 2010) – Tony Stewart Racing's (TSR) Steve Kinser, Donny Schatz, Levi Jones and Bryan Clauson will appear at the J.D. Byrider in Las Vegas on Tuesday (March 1) from 5-7 p.m., PST.
Kinser and Schatz will be in town to compete in the "World of Outlaws Nationals presented by J.D. Byrider" at The Dirt Track @ Las Vegas Motor Speedway (LVMS). The two-night program at LVMS includes consecutive World of Outlaws (WoO) Sprint Car Series programs on Wednesday (March 2) and Thursday (March 3).
This unique opportunity allows customers the chance to meet all four TSR drivers during the visit.
J.D. Byrider has dubbed the event the "Tony Stewart Racing Hauler Showcase" as, in addition to the appearance by the Tony Stewart Racing drivers, the dealership will host two 53-foot race haulers on location. Each transporter will be open for public view.
KOMP-92.3FM will be broadcasting live from J.D. Byrider from 5-7 p.m. Attendees will have the opportunity to win a pair of tickets for each night of the WoO Nationals presented by J.D. Byrider, the Sam's Town 300 NASCAR Nationwide Series race on March 5, and the Kobalt Tools 400 for the NASCAR Sprint Cup Series on March 6.
Schatz and Kinser have each won six feature events at the half-mile Dirt Track at LVMS. Schatz, a four-time WoO champion, won the 2009 Outlaw feature at LVMS. Kinser, a 20-time WoO champion, last won at LVMS in March 2005, when he scored a two-race sweep. Kinser opened the 2011 WoO season with a pair of victories at Volusia Speedway Park in Barberville, Fla., earlier this month.
J.D. Byrider, the nation's largest used car and finance franchise, will continue its 14-year relationship with TSR during the 2011 season.
J.D. Byrider is located at 3024 Fremont Street in Las Vegas. For more information regarding JD Byrider, visit www.jdbyrider.com.
For more information regarding TSR, Kinser, Schatz, Jones or Clauson visit www.tonystewartracing.com.
About Tony Stewart Racing
Tony Stewart Racing is the World of Outlaws Sprint Series and USAC Racing Series teams owned by two-time NASCAR Sprint Cup champion Tony Stewart. The team fields two entries in the World of Outlaws Sprint Series – the No. 11 Bass Pro Shops/J.D. Byrider/Chevrolet/Maxim for 20-time series champion Kinser and the No. 15 STP/Armor All/Chevrolet/J&J for four-time series champion Schatz. TSR also fields entries for five-time USAC champion Levi Jones and the 2010 USAC National Drivers Champion Clauson. Based in Brownsburg, Ind., TSR operates out of a 25,000-sqaure-foot facility. For more information, please visit us on the Web at www.TonyStewartRacing.com or on Facebook at www.facebook.com/The-Official-TSR-Fan-Page and on Twitter at @TonyStewart_rcg.
-www.TonyStewartRacing.com-