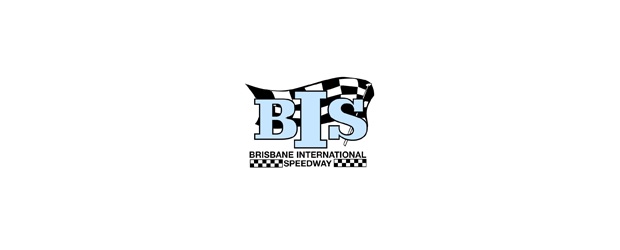 From Jak
Brisbane, AU — Todd Wanless' extra-ordinary season continued to roll along its own remarkable path when the second-generation racer from Brisbane's south side won his seventh Midget Feature race of the season at Titan Garages Brisbane International Speedway on Saturday night April 2, racing to the chequers in front of Brock Dean and Darren Vine to add yet another Round of the Polar Ice Qld Midget Car Series to his name and continue his unbeaten run in the Midgets at BIS.
Timed hot lap sessions aside, only Brock Dean would finish in front of Wanless all night and even then it took a gutsy outside pass on the final lap of a Heat race by Dean to achieve that feat. After heavy mid-week rain over the Archerfield raceway, most drivers struggled with the conditions through turns three and four although Dean wore his own groove around the highline and made the winning pass around Wanless in sight of the Heat race chequers. BIS Promoter and track curator John Kelly worked the corners over mid-way through the program ahead of the Features, but unfortunately for Dean, Wanless also found the wider line to his liking in the twenty-five lap main event.
While Wanless' win extends his lead in both the Series and Club Championship standings, Brock Dean stays in contention for the top prizes as he has almost as many second place finishes this season as Wanless does wins. Dean, the reigning QSRA Club Champion, has finished second on five occasions this season with a total of eight podiums and would be leading both points chases if not for the red-hot Wanless.
In the Ian Boettcher Proton Super Sedan Series, Michael Nicola capitalised on Darren Kane's misfortune to claim victory in the night's twenty-five lap Feature race. It was Nicola's first win of the 2010/11 Series.
Kane, the Series leader, looked a chance at winning his sixth main event of the current Series after wresting the lead away from Nicola early in the Feature but what appeared to be a front suspension failure heading into turn three ended Kane's race prematurely. From the restart Nicola was never troubled and the race within the race was for the minor positions between Colin Hockley, reigning Australian Champion Steve Jordan, Mark Pagel and Steve Pearce, these four continually swapping paint over much of the remaining race distance in what was quite an entertaining battle.
Despite his DNF, Kane will hold onto a significant lead in the points and it's hard to see him being beaten for the Series crown with just four Rounds remaining. Titan Garages Brisbane International Speedway will host the final Round on May 28.
Racing continues at Archerfield next Saturday night with the KRE Race Engines Sprintcar Track Championship, Wingless Sprints, AMCA Nationals and Ford v Holden Sedans on the programme plus the Maroons v Blues Demolition Derby, Jet Truck and a huge Fireworks show for the kids.
Polar Ice Qld Midget Car Series Feature:
1. Todd Wanless, 2. Brock Dean, 3. Darren Vine, 4. John Davidson, 5. Ben Hilder, 6. Mark George, 7. Matt Greenwood, 8. Gary Hudson, 9. Steve Swingler, 10. Rob McKay, 11. Michael Harders, 12. Rodney Harders. DNF – Gary Finglas, Mick Kulig, Jeremy Hassell.
Ian Boettcher Proton Super Sedan Series Feature:
1. Michael Nicola, 2. Colin Hockley, 3. Steve Jordan, 4. Mark Pagel, 5. Steve Pearce, 6. Craig Torr, 7. Matt Williams, 8. Michael Roza, 9. Sean Black, Jason Campbell, 11. Lee Wilson. DNF – Jack Childs, Darren Kane