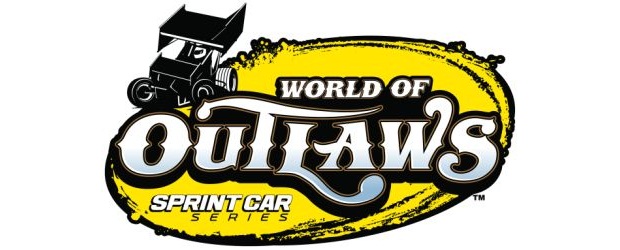 By Kyle Luetters
CONCORD, N.C. – April 9, 2011 – The World of Outlaws! The Pennsylvania Posse! They are Sprint Car racing's elite and they don't mix. The two sides comprise one of the most heated rivalries in our sport. On Saturday, May 14, in the heart of Posse Country at Williams Grove Speedway in Mechanicsburg, Pa., they'll line up for a special 12-lap race, the inaugural Morgan Cup. There will be cash for whoever makes it to the checkered flag, but this race won't be about money or points. This race is about bragging rights – for drivers and fans – and a sterling silver cup.
The Top Five World of Outlaws finishers and the Top Five Pennsylvania Posse finishers from last fall's National Open are the contenders in the race, which will follow the May 14 A-main. The Posse will line up in one row, the Outlaws will line up in the other. The winner of the A-main will determine lane choice. An $11,000 purse is on the line and each driver will receive a right rear Goodyear tire. The sterling silver Morgan Cup trophy will be on display at the winning team's headquarters for a year, until the next race the following season.
Starting the race for the Outlaws will be (in order) 2010 champion Jason Meyers, Jason Sides, Paul McMahan, four-time series champion Donny Schatz and Kraig Kinser. For the Posse, the lineup will include Lance Dewease, Stevie Smith, Brian Montieth, Daryn Pittman and Greg Hodnett. Craig Dollansky and Chad Layton are the alternates.
The event concludes an exciting two nights of racing at Williams Grove Speedway. For more information, visit www.WilliamsGrove.com or call the track at 717-697-5000. For more information about the World of Outlaws, visit www.WorldofOutlaws.com.
Let the debate begin: Will it be the Outlaws or the Posse?
The World of Outlaws Sprint Car Series is brought to fans across the country by many important sponsors and partners, including: Armor All (Official Car Care Products), STP (Official Fuel Treatment), Chizmark & Larson Insurance , Goodyear Tires (Official Tire), Factory Value Parts, VP Racing (Official Racing Fuel), Vicci (Official Apparel); in addition to contingency sponsors, Jake's Custom Golf Carts, RacingJunk.com KSE Race Products, Racing Electronics, S&S Volvo; Engine Builder's Challenge participants Don Ott Racing Engines, Kistler Engines, Shaver Specialties and Speedway Engines; and Chassis Builder's Challenge participants J&J Auto Racing, Maxim Racing and XXX Race Company.