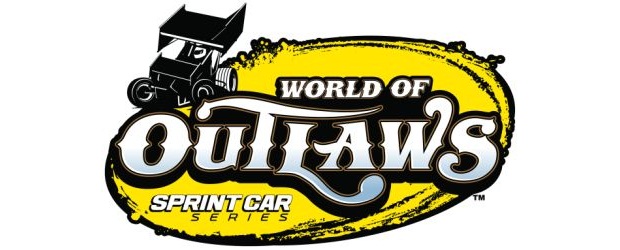 By Kyle Luetters
CONCORD, N.C. — May 17, 2011 — Chad Kemenah is a bit of a throwback on the World of Outlaws Sprint Car Series tour. The Ohio native runs a relatively small outfit in the shadows of larger teams like Tony Stewart Racing and Kasey Kahne Racing. In fact, Kemenah and lone crewman Adam Brough race around the country in a toterhome, usually forgoing a motel room at the end of the night.
"We have everything we need right in there so it doesn't really make sense to get the room," Brough said.
This weekend, though, travel will be relatively easy for Kemenah, who hails from Findlay, Ohio. He and the World of Outlaws invade Attica (Ohio) Raceway Park on Friday (May 20) and I-96 Speedway in Lake Odessa, Mich., on Saturday (May 21). Kemenah has quietly been running strong all season in the #63 Golden Flavor Sesame Sticks Maxim, highlighted by a Top-Five finish at Royal Purple Raceway in Baytown, Texas, and his recent quick time at Eldora Speedway in Rossburg, Ohio.
"We've been very good during our qualifying runs this year, better than I can remember in quite some time," said Kemenah, who's married with a son and daughter. "We probably haven't kept up with the track as the night has worn on and that's hurt us a bit, but we've been fast."
As the Outlaws head to Attica Raceway Park for the 12th time in series history, Kemenah is aiming to continue his recent string of positive finishes. This season Kemenah has four Top-10 runs, and in his career he has more than 20 victories at the high-banked, one-third mile oval in Attica.
"Attica is a track that I grew up racing on and have always seemed to have success with," said Kemenah, a four-time All-Star Circuit of Champions titlist who enjoys golf when trying to clear his mind from racing. "However, the competition is going to be very tough and I haven't raced there as much as I used too. I think we stand a chance of coming out of there with a good run, though."
This is the only visit for the World of Outlaws Sprint Car Series to Attica Raceway Park this season. Tickets are available by visiting www.AtticaRacewayPark.com or by calling (419) 680-5606. For tickets to Saturday's race at I-96 Speedway, go to www.SLSPromotions.com or call (815) 344-2023.
For more information on Chad Kemenah and the World of Outlaws Sprint Car Series, click www.WorldofOutlaws.com.
The World of Outlaws Sprint Car Series is brought to fans across the country by many important sponsors and partners, including: Armor All (Official Car Care Products), STP (Official Fuel Treatment), Goodyear Tires (Official Tire), Chizmark & Larson Insurance , Factory Motor Parts, VP Racing (Official Racing Fuel), Vicci (Official Apparel); in addition to contingency sponsors, Jake's Custom Golf Carts, RacingJunk.com KSE Race Products, Racing Electronics, S&S Volvo; Engine Builder's Challenge participants Don Ott Racing Engines, Kistler Engines, Shaver Specialties and Speedway Engines; and Chassis Builder's Challenge participants J&J Auto Racing, Maxim Racing and XXX Race Company.