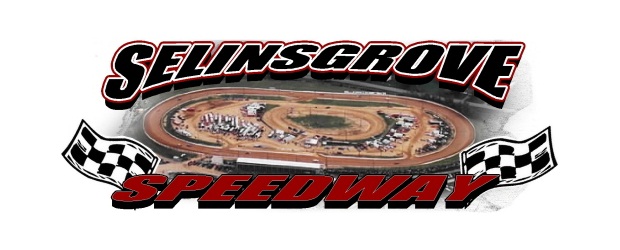 By Steve Inch
SELINSGROVE, Pa. – Selinsgrove Speedway will present a four division show
of 358 sprint cars, late models, pro stocks, and roadrunners at 7 p.m. this
Saturday, June 11. In addition to the weekly fanfare, one of dirt rack
racing's best bargains will also feature the makeup 358 sprint car feature
from last Saturday's rainout plus the rescheduled Collier Paving &
Construction Roadrunner 20 for just $10 for an adult general admission
ticket.
The 25-lap late model feature was the only main event that was completed
last Saturday before rain washed out the remainder of the racing program.
Kenny Trevitz of Winfield drove to his first win at the track since 2008
and become the division's fourth different victor to date.
In the Jeff's Auto Body & Recycling Center late model standings, defending
champion and four-time winner Jeff Rine of Danville holds a mere 10-point
lead over Jim Yoder of Selinsgrove. Steve Campbell of Danville is third in
the standings, trailing Rine by only 150 points. Tony Adams of Sunbury and
Scott Haus of Hamburg have also scored wins to date in the popular stock
car division.
This Saturday's fifth annual running of the Roadrunner 20, which was rained
out on April 16, will include time trials and a B-main to set the field for
the stock car division's only extra-distance race of the season. Several
contingencies are being offered for drivers in the Roadrunner 20, including
a $25 bonus from Scott Harro and the AMB timing team and a $25 bonus for
the event's hard charger from Kiehl Excavating.
The top three finishers in the roadrunner B-main will earn $60, $40, and
$30, respectively, courtesy of Kyle's Cars located on Route 15 in Shamokin
Dam. The Middleburg IGA is sponsoring the championship trophy to be
presented to the winner of this weekend's race.
Title sponsor Collier Paving & Construction, located in Shamokin, is owned
by roadrunner driver Jim Collier and specializes in quality residential and
commercial paving and construction projects.
Makeup dates for the postponed June 4 pro stock and roadrunner features
will be forthcoming from track officials.
Selinsgrove Raceway Park will present a program of go kart and micro sprint
car racing at 7 p.m. this Friday, June 10. Following his first micro sprint
car win of the season at Selinsgrove last Friday, defending champion Todd
Hoover of Mt. Pleasant Mills enters this weekend's action in a tie for the
Selinsgrove Ford points lead with one-time winner Tyler Snook of Beaver
Springs.
For more information, results, or race status, visit
selinsgrovespeedway.com or call (570) 374-2999.