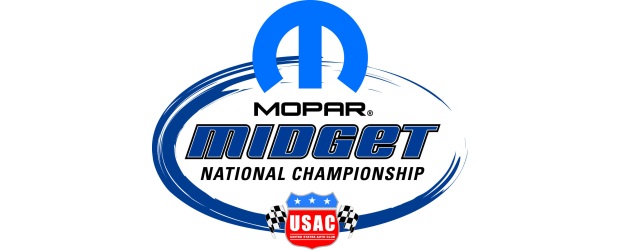 By Dick Jordan
Defending USAC National Drivers Champion Bryan Clauson of Noblesville, Ind. will continue his quest for a repeat title this week in USAC's National races at the Milwaukee Mile at Wisconsin State Fair Park. The TRAXXAS USAC Silver Crown Cars and Mopar National Midgets are on the bill at the one-mile oval, with feature events on Saturday.
Clauson trails Bobby East in the latest NDC points by 64, although a driver's best 25 scores during the season will count toward the championship. A lot of racing and point juggling remains before a champion will be crowned.
Tracy Hines, Levi Jones and the surging Kyle Larson round out the "top-five" in the latest standings after all participated in the just-completed "Indiana Midget Week" with varying degrees of success.
Victories in each of USAC's National series are worth 49 points toward the championship, with a graduated point scale awarding points for all feature-event positions.
USAC NATIONAL DRIVERS CHAMPIONSHIP STANDINGS
1-Bobby East-661; 2-Bryan Clauson-597; 3-Tracy Hines-560; 4-Levi Jones-475; 5-Kyle Larson-409; 6-Darren Hagen-322; 7-Chris Windom-305; 8-Jerry Coons Jr.-303; 9-Jon Stanbrough-295; 10-Hunter Schuerenberg-280.
……………………………………………………….