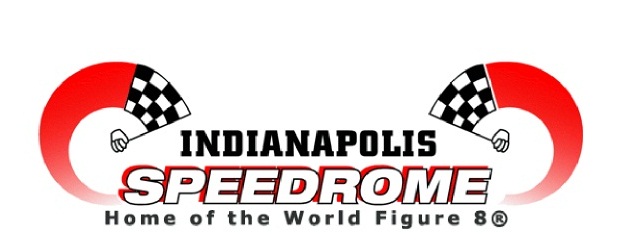 From Speedrome
Open wheel race fans, it is time once again for another great night of motorsports with the United States Auto Club at the Bryant Heating and Cooling Systems Indianapolis Speedrome®. This Wednesday night June 22nd is the next round for the USAC/IUPUI Elite 8 Midget Racing Series. In competition will be the USAC D1 Midgets, Ford Focus Midgets, and Focus Young Gun Midgets. Fans will have the opportunity to walk the pit area from 4:30 to 5:30pm. They can meet the racecar drivers and view these cool cars. Practice begins at 6pm with racing getting underway at 7pm.
The USAC Elite 8 Midget Series presented by IUPUI got off to a roaring start on Wednesday June 1st. The most exciting race of the night was the D1 Midget 40 lap main event. In his first ever feature start in a full USAC Midget, Kyle O'Gara made an aggressive first lap pass on Morgan Nelson to grab the lead. For the next forty laps O'Gara had Jake Blackhurst on his tail every inch of the way. Running so close behind the leader, his shadow from the setting sun sometimes stretched alongside O'Gara. Blackhurst never let up pushing harder and harder in the closing laps. With five laps to go, he actually got his front wheels along-side the leader coming out of turn two, but O'Gara slammed the door in turn three and held on for his first ever D1 division midget win. Blackhurst was closely followed to the line by Kyle Hamilton.
In the 50 lap Ford Focus Feature race, James Robertson moved up from fourth starting spot to lead most of the race and win by a safe margin, with Nick Hamilton finishing second, mere feet ahead of Nick Drake and Ross Rankine. Drake, having towed all the way from North Carolina for the races, started seventh and gained the third spot on the next to last lap with a pass on Rankine. The Focus Young Guns 30 lap feature was won by Tyler Shullick while the real battle was for second, with Sam McGee shadowing Cooper Clouse virtually the whole distance.
The 2011 season marks the first partnership between USAC and IUPUI. USAC has been the primary sanctioning body for open wheel race cars competing in the US since 1956, while IUPUI has the unique distinction of offering the only four-year bachelor's degree in Motorsports Engineering in the country. The partnership offers unique opportunities for students to see the inner workings of an important motorsports series. The Speedrome has hosted more USAC sanctioned races than any other track in the world.
USAC D1 Midget Series Point Standings – 1 Michael Pickens 68, 2 Bubba Altig 67, 3 Davey Ray 66, Kyle O'Gara 66, 5 Jake Blackhurst 64, 6 Kyle Hamilton 61, 7 Taylor Ferns 56, Ali JAckson 56, 9 David Budres 54, Kurt Maythew 54
USAC Midwest Ford Focus Midget Point Standings – 1 James Robertson 137, 2 Ross Rankine 105, 3 Toby Alfrey 97, 4 Jarett Andretti 96, 5 Jessica Bean 82, 6 Joey Greening 75, 7 Bill Kriegbaum 67, 8 Austin Prock 66, 9 Scott Hunter 65, 10 Nick Hamilton 63
USAC Midwest Focus Young Gun Midget Point Standings – 1 Tyler Schullick 137, 2 Sam McGhee 135, 3 Stevie Kuhn 123, 4 Justin Garmenn 105, 5 Cooper Clouse 64, 6 Ty Ross 58, 7 Mikell McGee 54, 8 Emmy Gray 48
The Bryant Heating and Cooling Indianapolis Speedrome® is located at 802 South Kitley Avenue in Indianapolis, Indiana 46219 and proudly in the community and the historical district of Irvington. The world famous fifth-mile asphalt short track has been featured in the New York Times as well as SPEED, Spike, and ESPN television in addition to racing publications around the country. We proudly celebrate our 70th anniversary season in 2011. Please join us for the best in short track motorsports entertainment every weekend from March through November featuring a wealth of talented racing stars. To view more, log on to our record-breaking web site www.speedrome.com or follow us on Facebook and Twitter. The track hotline is (317) 353-8206 or you can e-mail us at info@speedrome.com.