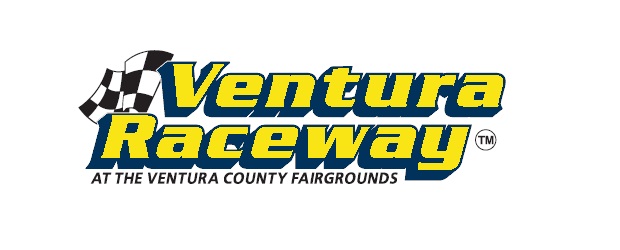 By Lance Jennings
VENTURA, CA – JUNE 23, 2011… This Saturday, June 25th, Jim Naylor's Ventura Raceway will host the second round of the All Coast Construction 360 Challenge. The special event for the VRA Sprint Cars will award $3000 to the winner, $1500 for second, and $1000 for third. Joining the action will be the VRA versus USAC Midgets in the $2000-to-win "Battle of the Beach," the USAC Ford Focus Midgets, Junior Focus Midgets, and the VRA Go Karts. The front gates will open at 3:00pm with racing at "The Best Little Dirt Track In America" to begin at 5:30pm. For more event information, visit www.venturaraceway.com or call (805) 985-5433.
Founded in 2008 by All Coast Construction's Mike Grosswendt and Ventura Raceway Promoter Jim Naylor, the popular mini-series has grown to become one of the most prestigious Traditional Sprint Car events on the West Coast. "This race is a tribute to the skill and daring of the VRA and guest sprint car drivers in this modern day bullring," asserts Grosswendt. "Ventura Raceway and its stellar staff continue to offer top notch racing and family entertainment with a national reputation. We are pleased to be associated with such an outstanding sport and venue."
The October 29th All Coast Construction 360 Challenge finale will pay $5000 to the winner, with an additional $5000 up for grabs to the series champion. Drivers competing in the events must be members with the Ventura Racing Association and all cars must meet VRA rules, including the required 180 degree mufflers.
Ojai's Troy Rutherford sits atop the 360 Challenge point standings. Driving the #11 L&H Consulting / Amsoil sponsored entry, last year's VRA Sprint Car Champion has five feature wins on the season. Heading into Saturday's race, Rutherford has four heat race victories and currently holds a fifteen point lead over Derek Buckley. Troy will have his eyes set on the $3000 top prize.
"The Animal" Derek Buckley of Ojai scored a fourth place finish last Saturday night and will be shooting for the extra prize money at the All Coast Challenge. Piloting the #76 Fatheadz Eyewear / Competition Suspension Incorporated special, the hard charging driver has five heat race victories and six top-10 finishes in 2011. Buckley is fifth in VRA points and will be a driver to watch on Saturday.
Sitting third in the 360 Challenge standings is Stockton's Johnathon Henry. Driving the #3 unsponsored machine, the young driver finished third at the March 19th All Coast opener. In limited action with the VRA Sprints, Henry has one heat race victory, two top-10 finishes, and is twenty-third in the overall point chase. Johnathon will be looking to visit victory circle on Saturday night.
Ventura's Greg Taylor is fourth in the All Coast championship points. Piloting the 7 Clark Engineering Construction / Westco International Consulting Inc. car, the VRA point leader finished second to Brian Camarillo last Saturday night. The 2007 track champion has one feature win, six heat race victories, and nine top-10 finished to his credit. With the extra prize money up for grabs, Taylor will be one of the favorites.
Cory Kruseman of Ventura is fifth in the 360 Challenge standings. Last week, the "Kruser" swept the USAC/CRA doubleheader at Watsonville and Santa Maria. Driving the #21K Lucas Oil / Sander Engineering special, Kruseman is ninth in VRA points with one feature win, four heat race victories, and four top-10 finishes on the year. Cory in on a roll and will be looking for Saturday's feature win.
Ventura Raceway is located on the Ventura County Fairgrounds at 10 West Harbor Blvd. in Ventura, California. Adult tickets are $14, Senior, Military, and Student tickets (ID Required) are $11, while Children's tickets (12 and under) are FREE. For more event information, please visit www.venturaraceway.com or call (805) 985-5433.
To catch all of the action of the VRA Sprint Car Series and Ventura Raceway, Mike Truex's Loudpedal Productions has DVD videos available for purchase. For more information, call (805) 407-7229 or visit www.loudpedalvideo.com. In addition, Ventura Raceway offers a live feed of every event at www.venturaraceway.com/live.html. The live feed is scheduled to begin at 5:00pm PST.
——————————————————–
ALL COAST CONSTRUCTION 360 CHALLENGE POINTS:
1. Troy Rutherford 255; 2. Derek Buckley 240; 3. Johnathon Henry 225; 4. Greg Taylor 215; 5. Cory Kruseman 195; 6. Mike Spencer 190; 7. Brent Camarillo 165; 8. Steve Conrad 165; 9. Jon Stanbrough 165; 10. Jimmy Crawford 160; 11. Don Gansen 160; 12. Justin Kierce 145; 13. John Nock 140; 14. Cliff Warren 140; 15. Austin DeBlauw 135; 16. Josh Ford 130; 17. Kyle Smith 125; 18. Steve Hix 105; 19. Brandon Thomson 105; 20. Brody Roa 105.
VRA SPRINT CAR POINT STANDINGS:
1. Greg Taylor 2385; 2. Josh Ford 2045; 3. Don Gansen 1925; 4. Steve Conrad 1915; 5. Derek Buckley 1785; 6. Brian Camarillo 1745; 7. Brent Camarillo 1710; 8. Markus Niemela 1620; 9. Cory Kruseman 1335; 10. Kyle Smith 1330; 11. Austin DeBlauw 1245; 12. Jimmy Crawford 1195; 13. Tom Harper 1170; 14. Brandon Thomson 1165; 15. Dakota Kershaw 1080; 16. Guy Woodward 1005; 17. John Nock 955; 18. Brody Roa 925; 19. Clark Templeman III 920; 20. Steve Hix 755.
NEXT VRA SPRINT CAR RACE:
June 25th – Ventura Raceway – Ventura, California – "All Coast 360 Challenge #2"