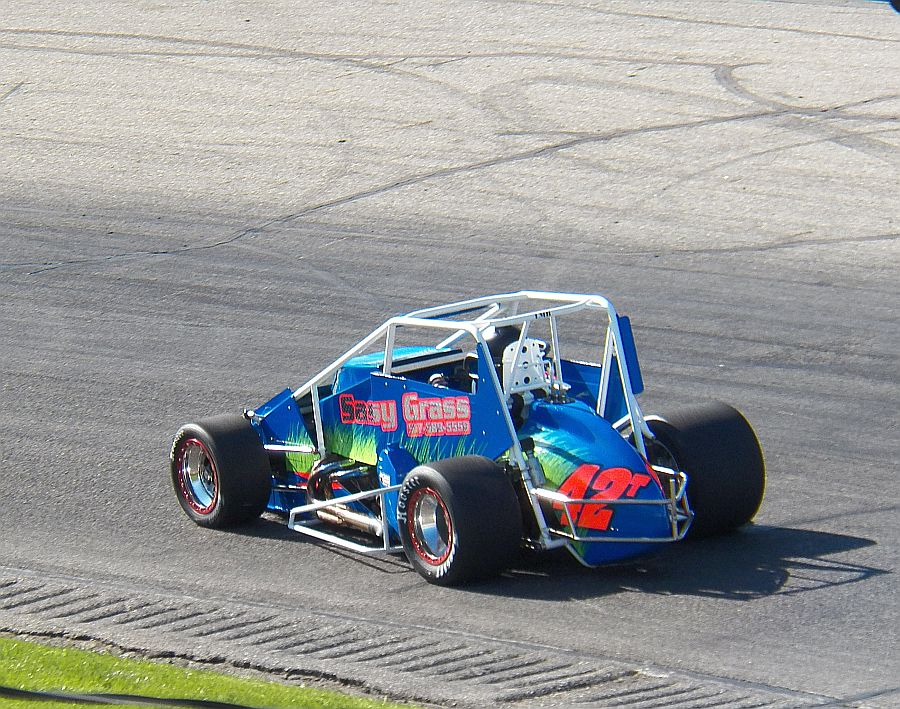 Mason, MI – (June 24, 2011) — Tommy Fedewa accomplished a perfect night to stay undefeated at Spartan Speedway during the 2011 season.  Fedewa won his heat race, the regularly scheduled feature, and a makeup feature from April for the first double feature win in his long career.
Fedewa passed Gary Sherman for the lead 10 laps into the first feature.  Fedewa words past Jo Jo Helberg and Taylor Ferns, holding off a late race charge by Helberg to score the second victory.
"This is the first time I've ever won two in one day," said Fedewa after the second win.  "Every day is not going to be as good as this one, so we're going to enjoy this while it lasts."
Chris Hettinger and Sherman were on the front row for the makeup 25-lap feature.  Sherman battled with Hettinger for the first two laps before taking the lead on lap three.  Hettinger then found himself in a battle with Curt Schumaker for second while Fedewa joined the battle.
After a caution for a spin by Doug Dietch, Fedewa moved past Schumaker for third and then made a nifty three wide move in turn two to take the lead away from Sherman.  From there Fedewa drove away for the victory.  Hettinger, Steve Smith, Taylor Ferns, and Tyler Underwood rounded out the top five.
In the regularly scheduled main event Ferns took the lead while Fedewa and Helberg battled for second.  After another early caution for a spin by Dietch, Ferns, Fedewa, and Helberg continued to battle for the top spot.  Helberg got pinched down in traffic and Fedewa used an outside pass to take away second, and one straightaway later took the lead from Ferns.
Helberg and Ferns continued to race side by side for several laps until Helberg moved into second with a handful of laps to go.   Unfortunately for Helberg there was not enough time to catch Fedewa who motored to his second win of the night.  Helberg, Ferns, Shumaker, and Sherman rounded out the top five.
Hettinger, Schumaker, and Ferns won heat races for the 22 car field.
Photo Gallery