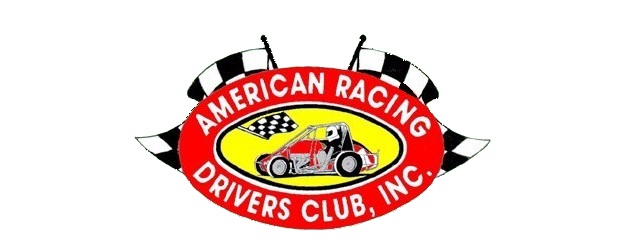 From ARDC
The ARDC Midgets visited Pittsburgh's Pennsylvania Motor Speedway Saturday evening and Ryan Smith showed his mastery of big fast tracks as he picked up his third checkered flag of the season.
Smith jumped into the lead from his third starting position and looked as if he may be able to wire the field for the win but seventh starting Alex Bright had other ideas as he quickly picked his way through the field running up on the cushion and on the fourth lap drove by Smith down the front straight.
"We got the car pretty good and the top came in but I didn't know it was there until [Alex] Bright went around me." Smith would say later in victory lane.
On the seventh lap, under racing conditions, Bright's engine appeared to stumble allowing Smith to get back by but Bright's engine picked back up again and he pulled back into the lead.
A lap eight yellow tightened the field but on the restart Bright slowed again and retired to the pits, handing the lead back to Smith.
As Bright and Smith battled up front a furious battle waged for third between rookies, Mark Gilmore, Brenden Bright and veteran driver Nick Wean who had started 12th.
On the seventh lap the battle for third was joined by Andrew Hannula who had started ninth and made a furious drive to the front right up on the cushion.
On the lap eight restart Hannula went back upstairs and quickly moved into second position. Following Hannula through the traffic was Wean who simultaneously moved to third.
Hannula stayed up on the cushion which is where Smith was running and it appeared for a few laps as if he may be able to close the distance, but Smith moved to the middle of the track and held on for his third win of the season by 3.043 seconds. "The groove moved around during the race and I just chased it." Said Smith of his move that may have secured the win.
"Ryan was fast." "We were just hoping for a caution so maybe I could try a slide job but it didn't happen." Hannula admitted.
Second through fifth went to Hannula, Wean, Brenden Bright and Brett Arndt who had started 18th.
Sixth through tenth went to Dusty Heistand, Drew Heistand, Steve Craig, Mark Gilmore and Bruce Buckwalter Jr,
Heats for the 20 Midgets went to Ryan Smith and Andrew Hannula.
NOTES: 1986 PPMS winner Johnny Heydenreich towed in from Indianapolis for the evenings activities. Nick Wean had a strong third place finish despite an overheating engine. Steve Drevicki detonated his engine in warm-ups and was out for the evening. Brenden Bright had a brand new frame after destroying his old car at Bridgeport. Alex Bright wasn't sure if a fuel or electrical problem caused his DNF. Ryan Smith spent last weekend racing Super Sportsman at Selinsgrove Speedway. After running the entire feature hard on the cushion, Andrew Hannula's right rear tire looked like it had just come off the tire truck. Joe Butera last raced a Sprint Car at PPMS 3 years ago and was looking forward to a homecoming but could not start the feature because of rearend problems. After having a rough weekend at Bridgeport and Susquehanna, and failing to qualify in his heat, Brett Arndt had a strong fifth place run after starting the feature 18th. Keith McIntyre Jr. flipped in the second turn during his heat race. Some quick work by his crew to replace the front axle got McIntyre ready for the feature only to drop out with a fuel pump problem.
PITTSBURGH'S PENNSYLVANIA MOTOR SPEEDWAY JULY 9, 2011 ARDC Midgets (20 Entries)
Feature (20 Laps) – 1. 33 Ryan Smith, 2. 89 Andrew Hannula, 3. 78 Nick Wean. 4. 88 Brenden Bright, 5. 46 Brett Arndt, 6. 6 Dusty Heistand, 7. 12 Drew Heistand, 8. 55 Steve Craig, 9. 81 Mark Gilmore, 10. 83 Bruce Buckwalter, Jr., 11. 61 Parker Evans, 12. 01 Steven Bull, 13. 51 P. J. Gargiulo, 14. 28 Greg Fitzpatrick, 15. 57 Jason Rice, 16. 77 Alex Bright, 17. 8 Keith McIntyre, 18. 7 John Heydenreich DNS – 3 Joe Butera and 19 Steven Drevicki Heats – 33 Ryan Smith and 89 Andrew Hannula