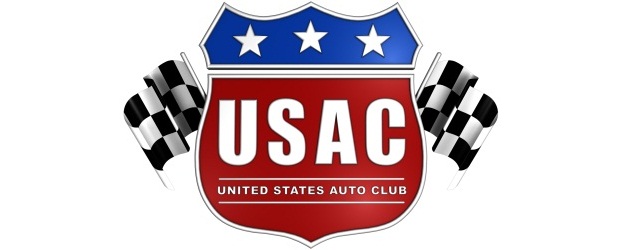 By Dick Jordan
The most ambitious event in USAC in terms of feature events in a single night of racing (tying the previous record) will unfold next Wednesday night as the 2011 "Elite 8 Series" concludes at the Bryant Heating & Cooling Systems Indianapolis Speedrome in the racing capital.
Six feature events will be conducted at the track which has hosted more USAC races than any other in America. Two 20-lap races are on tap for the Midwest Focus Young Guns, while two 30-lap races each are scheduled for the Midwest Ford Focuses and Mopar D1 Midgets.
In 2008 race organizer Don Kenyon presented six feature events at the Anderson (Ind.) Speedway featuring the Regional, Ford Focus and Kenyon Midgets. Winners that night included current USAC veterans Bryan Clauson, Chris Windom and Kyle Hamilton, plus Steven Mathews, Mike Terry Jr. and Drew Charlson.
The 2011 series presented by IUPUI has produced some tremendous racing and the point battles will be fierce next Wednesday as the "Elite 8 Series" concludes its 2011 run.
Indianapolis area youth will receive special ticket discounts as the Laps for Literacy program allows free admission for any youth participating in a summer reading program and family members will be admitted for just $5. The full admission price is also a bargain at just $10 for six USAC feature events! That's just over $1.65 per feature!
Race fans will be permitted to stroll through the pits and meet the drivers and view the cars from 4:30-5:30 pm. Practice starts at 5:30 and racing gets the green flag at 7. The Bryant Heating & Cooling Systems Indianapolis Speedrome is located at 802 S. Kitley Avenue on Indianapolis' east side.
The 2011 season marks the first partnership between USAC and IUPUI. USAC has been the primary sanctioning body for open wheel race cars competing in the U.S. since 1956, while IUPUI has the unique distinction of offering the only four-year bachelor's degree in Motorsports Engineering in the country. The partnership offers unique opportunities for students to see the inner workings of an important motorsports series.
"This is going to be a special night in USAC history," says USAC's James Spink. "We are rapidly approaching a historic 500th event at the Indianapolis oval. Six features – what a bonus for race fans and participants alike. It should be a spectacular night of racing."
2011 Bryant Heating & Cooling Systems Indianapolis Speedrome Point Standings
Mopar D1 Points: 1-Jake Blackhurst-300; 2-Bryan Nuckles-283; 3-Taylor Ferns-271; 4-Kyle O'Gara-271; 5-Ali Jackson-267.
Ford Focus Points: 1-Ross Rankine-284; 2-Nick Hamilton-282; 3-James Robertson-281; 4-Nick Drake-262; 5-Jessica Bean & Toby Alfrey-230.
Focus Young Guns Points: 1-Sam McGhee-325; 2-Stevie Kuhn-301; 3-Emmy Gray-204; 4-Cooper Clouse-189; 5-Mikell McGee-170.