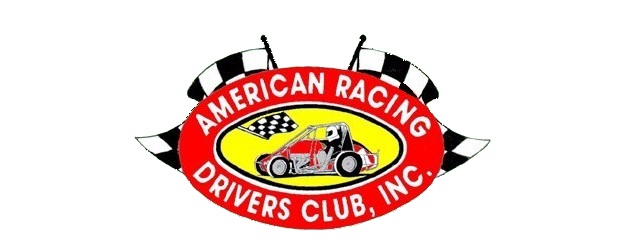 By Steve Williams
Steve Drevicki didn't want to wait until the thermometer hit triple digits to pickup his second ARDC Wingless Midget race of the season it just happened that way. Working with an ill handling race car and surviving a battle of attrition, the Reading, PA racer grabbed the checkered flag at Big Diamond Speedway on Friday night.
"That was a real workout", remarked Drevicki as he exited his car. "I'm going to go back to my pit and drink some Gatorade."
After a lap one yellow called for a complete restart, pole sitter and heat two winner Brett Arndt grabbed the lead from pole sitter Mark Gilmore. Gilmore who had won the first heat fell in behind Arndt and a battle for the lead ensued.
Tim Buckwalter, who had won the third heat raced in third place and was pressuring Gilmore for second when he made slick move on the low side of the second turn on lap 5 to take the position.
A lap eight caution for debris tightened the field and on the restart Gilmore appeared to get loose going into the second turn. A scramble to get around the 81 ended with Brenden Bright, Bruce Buckwalter Jr. and point leader Nick Wean stopped in the turn with various levels of damage. Bright was able to continue, while B. Buckwalter and Wean were towed to the pits with front end damage.
Despite two restarts, Arndt was able to easily hold on to the lead and at times was ahead of T. Buckwalter by the length of a straight away. As Arndt continued to speed away, all eyes were on the donnybrook for third between, Steve Drevicki, Steve Bull and Ryan Smith. Drevicki finally secured the third spot at about the same time Ryan Watt joined the fray. Watt who had started 25th after heat race problems had steadily picked his way to the front.
Arndt looked to have his first win of the season locked up when disaster struck on the 16th lap and he pulled slowly up pit road after losing a plug wire, handing the lead over to the 2010 ARDC Rookie of the Year, T. Buckwalter.
Like Arndt, T. Buckwalter, who has struggled with engine whoas early in the season, opened up a lead over Drevicki. "I thought we missed the setup a bunch, I started to get a little loose." "I was adjusting the car and we started to get tight." Drevicki would later admit. The adjustments were staring to work as in the waning stages, Drevicki was able to close some distance on the rapid running T.Buckwalter.
Even with Drevicki closing T. Buckwalter looked to be the evenings winner when on the 23rd lap his bad luck continued. "I didn't think I had anything for him and I was going to run second." Said Drevicki. "I was following Timmy down the backstretch, I don't know what happened but it looked like something with the left rear." "It was wobbling like crazy going down the backstretch." Indeed the wheel of T. Buckwalters' 52 had packed with mud setting up a bad vibration and caused him to drop back to fourth by the end of the race, handing the lead over to Drevicki who hung on to win by .763 seconds.
Also taking advantage of Buckwalter's misfortune where Ryan Smith and Ryan Watt with Smith besting Watt at the line for second.
Drew Heistand who had started in 10th finished in the fifth spot.
Sixth through tenth place went to Steve Bull, Dusty Heistand, Trevor Kobylarz, Alex Bright and Keith McIntyre Jr.
RACE NIGHT NOTES Drevicki's win was the 100th of his career covering Quarter Midgets, Micros and Midgets. Trevor Kobylarz recently graduated from high school and is headed to Penn State to study engineering in the fall. PJ Gargiulo brought a small pool to the track and filled it with water and ice for his crew to cool off during the evening. Chris Zrinski made his first start of the season. Zrinski and Andrew Hannula's car sported a new sponsor, Southernend Landscaping. When Nick Wean isn't racing he is golfing. Members of his foursome from New Jersey were seen wandering the seating area taking in their first ever race. Justin Grosz will transfer from Pitt to Shippensburg University this fall to continue his studies. Grosz, who has spent time this summer racing in the midwest will run at Kokomo, IN next Sunday night after competing at Mercer Raceway Park. Billy Pauch Jr. pulled double duty as he was also competing with the 358 Modifieds.
BIG DIAMOND SPEEDWAY July 22, 2011 ARDC Midgets (27 Entries)
(Feature 25 laps): 1) 19 STEVE DREVICKI, 2) 33 Ryan Smith, 3) 17 Ryan Watt, 4) 52 Tim Buckwalter, 5) 12 Drew Heistand, 6) 01Steve Bull, 7) 6 Dusty Heistand, 8) 49 Trevor Kobylarz, 9) 77 Alex Bright, 10) 8 Keith McIntyre Jr., 11) 4 Shane Penny, 12) 81 Mark Gilmore, 13) 88 Brenden Bright, 14) 55 Steve Craig, 15) 2 Shawn Jackson, 16) 54 Billy Pauch Jr., 17) 46 Brett Arndt, 18) 20 Carey Becker, 19) 25 Chris Zrinski, 20) 89 Andrew Hannula, 21) 51 P.J. Gargiulo, 22) 78 Nick Wean, 23) 83 Bruce Buckwalter Jr., 24) 99 Justin Grosz, 25) 41 Mike Miller, 26) 61 Parker Evans, 27) 16 Dave Shirk. HEAT WINNERS Mark Gilmore, Brett Arndt, Tim Buckwalter