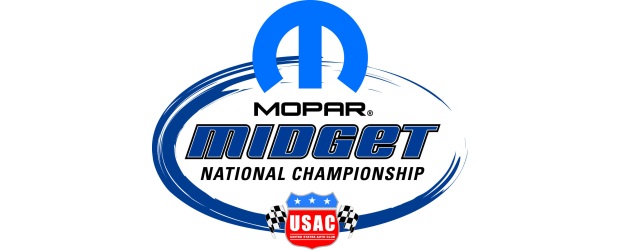 From Dick Jordan
Preliminary 2012 scheduling for USAC's racing series continues with schedules expected to be released in early-December.
Already solidified are the dates for the 2012 "Indiana Midget Week," which has proven to be one of America's most popular traditional events since its inception in 2005.
The 2012 calendar mimics the 2011 slate, with Gas City I-69 Speedway hosting the opener on Wednesday night, June 13. Lincoln Park Speedway in Putnamville is the Thursday, June 14 venue, while Bloomington Speedway plays host to the Friday night event. Saturday's race (June 16) is at the Lawrenceburg Speedway and the finale again unfolds at Kokomo Speedway on Sunday night, June 17.
Victories at Putnamville and Lawrenceburg propelled Bryan Clauson to the 2011 title by just six points over "rookie" Kyle Larson, who scored his first USAC National victory at Bloomington,
Darren Hagen won the 2011 Gas City opener and Australian Michael Pickens scored a sensational upset win in the Kokomo finale.
Clauson is one of three two-time "Indiana Midget Champs" expected to return for the 2012 "Indiana Midget Week" events. He also took the 2009 title. Shane Cottle won the first two crowns in 2005 and 2006 and Tracy Hines was the 2008 king before sharing the title in a dead heat with Brad Kuhn in 2010. Jerry Coons Jr. won the 2007 championship.
The 2011 Mopar USAC National Midget Series concludes November 24 with the 71st running of the "Turkey Night Grand Prix" at Toyota Speedway at Irwindale, Calif. and Clauson has a 19-point lead over Hagen in search of his second consecutive series championship.