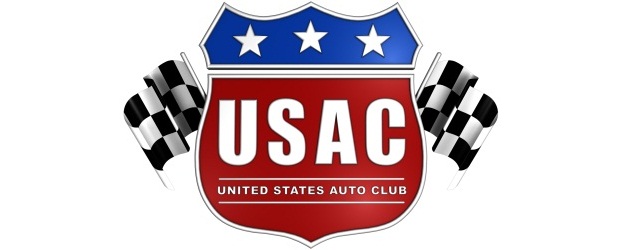 From Dick Jordan
Team Captains have being announced for the 15th annual "Fun at Fastimes" 3-hour karting endurance race, scheduled March 10 at Fastimes Indoor Karting Indy on the northeast side of Indianapolis, Ind.
This year's teams will be comprised of between five and eight members each, including the Team Captain. To make the event more competitive, a minimum of seven (7) pit stops must be made by each competing team, including a driver switch on each stop. All teams will have an additional mandatory stop at half-way for refueling.
USAC drivers Caleb Armstrong, Chase Barber, Patrick Bruns, Cole Carter, Daron Clayton, Tyler Cottongim, Logan Jarrett, Justin Marvel, Bobby Santos III and Jon Stanbrough will serve as Team Captains for the March 10 event.
Funds raised will help the USAC Benevolent Foundation, which has assisted USAC and IndyCar participants and their families in times of need during the past half-century.
Individual and team entries are still available by contacting Bill Marvel, event coordinator, at 606-787-0243 or 859-749-0646 or billmarvel@gmail.com. Entry fees are $90 per driver or a team (4-7 drivers) can be purchased for $630.
Entries will be available at the USAC offices in Speedway, Ind. and brochures are being mailed to over 200 potential participants. Entries may be mailed or hand delivered to the USAC Offices at Fun at Fastimes, c/o Bill Marvel, 4910 W. 16th Street, Speedway, IN 46224.
A drivers meeting and team pictures precede the 12:30 pm green flag on March 10. Registration is scheduled from 11 to 11:45 am and the mandatory drivers meeting is at 12 noon. The minimum age for competitors is 16 and drivers 16 and 17 must have liability waivers signed by parents to compete.
Medals will be awarded for championship performances and a special team award is also planned for the winning team. Entries officially close at noon on Wednesday, March 9, so those wishing to participate are urged to call the numbers listed here.
Former team captain or co-captain champions of this event include: Tracy Hines (1997, 2001, 2003, 2006 and 2008), Ted Hines (1998, 2001, 2003 and 2004), Kent Christian (2004 and 2007), Kevin Besecker (1997), Tony Elliott (1998), Johnny Parsons III and Stevie Reeves (1999), Dave Darland (2000), Dickie Gaines and Bobby East (2002), J.T. Stapp (2005), Levi Jones (2006), and Billy Puterbaugh Jr. (2007). Jerry Coons Jr. and Shannon McIntosh (2010) and Bobby Santos III (2011). The event was not held in 2009.
Fun at Fastimes is located on the southeast corner of 96th Street and North Keystone Avenue in Indianapolis, Ind., one block north of the North Keystone exit from I-465, next to Woodland Bowl.