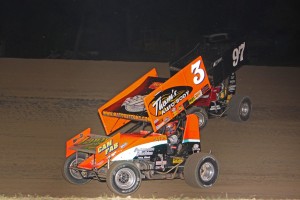 From Sprint Invaders
The Brockway Mechanical Sprint Invaders Board of Directors has been working to prepare for the coming season chocked full of exciting racing events for sprint fans in Southeast Iowa, Northeast Missouri and West Central Illinois.
Special events are in the works for 34 Raceway (April 14th, & August 18th), The Lee County Speedway (June 21st & Sept 29th), Cedar County Speedway (July 12th), and Davenport Speedway (Sept 7th) in Iowa, as well as Peoria Speedway (June 1st), Knox County Speedway (August 1st),and Jacksonville Speedway (June 22nd), in Illinois. Additional events are still pending; diligent efforts are ongoing to finalize those details.
This will be the 11th season of white knuckle, hold on to your seat racing action featuring some of the most talented sprint car drivers in the nation. According to SIA President Bart Schneiderman, "We are working to finish up our schedule as soon as possible, button up our contingency program in the next few weeks. Our fans can expect that each event on our schedule will be a fan focused night of entertainment."
The SIA website is still being redeveloped for a fresh new look to better provide information to our teams and fans. Be sure to check it often to see the latest news and developments. The 2012 Membership form is available online, as well as a Driver Bio form to be added soon. Advertising opportunities are still available both on the web, in print, social media and for events. Deadlines are approaching for our yearbook, "don't be left in the dust", contact us soon!
Further information is available at our website at www.sprintinvaders.com, email sprintinvaders@yahoo.com, call the SIA Office at 319-753-0466 or contact a member of the Board. You can also follow Sprint Invaders on Facebook and Twitter.