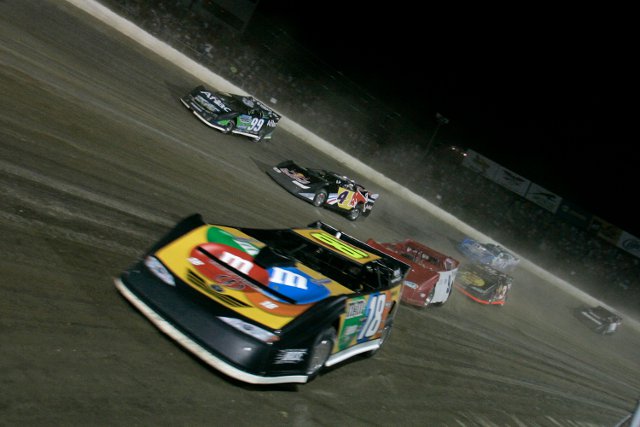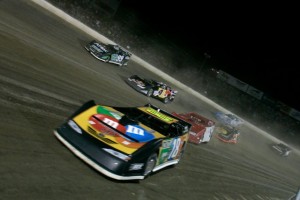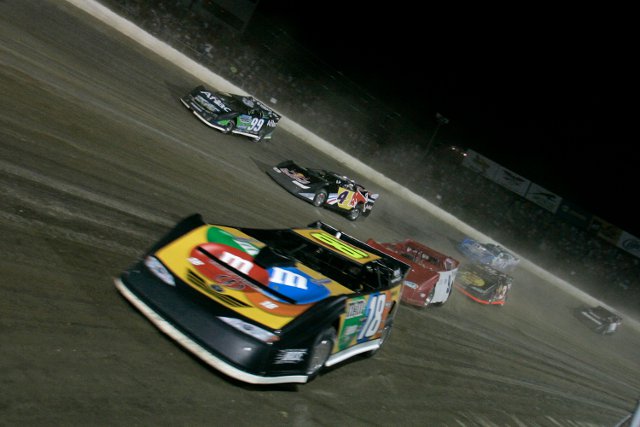 From Larry Boos
ROSSBURG, OH (March 14) – Dirt racing's grandest stage, Eldora Speedway, will set the scene for Danica Patrick's long awaited dirt track debut. She joins Ryan Newman, Bobby Labonte, Kenny Wallace, Ty Dillon and Aric Almirola in the third installment of roster announcements for the Wednesday, June 6 running of the Feed The Children Prelude to the Dream, bringing the total of announced superstar drivers to 18.
After a seven-year run in INDYCAR racing, where she captured Rookie of the Year honors in 2005 and win in Motegi, Japan in 2008, Patrick made the bold move to concentrate full-time in NASCAR racing this year. She is concentrating her efforts full-time in the Nationwide Series with JR Motorsports, along with a limited schedule of Sprint Cup racing under the banner of three-time Sprint Cup champion and Eldora Speedway owner, Tony Stewart and his Stewart-Haas Racing camp.
At the age of 10, Patrick turned a few laps on dirt, but never in a stock car.
"I raced on dirt once before in a go-kart when I was young, but that's about it. It's going to be a challenge for sure, but I know Tony has offered to help in any way possible. I'm excited about it, but I'm also nervous," stated Patrick. "It's a totally different style of racing, so I'm not sure what to expect. But, it's for a great cause with Feed The Children benefiting from the money raised this year, so I'm ready to give it a shot."
Ryan Newman is no stranger to either the dirt or short track wars, as his early career found him blazing throughout the Midwest en route to an amazing 170 feature wins in USAC (United States Auto Club) Midget, Sprint and Silver Crown competition. However, he has yet to garner a victory at Eldora and that is a statistic the 15-time NASCAR Sprint Cup winner wants to change. This will mark his seventh Prelude appearance, with a fourth-place finish in 2009 his highest mark to date.
Inside knowledge is no problem for Bobby Labonte. The 2000 NASCAR Sprint Cup champion fields a very successful short-track dirt Late Model team headed up by Earl Pearson, Jr. who has a much heralded Eldora World 100 win to his credit. Pearson will be coaching Labonte throughout the evening as the 21-time Sprint Cup winner makes his seventh Prelude appearance.
With his ever-present smile and quick wit, Kenny Wallace returns to the Prelude as a fan favorite. As the youngest of the famed racing Wallace siblings, Kenny has had no trouble following their successful footsteps. He has a thing for firsts. Kenny won the main event in his first-ever attempt at racing when he strapped into a Street Stock in 1982 and then when the Prelude to the Dream was introduced in 2005, he was the first driver to claim a win. While he is a regular on the tough NASCAR Nationwide Series circuit, he remains close to dirt grassroots racing with his Modified efforts. His 2012 short-track season is off to a great start, with four feature wins in the month of February.
Another driver having to follow older brother footsteps is Ty Dillon, brother to Austin and grandson of legendary car owner Richard Childress. As Austin creates standards, Ty reaches out and meets them. He concluded the 2011 season with an ARCA Racing Series National championship and then kicked off the 2012 campaign by capturing the UNOH DIRTcar Modified Nationals in Florida. He now sets his sights on the NASCAR Camping World Truck Series and taking the title that older brother Austin earned in 2011. Ty was able to get a taste of Eldora during the 2011 World 100 where he finished a creditable 8th in the B-Main in his first-ever visit to the famed .500 mile clay oval.
Aric Almirola's career began with go karts in 1992, but his tenacity to succeed has seen a steady climb up the ladder through Modifieds, into the Joe Gibbs Diversity program, into the NASCAR Nationwide Series and into today's spotlight where he has landed a ride in the renowned Petty Motorsports #43 in the NASCAR Sprint Cup Series. He is quickly adapting to that team with a twelve-place finish at Phoenix already under their belt. With six previous Prelude starts, last year's strong third place finish was his best showing.
Race fans can catch all the behind-the-scenes preparation for the event by following the track, event, charity, drivers and officials on Twitter: @EldoraSpeedway, @PreludetoDream, @FeedTheChildren, @DanicaPatrick, @RyanNewman39, @Bobby_Labonte, @Kenny_Wallace, @tydillon, @aric_almirola.
Joining these six will be the previously announced Feed The Children Prelude to the Dream drivers Clint Bowyer, Kasey Kahne, Kurt Busch, Dave Blaney, Tony Kanaan, Ron Capps, Jimmie Johnson, Just Allgaier, Bill Elliott, Ray Evernham, David Gilliland and Cruz Pedregon.
Tickets and campsites for the Feed The Children Prelude to the Dream and all other 2012 Eldora Speedway Major Events including the $100,000-to-win Dirt Late Model Dream presented by Ferris Commercial Mowers, $50,000-to-win World of Outlaws Kings Royal and 42nd Annual World 100 are available through the speedway box office (937) 338-3815 or online 24 hours a day at www.EldoraSpeedway.com. Like us at www.Facebook.com/EldoraSpeedway.