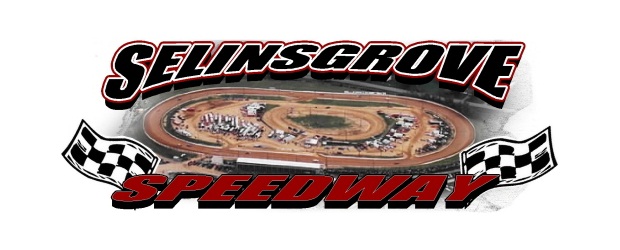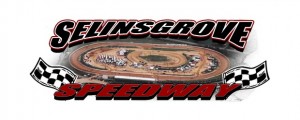 From Selinsgrove Speedway
SELINSGROVE, Pa. – Selinsgrove Speedway will wrap up the month of March with the rescheduled Mach 1 Chassis Mid-Atlantic 360 Sprint Car Championship Series opener at 6 p.m. this Saturday, March 31.
Joining the 358-360 sprint cars will be the Salem RV Center/Byers Built pro stocks in the division's second event of 2012 and the Collier Paving & Construction roadrunners in their first race of the season. Track gates will open at 4 p.m.
The Mach 1 Chassis 360 Sprint Car Series opener, which was rained out last Saturday, will feature a 25-lap main event paying $2,500 to win and $250 to start out of a purse totaling more than $15,000.
This schedule change for March 31 will push back the start of the first full points race for the A&A Auto Stores 358 sprint cars to Saturday, April 7, when the Jeff's Auto Body & Recycling Center late models will also make their 2012 debut in the first four division show of the season starting at 6 p.m.
Mach 1 Chassis Mid-Atlantic 360 Sprint Car Championship Series associate sponsors include Creasy Signs, Penske Racing Shocks, Rider Racing Engines, Wings Unlimited, Custom Metal Coatings, Middleswarth Potato Chips, Hoosier Tire, Lias Tire, Fastener Specialties, Dave Franek Auto Sales, Pancho's Racing Products, and Moose Blocks.
For additional information regarding the 360 sprint car series, please contact Mach 1 Chassis at 570.898.8018 or e-mail mach1chassis@yahoo.com.
Following this weekend's racing action, the speedway will kick off the season's first full month of racing in April with four race dates and an open practice session from 6:30-9 p.m. on Wednesday, April 4.
In addition to the April 7 racing program listed above, the track will present four division shows starting at 6 p.m. on April 14 and April 21, which will be sponsored by Advanced Concrete Systems.
On April 28, the speedway will switch to a 7 p.m. starting time for the Jeff's Auto Body & Recycling Center Late Model Spring Championship plus 358 sprint cars, pro stocks, and roadrunners. Track gates on April 28 will open at 5 p.m.
In addition, Selinsgrove Speedway will be hosting the Susquehanna Council of the Boy Scouts of America the weekend of April 13-14. The track is inviting teams to put their race cars on display on the speedway grounds on Saturday, April 14, beginning at 2 p.m. for the scouts and their friends and families to view and learn about the race cars. Please E-mail publicrelations@selinsgrovespeedway.com if you are interested in participating.
For a complete schedule, the latest news, results, and race status, visit selinsgrovespeedway.com or follow us on Twitter and Facebook. The speedway office can also be reached at 570.374.2999.