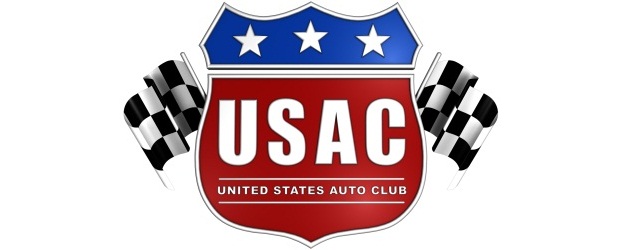 By Dick Jordan
Cole Carter sits atop the 2012 USAC Mopar Western Midget Series standings after the first two races. The son of USAC Triple Crown Champion Pancho Carter has an eight-point lead on 2011 series runner-up David Prickett entering a May 5 race at the Madera (Calif.) Speedway.
Carter finished third in last Saturday night's 30-lapper at Bakersfield (Calif.) Speedway, a race won by lady driver Michelle Decker of Guthrie, Okla. Decker became the second female driver ever to win in USAC's tough Mopar Western Midget Series, leading all 30 laps. Ironically, her car owner was Shannon McQueen, who became the first with her 2007 victory at Madera, Calif. Decker and her Simpson/K & N Spike/Esslinger Ford were trailed at the checkered flag by Robby Josett, Carter and teammates Connor Kassik and David Prickett.
The May 5 Madera race salutes the great tradition of racing established by the Vukovich racing family of Fresno, Calif. The "Vukovich Classic" features racing in numerous different classifications.
2012 USAC MOPAR WESTERN MIDGET POINT STANDINGS
1-Cole Carter-126, 2-David Prickett-118, 3-Connor Kassik-109, 4-Johnathon Henry-92, 5-Alex Schutte-86, 6-Scott Pierovich-75, 7-Jake Swanson-74, 8-Shannon McQueen-68, 9-Ryan Bernal-66, 10-Michelle Decker-66.