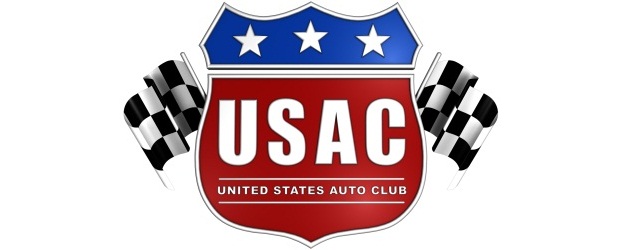 From USAC
The kickoff to Memorial Day racing festivities starts with two of the most prestigious events on the USAC calendar. The AMSOIL National Sprint Cars and Traxxas Silver Crown Series look to next week with hopes of joining two of the most legendary winner's lists in the sport.
On Thursday, May 24th, the Terre Haute Action Track roars with the 42nd running of the "Tony Hulman Classic." With the guidance of new management over the half-mile, anticipation is high for a return of the "Thunder & Lightning" after two great races in 2011.
Race organizers Reece O'Connor and Bob Sargent already have one race under their belt, and the duo has a reputation for efficient shows and fantastic track conditions.
Defending race-winner Chris Windom of Canton, Illinois, aboard the Baldwin Brothers Racing #5, will try to stop three-time winner Levi Jones of Olney, Illinois from grabbing his fourth Winchester rifle, the prized trophy for winning the 30-lap Main Event. Jones is also the defending series champion aboard the Tony Stewart/Curb-Agajanian Racing #20.
Spectator gates open at 4:00, with cars hitting the track at 6:00. Infield tickets are $15, while grandstand tickets will cost $25. For more information, check out TerreHauteActionTrack.net.
From Thursday's Sprint Cars on the half-mile, the pace changes to the 59th running of the "Hoosier Hundred" on Friday at the Indiana State Fairgrounds for the Traxxas Silver Crown Series.
Defending race-winner Jerry Coons, Jr. of Tucson, Arizona leads the charge aboard his RW Motorsports #27 as two-time series champion Levi Jones still looks for his first win on a mile in the Tony Stewart/Curb-Agajanian Racing #10. Jones finished second in all four dirt Silver Crown races in 2011 and claimed the pole for last year's "Hoosier Hundred."
Just days before running the Indianapolis 500, Coons' new teammate Bryan Clauson of Noblesville, Indiana is scheduled to race in his third "Hoosier Hundred." Clauson has been teammates the past two seasons with Jones.
In addition to Jones, Six-R Racing has never won on the Indy Mile and will return with three entries on Friday, including last year's Springfield winner Brian Tyler.
Promoter Sargent is excited to kick off another season of bringing the beautiful Silver Crown cars to all three miles.
"I've been a strong supporter of the Silver Crown Series, and I'm looking forward to getting these races going again this year. I'm 100% behind these cars and the mile races, just as I have been for years. I'm hoping everyone will join us again, not only at Indy, but for Springfield in August and Du Quoin in September," Sargent said.
Gates open at 3:00 with racing at 7. Tickets are available by calling 217-764-3200 or at the box office on race day. Modifieds will run along with the Silver Crown cars, with former USAC winner Ken Schrader in the field.