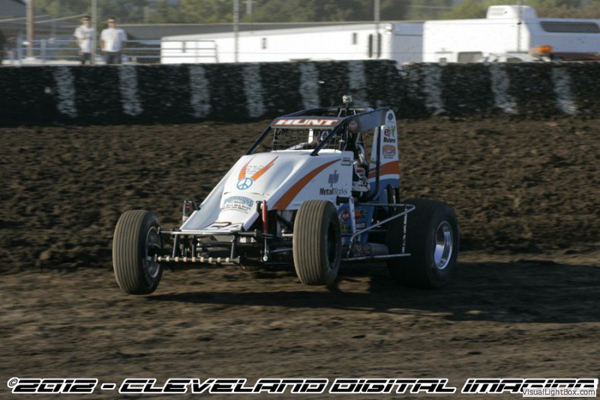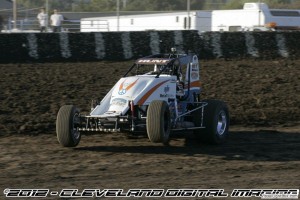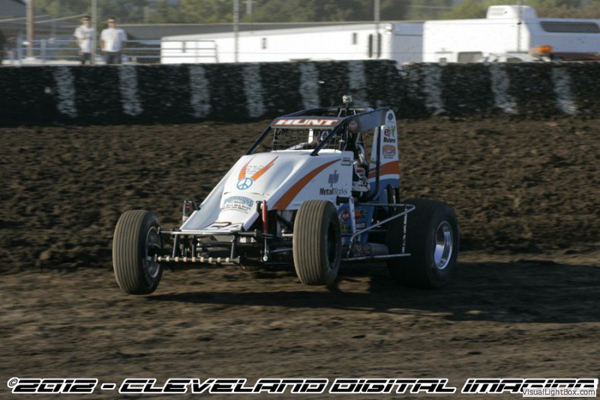 From Ocean Speedway
Watsonville, CA — (April 18, 2013) — The USAC Western Classic Sprint Cars will make their first appearance of 2013 at John Prentice's Ocean Speedway Watsonville on Friday night.  Lincoln's Tony Hunt, a ten-time USAC champion, is the defending champion of this series as it enters its third season.
Friday's action marks the sixth appearance of USAC Sprint Cars at the facility on the Santa Cruz County Fairgrounds since 2011.  The USAC Western Classic Racing series combines 410 and 360 non-wing traditional Sprint Cars into one series.
Hunt drives Mike Phulps' Metal Works / Red Line Oil #56 entry and last season led the standings on the strength of ten top-ten finishes.  The runner-up of the 2012 series was Fair Oaks' Shauna Hogg in the Jerry Crowell Racing Shocks / Borello Racing Engines #5 entry.
Winton's Gordon Rogers, Carmichael's Tom Baker, and Alamo's Scott Pierovich rounded out the top-five in 2012.  Friday's event is expected to attract a variety of standout drivers including two-time Ocean Speedway Wingless champion Ryan Bernal of Hollister.  Bernal will drive Keith and Josh Ford's entry and is the defending winner of the spring USAC race from 2012.
Other challengers expected include Napa's Joe Stornetta, driving the 2011 championship car owned by Ted Finkenbinder, Roseville's Scott Hall, Santa Rosa's Marty Hawkins, Napa's Billy Aton, Rancho Cordova's Jerry Cisco, and many more.
The USAC Western Classic cars will combine with the USAC/CRA Sprints for shows on June 21 and August 9, and run another solo contest on July 12 for the "Howard Kaeding Classic" with the USAC Western Midgets also on the card.
Friday's event at Watsonville will be augmented by a busy program of Four Bangers, American Stocks, BAD Dwarf Cars, and Sport Mods.
Adult tickets are just $20 with seniors 65+ $16 and kids ages 6-12 are $13.  The family pass for two adults and two children is value priced at just $55.  Qualifying will get underway at 6 p.m. with fan gates opening at 4:30 p.m.
For more information on the Ocean Sprints log onto http://www.oceansprints.com and for more on the Ocean Speedway visit http://www.oceanspeedway.com
Ocean Speedway would like to thank Taco Bravo, Digital Delivery Networks, Nobel Construction, Get Som Sports, Ray Scheidt's Electric, Hoosier Tires West, and Kaeding Performance for their support.