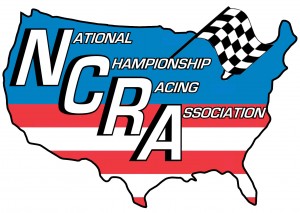 From David Smith, Jr.
Hays, KS – (May 24, 2013) – Three-time and defending tour champion C.J. Johnson took the lead at the start and never looked back as he claimed the third annual "Sprint Car Mania" Friday night as the National Championship Racing Association of Park City, Kansas 360-ci sprint division made their annual stop at RPM Speedway in Hays, Kansas
Johnson, aboard the Danny King owned #e85 sprinter, started on the S&S Trailer Sales pole for the twenty-five lap feature and quickly took the lead over outside front row starter Danny Wood. Johnson wasted little time putting distance between him and the rest of the field and despite a red flag for Marc Robe's flip after encountering the infield tractor tire on lap seventeen, was never seriously challenged.
On that last restart, second running Jeremy Campbell bicycled allowing Wood to take the position. But there was no catching the leader those last eight laps as Johnson went on to claim his first feature victory of the season.
Wood settled for second while Campbell held on for third. Sean McClelland, driving the Ochs Brothers #1x came home fourth while Luke Cranston rounded out the top five.
Heat races for the fourteen car field were won by Wood and Campbell.
The next event for the series 360-ci division will take place on Father's Day Sunday night, June 16th, at 81 Speedway in Park City as part of the annual "Hoosier Daddy," Bill Hall Memorial.
The National Championship Racing Association would like to thank the following for their involvement with the series sprint car division for the 2013 race season:
Park City, Kansas, Precise Racing Products, Hoosier Racing Tires, Sunoco Race Fuels, S&S Trailer Sales, Inc
NCRA 360 Sprints
RPM Speedway/Hays, Kansas
5/24/2013
14 cars
1st Heat: 1) Danny Wood, 2) C.J. Johnson, 3) Luke Cranston, 4) Marc Robe, 5) Jeff Stasa, 6) Justin Medlock, 7) Kirby Hagan
2nd Heat: 1) Jeremy Campbell, 2) Mike Peters, 3) Sean McClelland, 4) Jon Freeman, 5) Justin Schwien, 6) Taylor Velasquez, 7) Casey Beckham
A Feature: 1) C.J. Johnson, 2) Danny Wood, 3) Jeremy Campbell, 4) Sean McClelland, 5) Luke Cranston, 6) Mike Peters, 7) Jeff Stasa, 8) Jon Freeman, 9) Justin Medlock, 10) Kirby Hagan, 11) Marc Robe, 12) Justin Schwien, 13) Taylor Velasquez, 14) Casey Beckham
Lap leaders: Johnson 1-25