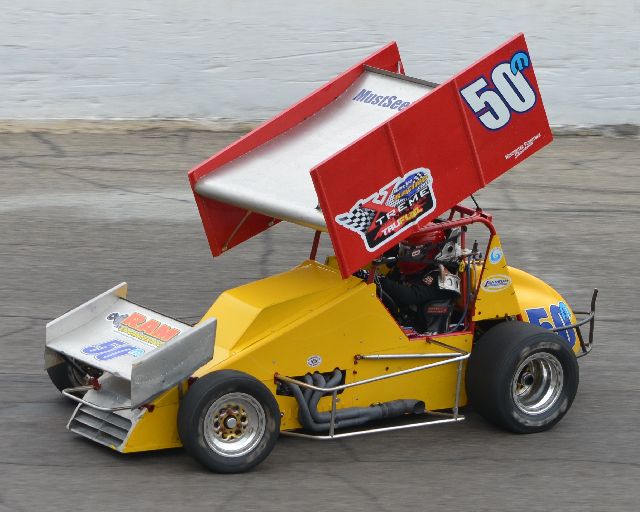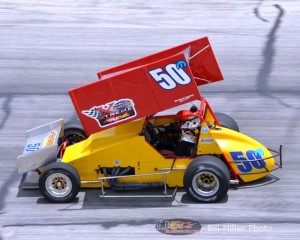 From Must See Racing
Holly, MI — (June 26, 2013) — When the TRUFUEL Must See Racing Xtreme Sprint Series (MSRXSS) invades Lucas Oil Raceway Saturday night, one driver is going to add his name to an impressive list of previous sprint car winners at Lucas Oil Raceway.
Sprint car racing at Lucas Oil Raceway dates back to May 28, 1961 when AJ Foyt captured a 30-lap USAC Sprint Car victory. That long-ago event was ran on dirt as the first few years of the Lucas Oil Raceway oval were ran on dirt before it was eventually paved.
Over the years, a handful of sanctioning bodies that include: Must See Racing, USAC, ASA, and ICAR among others, have sanctioned sprint car races at Lucas Oil Raceway.
Drivers who have captured sprint car wins at Lucas Oil Raceway are impressive. Many have been inducted into the National Sprint Car Hall of Fame.  Some of the drivers who have taken checkers at Lucas Oil Raceway include: Parnelli Jones, Roger McCluskey, Don Branson, Greg Weld, Gary Bettenhausen, Sam Sessions, Tom Bigelow, Pancho Carter, Rich Vogler, Steve Butler, Jeff Gordon, Jeff Bloom, Tony Stewart, Marv Carman, Mike Bliss, Bob Frey, and Eric Gordon among many others.
Saturday's MSRXSS event will mark only the third time in the fifty-two year history of the .686 mile oval that a winged sprint car race has been contested. Brian Gerster won a thrilling MSRXSS event last June when he made a spectacular pass of leader Aaron Pierce entering turn one at the bottom of the track. His car stuck allowing him to capture the victory.
Brain Gerster and Jeff Bloom enter Saturday night's event as the only former Lucas Oil Raceway sprint car winners expected to compete.
For more info on Saturday nights event please log onto www.lucasoilraceway.com
or www.mustseeracing.com
o a distinguished list of sprint car racing legends.