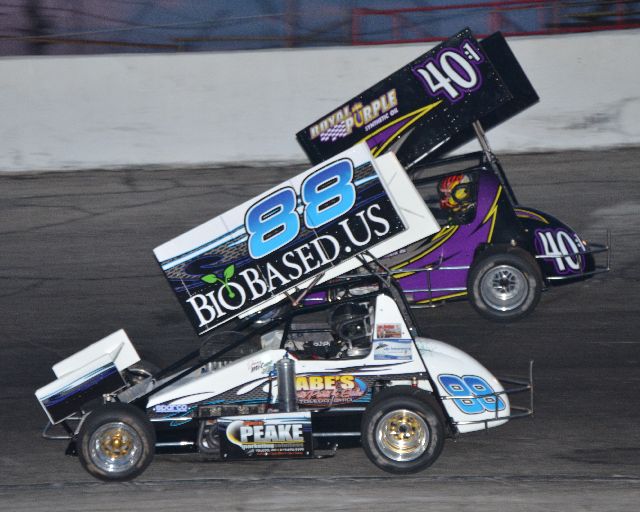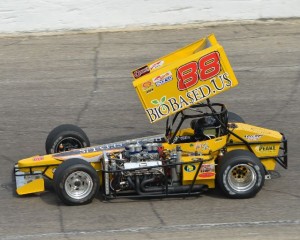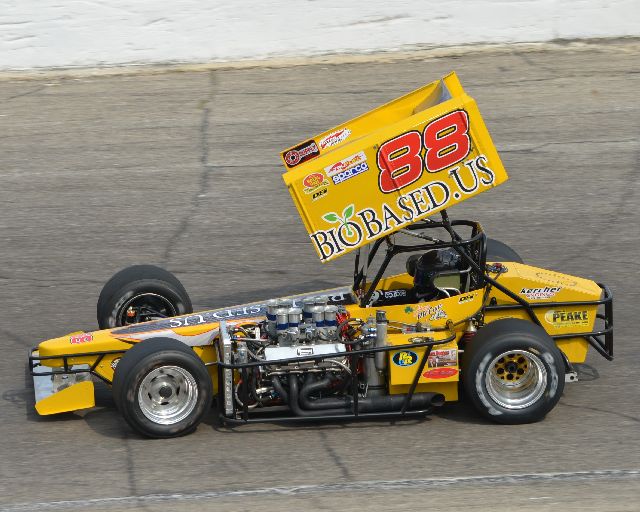 From Jim Hanks
Holly, MI – (June 27, 2013) – Lucas Oil Raceway will be the site of one of the most anticipated asphalt open wheel short track shows this Saturday night June 29. The  Engine Pro Must See Racing Super Modifed Series presented by Oliver Race Parts (MSRSMS) and the TRUFUEL Must See Racing Xtreme Sprint Series (MSRXSS) will headline the racing program.
Saturday night's event will be the first time Supermodifieds have competed at Lucas Oil Raceway in over eighteen years. A full field of Supermodifieds will be gunning for Davey Hamilton's Supermodified track record of 18.202 seconds around the .686 mile-oval that was set on May 25, 1995.
Brian Gerster will attempt to defend his race title in the MSRXSS portion of the program. Gerster won last year's event with a thrilling late race pass that saw him dive below Aaron Pierce late in the race. Gerster's car stuck and he went on to win the inaugural MSRXSS appearance at Lucas Oil Raceway.
Saturday's event has historical significance for the MSRXSS portion of the event. Sprint car racing at Lucas Oil Raceway dates back to May 28, 1961 and Must See Racing will attempt to add its own footprint to a list of all-time winners that includes some of the biggest names the sport has ever known.
AJ Foyt, Parnelli Jones, Roger McCluskey, Don Branson, Gary Bettenhausen, Tom Bigelow, Rich Vogler, Tony Stewart, and Pancho Carter are just a few of the legendary names to have won a sprint car event at Lucas Oil Raceway over the years. Must See Racing will help to carry on the tradition of sprint car racing at Lucas Oil Raceway.
This will also mark the final time in 2013 fans will be able to see the Must See Racing Supermodifieds and Sprint competing together on the same racing card in Central Indiana.
Drivers expected to compete in the MSRXSS event include: Jo Jo Helberg, Jacob Wilson, Jimmy McCune, Brian Olson, Brian Gertser, Aaron Pierce, Troy DeCaire, Jeff Bloom, Ryan Litt, Mike Larrison, and Jimmy Kite among others.
Drivers expected to compete in the MSRSMS portion of the event include: Jimmy McCune, Kyle Edwards, DJ Shullick, Kyle Vanderpool, Dave McKnight, Sondi Eden, and Mike McVetta among many others.
Officials have announced that Sunday June 30 will be the rain date if needed. For more information on this event please visit www.lucasoilraceway.com or www.mustseeracing.com