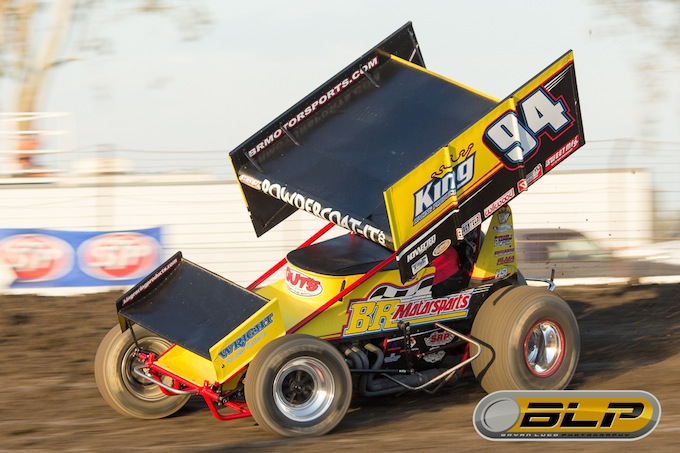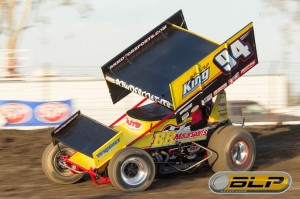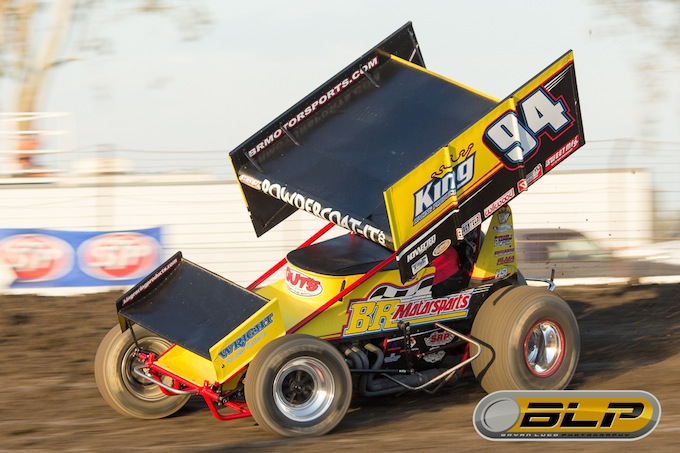 From Peterson Media
Steven Tiner continues to knock on the door for his first feature win of the year, and came close on Friday night, though he settled for third when all was said and done.
"We had an awesome car, but Bud Kaeding was pretty stout, and we didn't have anything for him," Tiner said.
Timing his Steven Tiner Racing machine in second fastest, Tiner had quite the heat race.
Starting in the second row, Tiner and Shawn Wright made contact, and Tiner did all but get his BR Motorsports/King Racing Products/Elma Lanes entry upside down, and he slipped back to the sixth spot. He would rebound, and score a second place finish.
Lining up in the third row for the feature event, Tiner wasted no time chasing down early race leader, Bud Kaeding.
Getting into the second spot Tiner stalked Kaeding, who had raced out to a early sizeable advantage, but Tiner cut into that just as the red flag flew.
Back underway, Kaeding figured out where Tiner was running, and took the line, forcing the Larry Davis Farms/Wright Process Systems/Harvest Supply entry to search around the speedway.
Sliding up next to Kaeding, Tiner wasn't able to make a pass stick, and he was able to motor way from him.
Late in the feature, Tiner's engine began to overheat, and as he backed off a touch, he fell back to the third spot as Shane Golobic got by him late.
"It was a good night, and a good way to start a busy week for us," He said.
Steven and his Steven Tiner Racing team would like to thank BR Motorsports, King Racing Products, Elma Lanes, Larry Davis Farms, Wright Process Systems, Harvest Supply, Powder Coat-It, SRP, Wilwood, FSR, Dan Olson Race Products, Sander Engineering, Sweet Manufacturing, Good Ridge, Schoenfeld, Western Metal Company, and Roseville Precision for their support in 2013.
2013 BY THE NUMBERS: Races-17, Wins-0, Top 5's-9, Top 10's-12
ON TAP: Tiner will now hop in the Western Metal Company No.37 machine and compete in Oregon for three nights, starting tonight (Monday) at the Southern Oregon Speedway in Medford, OR.