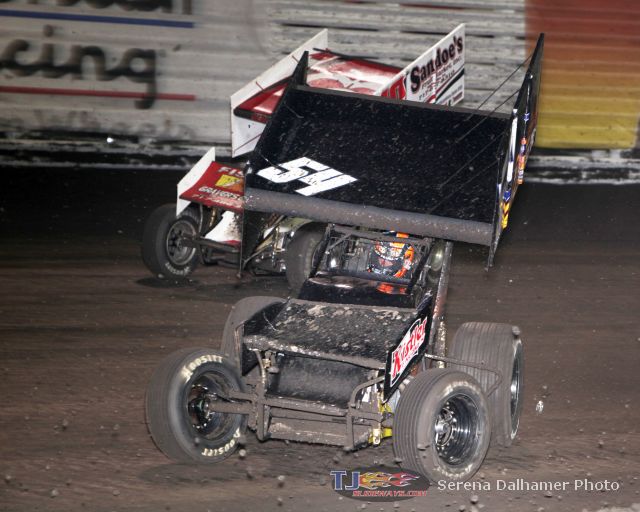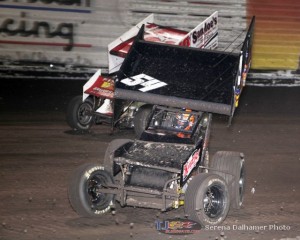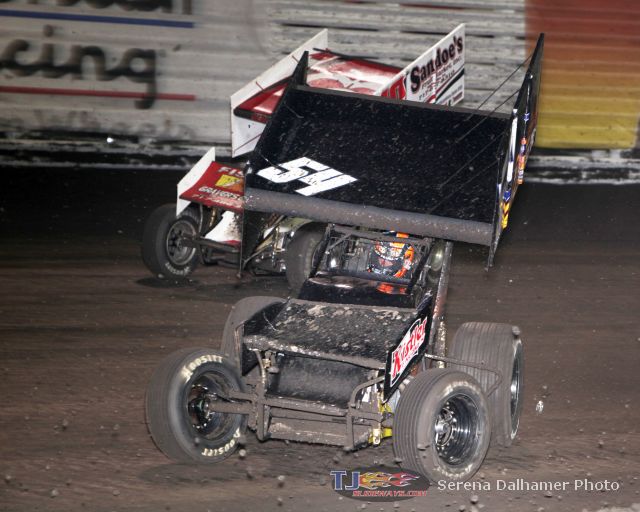 By T.J. Buffenbarger
Knoxville, IA – (August 10, 2013) – Cap Henry was sitting in the media center at the Knoxville Raceway with a big smile on his face taking questions from the sprint car media.  Henry had just run second to Kyle Larson and made $4,000 for running his feature Friday night.   The starting spot he earned in Saturday night's A-Main could earn his a minimum of $9,500 dollars.
Before Friday night the most money Henry had earned in a sprint car race was $2,500 dollars for a win at Fremont Speedway.
Friday night though Henry's season and career could have taken a turn for the better.  After a brutal stretch on the All Star Circuit of Champions this summer with multiple engine failures through July Henry had all but given up on coming to Knoxville and running his own car with the All Stars through the Thunder on the Plains tour.  Henry's CHR race team had to reduce staff and was close to being parked.
"We actually had made the announcement we were not going to make the trip out here and I had actually worked out a deal with Rick Ferkel to run his car through this trip," said Henry.  "Then at the last minute I ended up selling my rig to Craig Mintz, and it was enough to come out here and make the trip."
For Henry this story is not new.  Over the past couple of season of running the All Star Circuit of Champions tour he has managed to complete on a fraction of the budget of some of the other teams.  To do some Henry cannot take some of the chances other drivers do on the race track.  For a few laps on Friday though those tendencies went out the window.
"It's tough; you just have to limit the stupid mistakes in what you do and how you race people.  We were first running a bunch of laps I was sitting fifth and I was kind of riding think it would be cool to start in the middle of the B-Main, then about two laps later I realized I was catching (Dustin) Selvage, and I thought 'the heck with this, I want to make the A-Main'.   So I guess I went back to racing like I had a bunch of money there for about 20-laps
While Henry's preliminary night was non-descript leaving him 60th in the points going into the Friday night program, the new format gave Henry a second opportunity he took advantage of.
"We always, sadly, come alive on the non-qualifiers night.  I don't know what it is but A.J. and I start working really good and we were rolling the bottom really good and we showed it again tonight.  A couple of years ago we would have done the same thing, but we blew a motor. I don't know, I guess A.J. and I know how to make a car roll the bottom here."
Run the bottom is exactly what Henry did moving up to second to finish behind Larson.  For Henry and his small team the run through the pack even surprised himself to some degree.
"It was definitely unexpected.  We were trying to run towards the middle of the B, because the highest I have ever made it before was the D-Main, so to be locked into the A-Main already is pretty cool for us."
While the money won at Knoxville will not fix all of Henry's woes, it could be the spark Henry's underfunded teams needs for some better runs and to get to the next race.