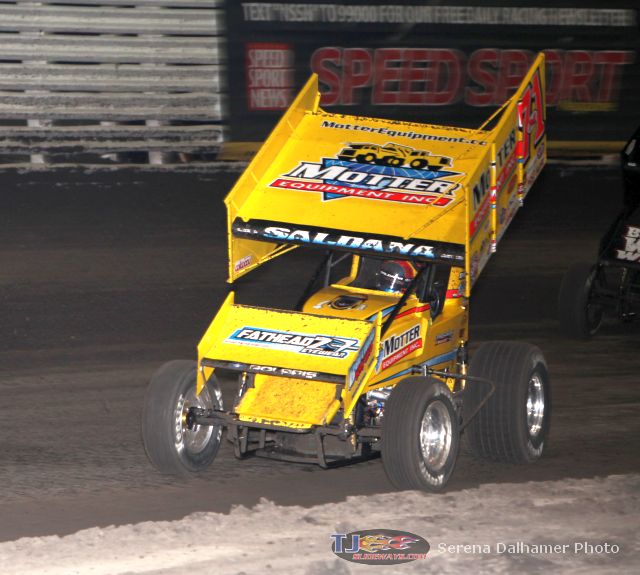 By Susan Arnold
McCool Junction, Neb. (Aug. 12, 2013) –  The Motter Equipment Fatheadz Eyewear 71M team is proud of their achievement at the World of Outlaws premiere event, the Knoxville Nationals.  With only two racing events under their belts with a new chassis, the team out qualified over 100 of the world's best Sprint Car drivers to earn the pole for the prestigious Knoxville Nationals. In the last 10 laps of the A-Main event, driver Joey Saldana had to contend with racing slicks that spun coming out of the corners. The tire tread had been ground off as track conditions changed dramatically. Having run solidly in the top three for the first 40 laps, Saldana ultimately finished seventh in the 50-lap feature.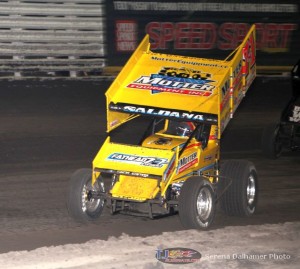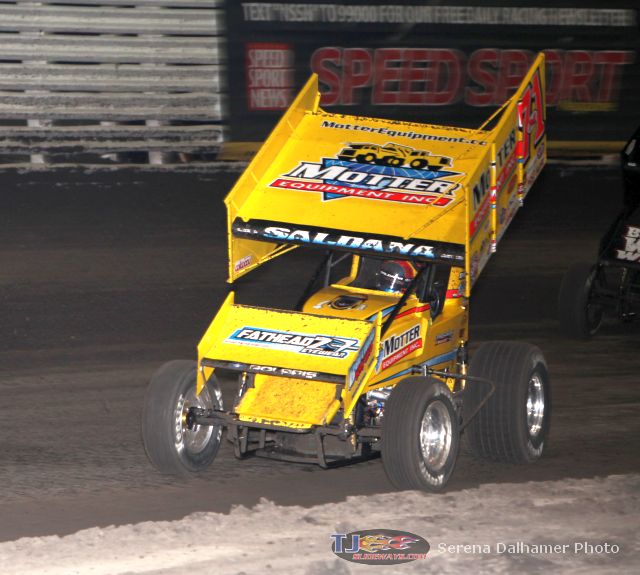 Tuesday, Aug. 13, the World of Outlaws will travel to Junction Motor Speedway for their third event on the 3/8 mile.
"We are still learning what makes this car happy in terms of set-up," said Saldana.
"But we learned a great deal about the chassis during the running of the Knoxville Nationals.
"We are looking forward to running at Junction Motor Speedway.  Every lap we run is knowledge gained. We are just knocking on the door of a victory.
"We have speed and now we have to dial in the consistency.  We have a great team
that doesn't give up and every event for us is a new opportunity for a victory."
The Motter team is sixth in World of Outlaws point standings, with four regular season quick times, two track records and 11 top-5 finishes.