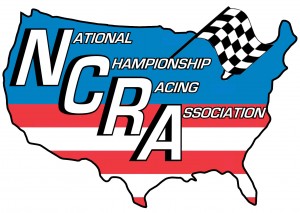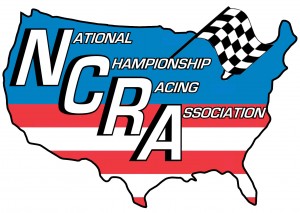 From David Smith, Jr.
Park City, KS – (September 3, 2013) – It is getting tight at the top. With four races remaining on the 2013 race schedule, the battle for the National Championship Racing Association of Park City, Kansas presented by Precise Racing Products 360-ci sprint car division will kick back into racing action this coming weekend with two races slated in new territory for the tour.
This Saturday night the tour heads to Junction Motor Speedway in McCool Junction, Nebraska. >From there they will head just north of Lincoln and Eagle Raceway for the annual running of the $5000 to win "Nebraska Cup." The completion of these two events will also have a bearing on the points chase.
The Speedway Motors ASCS Midwest region and Nebraska 360 sprint car series will join forces with NCRA and will make for a weekend sprint car fans in the Midwest will not want to miss.
Coming into this weekend, three-time and defending tour champion C.J. Johnson of Quinter, Kansas continues atop the point standings. But hot on his heels and just ten points out is veteran Mike Peters. Even though he suffered a DNF with motor gremlins, former tour champion Jeremy Campbell is still not out of the chase, as he sits third in the standings and 45 points out. Jon Freeman and Jeff Stasa sit solidly in fourth and fifth respectively.
Sixth through tenth include: Danny Wood, Marc Robe, Luke Cranston, J.D. Johnson and Don Droud, Jr. Jake Martens and Zach Blurton, who have hit and missed on the tour thus far this season have also indicated their intentions on competing.
The ASCS Midwest region and Nebraska 360 sprint series will be well represented as well. Among the drivers expected include: Jack Dover, Trevor Grossenbacher, Jason Martin, Jordan Boston, Adam Gullion, Jason Danley, Ryan Roberts, Billy Alley, Tyler Drueke, Ryan Kitchen, Derrik Lusk, Gregg Bakker and others. Over forty drivers are expected at both events.
Saturday night's program at Junction Motor Speedway will see pit gates open at 4:00 PM and grandstand gates at 5:00 PM. Hot laps will begin at 6:15 P.M racing slated for a 7:00 PM start time. Adult tickets are $15; Kids 6-12 are $5; Kids 5 & under FREE! Junction Motor Speedway is located at 1206 Rd. 4, McCool Junction, Neb. 68401. More information can be found at http://www.junctionmotorspeedway.com
Eagle Raceway will have the pits open from 3:30 P.M. to 4:30 P.M. for the public to be able to meet the drivers and candidates for the Miss Nebraska Cup. Racing begins at 6:30 P.M. Adult tickets ages 13 and above are $15; youth (6-12) $5; children (5 & under) free!
Pit Passes $30. The Eagle Raceway is located at 617 S. 238th St. Eagle, Neb. More information on the Eagle Raceway can be found at http://www.eagleraceway.com.
For more information on the National Championship Racing Association check out their website www.racencra.com or call (316) 755-1781 where you will find race results, current point standings and the balance of the 2013 race schedule for all five divisions sanctioned by the series.