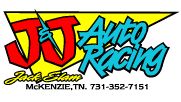 From J&J
McKENZIE, TN – Labor Day weekend traditionally is one of the last big weekends of the racing season and several J&J Auto Racing drivers took full advantage of a their opportunities. Tim Shaffer won a pair of UNOH All-Star feature events at Attica Raceway Park. Donny Schatz continued his torrid late summer pace by scoring consecutive wins with the World of Outlaws. Joe Ramaker joined the duo by also winning twice in ASCS Frontier region. Ryan Taylor, Jeff Swindell, Morgan Turpen, Terry McCarl, Tony Shilling and Jordan Ryan were also weekend winners for J&J while Chris Graf locked up the UMSS championship for 2013.
UNOH ALL-STARS – ATTICA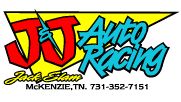 FRIDAY
The time for a two-night sweep was perfect for Tim Shaffer. The fourth-time All-Star champion had been shut out of the win column with the All-Stars this season, but he erased that Friday at Attica and doubled his win count with another triumph Saturday. Friday, the driver of the CH Motorsports No. 83 Kistler Engines/VRP Shocks/J&J passed Dale Blaney for the lead with six laps remaining to earn his 52nd career All-Star triumph in the All-Stars' 100th event at Attica.
"Finally. This is for this crew. Cody Jacobs, James Chambers and Jim Roby have worked their tails off and my owners Janet (Holbrook) and Aaron (Call) didn't give up on us," said Shaffer. "This win was huge for us. It gives me, the crew and everyone a little boost….some confidence. But, this is dirt track racing. That's the beauty of it…it can all change in one night."
SATURDAY
The good news for Shaffer is that the end result Saturday was the same. He set quick time and raced from fifth in the 35-lap A-Main and once again passing Dale Blaney for the lead, Shaffer led the final nine laps to earn his 53rd All-Star triumph, which ties him with Frankie Kerr for fourth all-time.
"Yeah it was like 'Shaff' can run the top and the bottom again," said Shaffer, who drove the CH Motorsports Kistler Engines/VRP Shocks/J&J Auto Racing/FK Rod Ends/Champion Oil/KSE Steering backed No. 83. "It's a lot of fun running the top like that but usually your days are numbered up there. To get the win last night was awesome and to come back tonight…we had a really bad ass car. These guys gave me a great car. It's been awhile. I feel like Shaff's back."
ATTICA 305s  – FRIDAY
Jordan Ryan helped J&J sweep the night by joining Shaffer as a feature winner at Attica last Friday. Ryan scored his second win of the season in the Foster's Auto Body 305 Sprints. He led all 25 laps in the No. 5r J&J sponsored by Automotive/Village Pizza House/Frosty Frog/Walton's Cutting Crew/Kistler Racing Products to earn his third career Attica triumph and his second straight win.
ASCS – JACKSON NATIONALS
Jeff Swindell had a complete night last Friday to open the 35th annual Jackson Nationals in Jackson, Minn., by earning his fifth Protect the Harvest A-Feature win of 2013. Swindell drove the Hedman Hussler Heads backed  No. 94 J&J and led every lap of the night's 25 lap feature event.
"The whole night was perfect," said Jeff Swindell of his victory. "We were fast in hot laps, we made the fastest lap in our heat race, but getting around Brian [Brown] on the start was the key to this. Getting the lead, and out of that dirty air. Just getting into that lapped traffic, it got real hairy and made me move around the racetrack a lot but the yellows just fell perfect. I was just our night."
ASCS – FRONTIER
FRIDAY
Joe Ramaker kicked off a Labor Day weekend of ASCS Frontier region action at Electric City Speedway in Great Falls, Mont., by putting on a show in the 25-lap main event. Ramaker won the fourth heat in his No. 98 J&J, but drew the eight pill for the main event. That was just one more hurdle to clear, because in the main Ramaker raced his way into the top-five and then methodically worked his way into the lead. He didn't stop until he took the checkered flag.
SATURDAY
Joe Ramaker made it a perfect weekend by leading all 25 laps of Saturday's ASCS Frontier region feature event at Electric City Speedway in Great Falls, Mont. Ramaker raced his No. 98 J&J to victory in the fourth heat race and then went right to work in the main event. He raced into the lead on the opening lap and was in control throughout to score his 7th win in 14 races the season.
USCS
CLEVELAND SPEEDWAY – SATURDAY
Morgan Turpen, 2010 USCS Rookie of the Year, won her first USCS feature of the season Saturday at Cleveland Speedway behind the wheel of the No. 10M J&J. Turpen started on the pole and paced the field throughout. Derek Hagar (No. 9JR J&J) finished a solid second and was joined in the top-five by Terry Gray (No. 10 J&J), who finished fourth.
WORLD OF OUTLAWS
Donny Schatz and his Tony Stewart Racing team have been blazing hot since late July and continued their surge in the No. 15 STP sponsored, Shaver powered J&J this past weekend. Schatz raced to his 18th WoO A-Feature win Saturday at Skagit Speedway in Alger, Wash., leading the final 18 laps. On Monday, he was at it again, leading 25 of the 30-lap A-Feature at Grays Harbor Raceway Park in Elma, Wash. The win was his 19th WoO A-Feature, which ties his career best for WoO wins in a season. He won 19 in 2007 as well.
"These STP guys continue to give me a really good race car," said Schatz. "We didn't have the kind of night we hoped to on Friday (finishing 11th), but we came back and set quick time and won at Skagit for the first time. We came back Monday and kept it going and won again in Elma. The guys are working really hard and the best reward for that is winning races."
WILLIAMS GROVE SPEEDWAY – BILLY KIMMEL MEMORIAL
Ryan Taylor was named a co-winner Sunday night in the Billy Kimmel Memorial at Williams Grove Speedway in Mechanicsburg, Pa. Taylor raced his No. 20 J&J in second position during most of the race and took advantage of an inadvertent mistake by the flagman. In the closing laps, Taylor was chasing Brian Montieth. With one lap to go, the flagman grabbed the yellow flag instead of the white. Monieth saw the flag, slowed, and Taylor raced by to grab the lead and crossed the finish line first. Officials would later decide to name to co-winners. The win was Taylor's first at Williams Grove.
"I don't know if that's the way you want to win a race, but anyway to win a race here at Williams Grove is going to be amazing to me," said Taylor, of Perkasie, Pa. "I feel horrible for Brian. I thought he ran out of fuel."
HUSET'S SPEEDWAY
Terry McCarl raced the No. 6x of Jeremy Scadden to win his first career 360 race at Huset's Speedway on Monday.
NW MiSSOURI STATE FAIR
Tony Shilling won the 305 feature at NW State Fair Speedway in Bethany, Mo. Shiling drove Shawn Goodno's No. 28 J&J to victory.
UMSS CHAMPIONS
J&J Auto Racing would like to congratulate Chris Graf and his No. 20 J&J team on earning the 2013 Upper Midwest Sprint Series – 360 Sprint Cars championship. With only one race remaining, Graf has scored enough points following his recent top-10 finish at Granite City Speedway to clinch the crown.