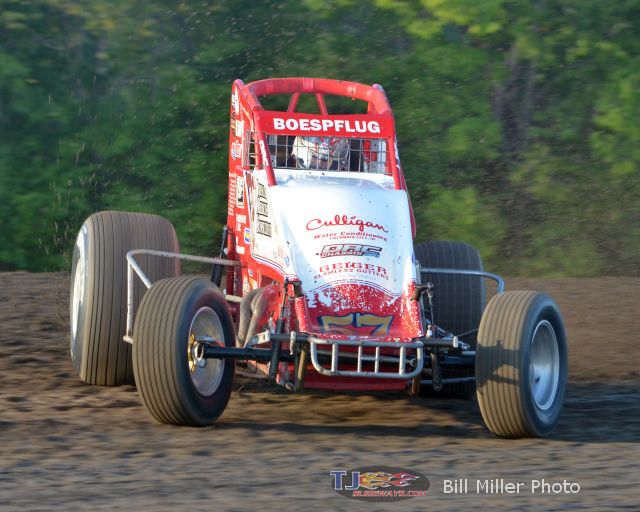 PETERSEN MEDIA
Following a disappointing California trip, Chad Boespflug returned back to action in Indiana on Friday night, and scored a seventh place finish after starting in the 17th spot.
Landing from California with no hiccups, Boespflug lined the Paul Hazen No.57 machine up seventh in heat race action at the I 69 Speedway in Gas City, IN, and worked his way up to a fifth place finish, just narrowly missing out on a transfer spot.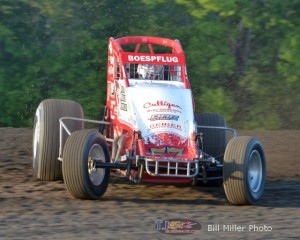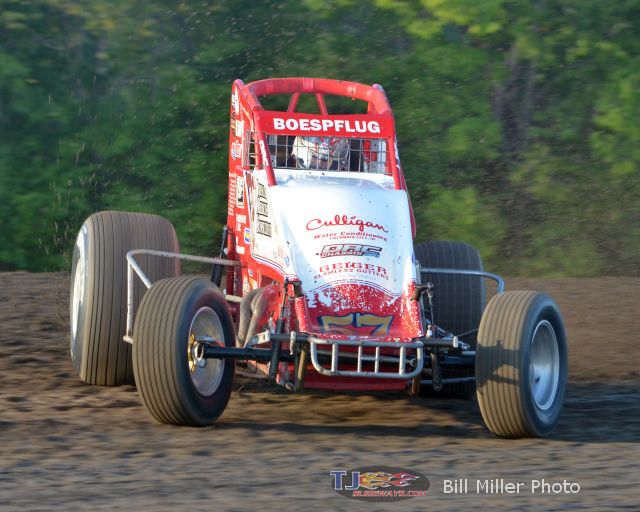 In the B main, 'The Flug', started on the front row, and went on to score the win, and transfer into the feature event, where he lined up in the ninth row.
True to form in the Midwest this summer, Boespflug was able to pick off cars at will as he clawed his way into the top five, with just sixt laps to go, when the caution flag waived.
On the restart, Boespflug continued to run in the fifth spot, until he slipped off the backstretch, and wound up with a seventh place finish.
"It was a nice night, and a nice change of pace from how I did in California, " he said. "We kept our point lead, and will hopefully continue to lead this deal for the last two shows."
On Thursday night, Boespflug was in the Vertullo/Pierson No.14 machine in Chico, CA for the USAC Western Classic Series event.
Timing in eighth fastest, Boespflug won his heat going away, and found his machine on the outside of the front row for the feature event.
Early in the feature event, Boespflug's machine broke a spark plug, and his underpowered machine became tough to maneuver, and he pulled off with a DNF.
"We had a pretty good car on Thursday night, and were good in our heat and in time-trials, but in the feature we had some bad luck, and ended up with a DNF," he said. "I have to thank the Vertullo and Pierson families for giving me a shot to run out in California."
ON TAP: Chad will be in action on Friday night at the I69 Speedway in Gas City, IN to hopefully add to his point lead.
STAY CONNECTED: For all of the latest news on Chad, visit his website at www.chadboespflugracing.com, 'like' his Facebook page, www.facebook.com/chadboespflugracing, or follow him on Twitter, @chadboespflug.