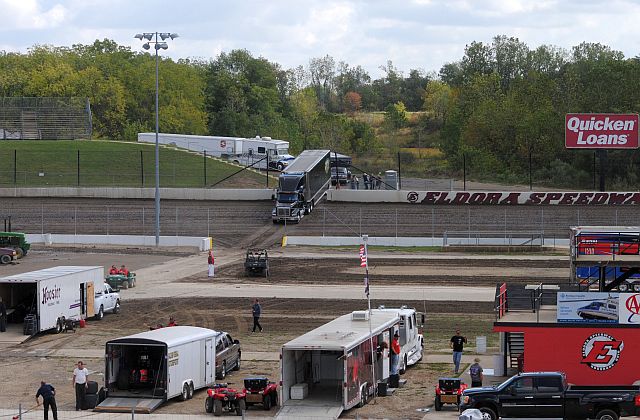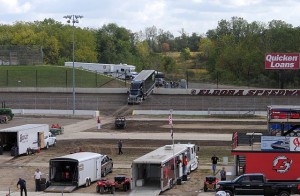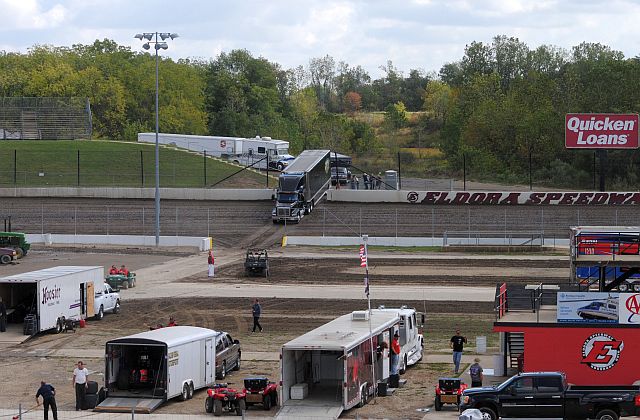 Rossburg, OH — (September 21, 2013) — The gates are open an haulers are pulling into the infield for the 2013 edition of the 4-Crown Nationals at Eldora Speedway featuring the United States Auto Club National Midget Car, Sprint Car, and Silver Crown divisions.
The USAC .25 midget cars are also in action at this moment at Little Eldora Speedway on the northwest side of the property.  A plethora of families are on hand in action over there throughout the afternoon.
We will have updates throughout the event on our Twitter and Facebook accounts.
Tonight's race is also available on pay per view via eldoraspeedway.com for 29.95, the same price as a ticket.