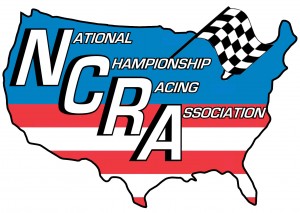 From David Smith, Jr.
Park City, KS – (September 22, 2013) – The next to final point race on the 2013 race season for the National Championship Racing Association of Park City, Kansas presented by Precise Racing Products 360-ci sprint car division will take place this coming Saturday night in a huge way as $3000 will be up for grabs for the night's feature winner at 81 Speedway in Park City.
Current tour point leader C.J. Johnson will look to add to his point lead and closer to his third consecutive championship and fourth overall in NCRA action. He holds a 125 point advantage over former touring champion Jeremy Campbell while Jon Freeman, Jeff Stasa and Mike Peters round out the top five. Sitting sixth through tenth in the standings are; J.D. Johnson, Wyatt Burks, Danny Wood, Marc Robe and Luke Cranston.
Thus far this 2013 race season there have been six different winners on the tour with Don Droud, jr. and Jack Dover both claiming two victories apiece. Other feature winners are; Jason Johnson, Campbell, C.J. Johnson and Justyn Cox. In the three previous events held at 81 Speedway this year, winners include Jason Johnson, Campbell and Droud.
Pit gates will open at 5:00 PM with a start slated for 7:00 PM.
81 Speedway is located north of Wichita on I-135 to exit 16, then .7 mile west on 77th St. in Park City. For more race and ticket information contact the 81 Speedway office (316) 755-1781.