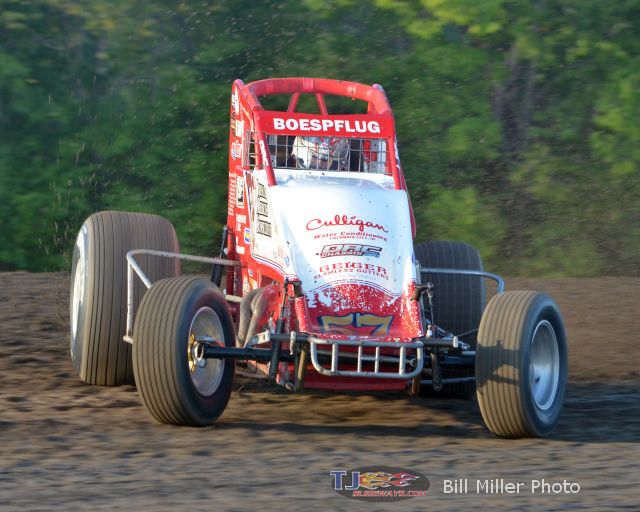 PETERSEN MEDIA
 With rain cancelling the season finale at the I 69 Speedway in Gas City, IN, Chad Boespflug wound up second in season standings, and then hit the Lincoln Park Speedway on Saturday night, and tallied his second straight finish at the speedway.
"It was unfortunate we had a rain out, and it's even more unfortunate they will not make the race up with a tight points race going on," Boespflug said. "Our team supported the track all year long, and it's disappointing, but it is out of our control."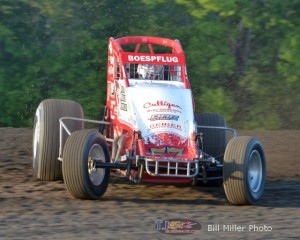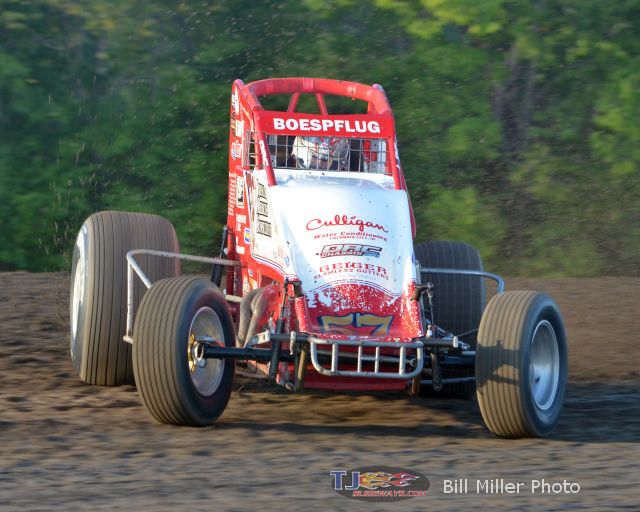 Hauling to Putnamville, IN on Saturday night, Boespflug's night got off to a good start, as he lined up on the outside row of the fifth heat, and went on to score the win.
Winning the fifth heat, Boespflug lined the Hazen No. 57 up in the fifth spot of the feature event, on what was a rough and tumble track.
Though it was tough to maneuver on the track, Boespflug had a car that was able to run anywhere he needed, and he was able to get up into the third spot, when a late race caution, gave him one final shot at Blake Fitzpatrick.
With lap cars in between first and second, and second and third, Boespflug was able to work into the second spot, but simply ran out of laps and could not track down the leader, as he settled for another second place finish.
"Thought it was a bittersweet weekend for the team, we are happy to come out of it with another second place finish, and hopefully we can run well again next week with USAC."
ON TAP: Chad will be in action on Friday night at the I-69 Speedway in Gas City, IN, Saturday night with USAC at the Lawrenceburg Speedway, and on Sunday will tow to Waynesfield, OH.
STAY CONNECTED: For all of the latest news on Chad, visit his website at www.chadboespflugracing.com, 'like' his Facebook page, www.facebook.com/chadboespflugracing, or follow him on Twitter, @chadboespflug.