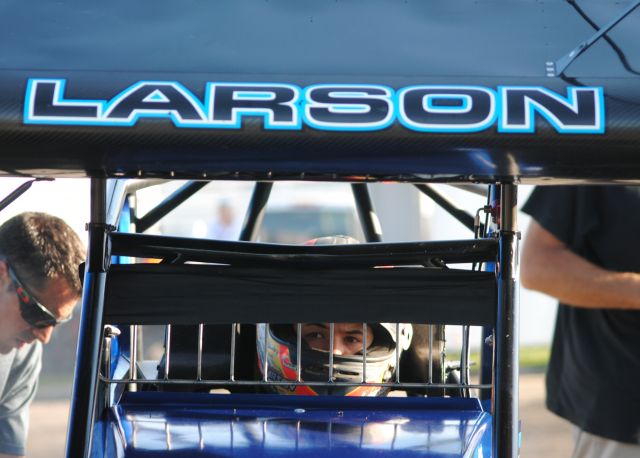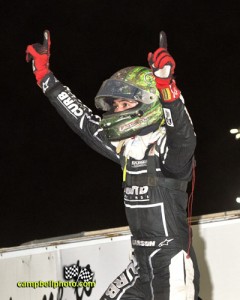 By T.J. Buffebarger
Picks to lock in:  Kyle Larson, Shane Cottle, and Zach Daum.   The picks of Larson and Cottle are not surprising.  Larson's exploits in virtually every race car he sits in is legendary while Cottle is a consistent Chili Bowl front runner.  Zach Daum has been successful in Chili Bowl preliminary events and strong midget car drivers tend to show well at the Chili Bowl.
Would not surprise me if…Joey Saldana, Ronnie Gardner, or Brady Bacon spoiled my top three picks Generally I shy away from picking winged sprint car drivers that do not have a lot of midget racing experience, but Saldana has a strong BCi behind him for his Chili Bowl effort.   Ronnie Gardner has shown well on the West Coast and my gut tells me he should show well at the Chili Bowl this year.   Brady Bacon is back in his home state of Oklahoma and generally runs well in whatever open wheel car he is in.  I look for Bacon to be at least in a solid B or C-Main position for Saturday.
Dark horses picks to do well include Josh Lakatos, R.J. Johnson, and Tyler Courtney.   Lakatos, a former Olympian, has been impressive at times in various midget car outings.  Johnson runs well in the Southwest part of the country and sometimes tends to fly under the radar.  Courtney is on a Wilke-Pak team with some drivers that might be bigger stars, but Courtney proved his talent winning his first winged sprint car start earlier this year.  With a top flight team behind him for Chili Bowl the driver nicknamed "Sunshine" could open some eyes on Tuesday.
Make sure to let us know what your picks are on our Facebook fan page.  It should be a great opening night for the 2014 Chili Bowl Nationals.